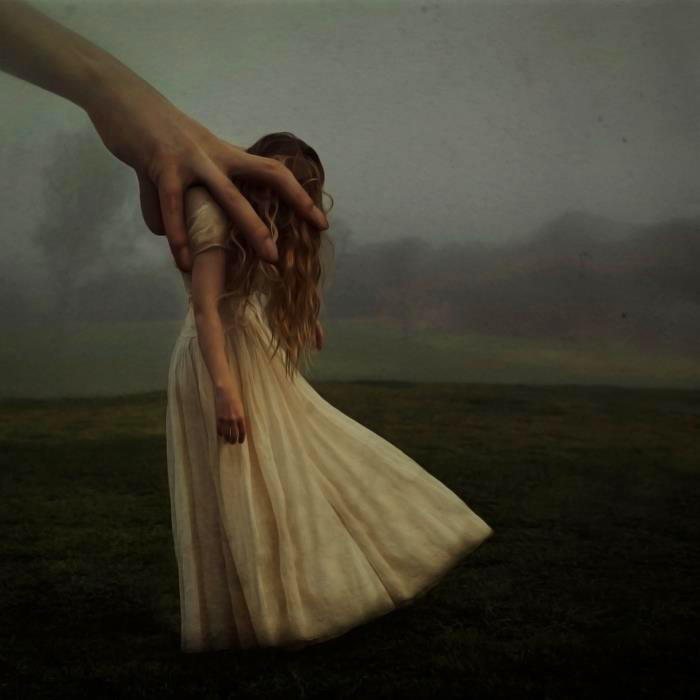 Promoting Passion Week 50: Connecting to the Internet
Promoting Passion Week 50: Connecting to the Internet
"How do you get followers on the Internet?"
I have a couple problems with the way this question is phrased. First, the question itself seems a little bit crazy, because it assumes that there is a once-and-done solution to getting people to hit the "like" button online. The other problem is that it assumes that I know what that thing is. I don't. My next problem is with the use of the word "follower". It seems to me that if someone wants someone else to do something, creating a power divide simply in the wording of the situation is not beneficial. When you call someone a follower, you immediately define someone else as the leader.
Instead of wondering what the key is, or defining the situation in a certain way, remove yourself from it altogether and take a fresh look. It is a rare thing that someone knows exactly how to generate more followers on the internet. If they do, it is likely that they are paying money to get those followers through advertising, or that they are really up on SEO. The case is neither for me, nor will I assume that I know anything about social media.
But, if we're pretending I do, then let's break this whole thing down into more palatable terms. The beginning of the sentence "How do you get…" is one that I think needs to be changed. It should not be a question of how one "gets" followers, but instead how one simply engages more on a human level. We should not be trying to round people up like cattle, push them through the gate, and lock the door. It should be a give and take, a push and pull from one human to another.
The word "follower" is inherently negative, since it implies that the person you are trying to "get" is in some way inferior. Now I do realize that someone who "likes" a page on Facebook is now "following" someone else and what they do. But I don't like to think of it like that. This is how I believe that is how communities are build: on the foundation of equality and mutual strengths. With that definition in mind, I aim to create spaces where anyone can speak their mind, where they feel safe to do so, and where I have an equal interest in what they are doing as they do in what I am doing.
1. WHY do you want to gain "followers" on social media?
Do you want followers or do you want peers? Do you want your "like" count to go up or do you want to create a community of strong individuals? Do you want to generate an income? Do you want to engage people with your art?
Why is it that you want people to join you on social media? And be honest about that. It is okay to say that you need to make money from your craft. That is a completely acceptable thing for an artist to do, and yes, having people find your Facebook page can be amazing for that. But at the heart of it, if you are only in the social media game to grow your number, it is unlikely that number will ever grow very fast, or very far.
Once you understand what your goal is, you can start to cater to that goal. My goal personally is to create a safe space where anyone can come to be creative, express themselves, and truly follow their passion. Therefore it only makes sense that I focus on community and giving back as two of my main topics here on my blog and social media.
2. What makes you feel good?
Let's say you're out with friends and one of them does something nice for you. What is one thing someone could do for you that would make you feel special? It might be someone complimenting you, showing you support, holding a door for you, getting you a present, etc…
Answer that question for yourself and then figure out how to put that sort of kindness into your interactions with people on your social media sites. If you like to receive gifts, perhaps do a giveaway on your site. If you like to receive compliments, genuinely find something you like about the people interacting with you and tell them. The list could go on and on.
3. What is your voice?
Kind of an annoying question, I know, because creative people like to talk about this all the time…but there is a reason for that. One must understand who they are and what their art form speaks of before trying to get others to listen to that message. Everyone has a story to tell. Everyone has a message that they are putting into their craft. Understanding that message and subsequently understanding what type of people that might attract is huge when it comes to building up your social media.
I know that the kind of art I create is dark, yet it is also fairytale-inspired and whimsical. Therefore, the types of people that would likely look at my work are those who are interested in the impossible, who love to dream, who like to see into a new world, and who like stories. Of course that won't encompass everyone, but it certainly helps to give a start to what the people are like who might join my pages.
4. Use your voice!
Once you understand what your voice is and the types of people who might like to hear that voice, you can start to create content based around those ideas. If my work is dark and whimsical, it makes sense to write something dreamy to go along with my works because the voice of the writing and the voice of the image will then match. Think about who the people are that are coming to your page, and think about what they might like to hear. After all, they are being attracted because of something you created or said, so keeping that voice consistent is important.
This is never to say stop growing or do everything the same way. It is to say grow, and change, and develop while remembering who you are and who you want to be.
5. Treat everyone with equal respect.
How easy is it to absorb positive comments while getting angry about negative comments? Incredibly. Easy. Too easy, in fact. We so often ignore those who are being nice to us and quickly respond to those who would bring us down. Remember this, and remember it well: you need to decide what kind of a space you are creating. Do it intentionally, and stick to those principles. On my social media I allow everyone to have an equal voice. If someone doesn't like something, I try to accept that graciously. If someone likes something, I try to do the same. And while the nice comments might not hurt and they make me feel a fluttering in my heart, at the end of the day I am grateful for both. I am grateful that people feel they can express themselves and that they won't get shot down for doing so.
If that isn't your policy, that is totally fine. Some people adamantly believe that if they didn't ask for critique they should not have to hear it, and I totally see the logic in that. But whatever your theory, believe in it and stick with it.
I have a no hate policy on my page. If someone is saying something solely to hurt myself or someone else, I will block them. I don't tolerate that type of behavior. But if someone is simply stating an opinion, no matter how contrary it is to my own, I let it be.
6. Recognize everyone's importance.
Every single person has something meaningful to contribute. When you begin to see your social media experience as a give and take, you begin to treat everyone a little bit differently. Instead of posting something and hoping people flock to your post, you might comment back to other people, visit their pages or blogs, and seek their stories. Giving back to those who would give to you is an important way of showing your "followers" that you care. Without that sense of mutual respect, it is likely that people will not always return.