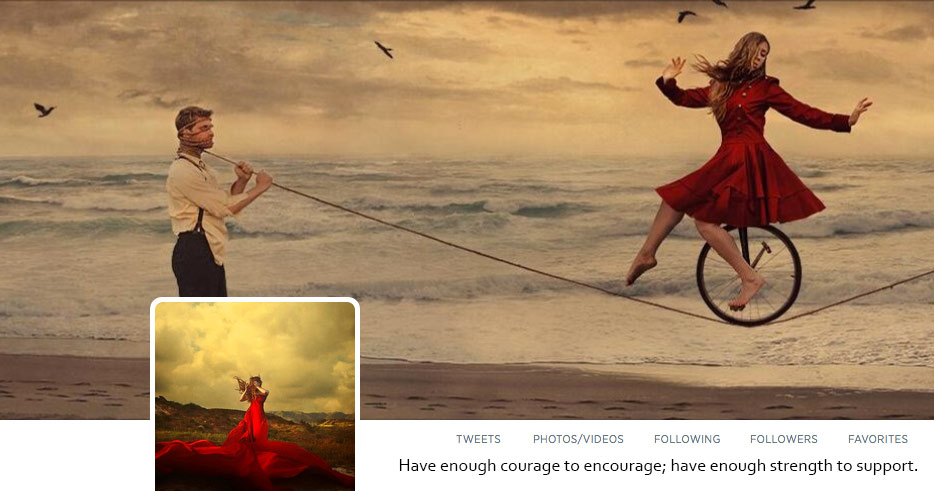 What Twitter Can Teach You
What Twitter Can Teach You
So often when I think about social media and how I interact with it, I think in very vague terms about making connections and furthering my business. These are, after all, the reasons why social media exist…at least largely. When I talk about how I use social media personally, not so much as a business, I often groan about it. I don't particularly love sharing intimate details about my life, or extraneous details either. I love talking about my passions and inspiring myself.
Yet sometimes social media allows me to inspire myself without even knowing it. Case in point – Twitter. I use twitter fairly frequently because I like to share about the things that inspire me. Yet every once in a while I start to write something that starts with negativity, either about what happened to me or how I felt about something. Every single time I find myself writing something like that, Twitter gives me a swift and constant reminder to stop thinking so negatively.
Bad things happen to people all the time, small or big or something in between. How we react to those situations defines us. So when I start to post something on social media that is in any way a negative outlook of the situation, I then solidify my belief in that negativity. I never want to perpetuate the idea that a negative outlook is the healthiest one to adopt.
So now, every time I start to write something negative, I stop myself. I realize that what I am saying does not portray me in the way that I want to be seen…or rather, as the person I want to be. I re-evaluate the situation and decide, wholeheartedly, to see the situation differently. The great thing about being on a computer is that you can edit yourself and change your opinion through carefully chosen words. It allows you time to really think about who you want to be, why you want to be that person, and how to put that out there in the most genuine way possible.
So next time you take to Twitter or Facebook and you want to say something negative, think about the impact you can have on other people and yourself. Sharing negativity, even in the smallest, seemingly insignificant ways, can bring other people down. It can bring YOU down as well. Take that 140 character box as a challenge to put goodness into the world. Take the photos you post on Facebook or the words you write in your status update as an opportunity to be the best you that you can be.
Have enough courage to encourage; have enough strength to support.
Share your Twitter link below, and then be sure to write something on your Twitter that puts positivity in the world. Something personal, something technical, something insightful…anything you wish. I'd love to read it.
My "Person I Want To Be" Twitter.