14/31 July Challenge
14/31 July Challenge
I couldn't help but be infatuated with the flow of red fabric yesterday, so I opted to try again for an opposite style image. Blue fabric instead of red, and candles burned out instead of flaming. I thought it was a nice counterpart. Not to mention entirely too much fun to freak my neighbors out. Sometimes I wonder if they'll be glad when I move, or if they will miss me. Sometimes I even wonder if they might find my blog. Doubt it.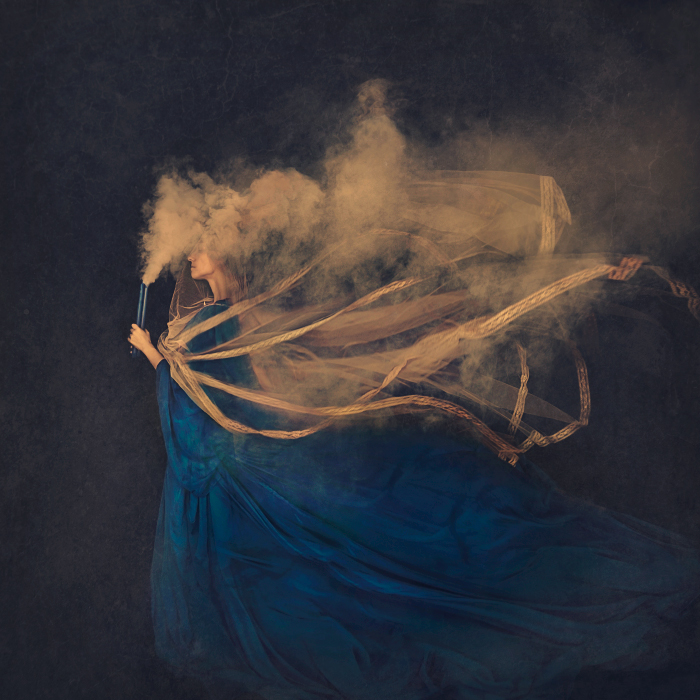 For today's video I'm sharing the setup for this image (and consequently yesterday's as well!). It has been nice shooting a little bit later in the day (I shot this at 8:30am rather than 5:30am). However, tomorrow I'm back to the early shoots, and it is going to be a FUN one! Instead of shooting really early today, I went hiking instead. I walked with my love along a river and picked blackberries as we went. It was incredibly delightful.
I admit though, today I'm rushing through this process because I've got meetings and deadlines. It seems like yesterday was international email day, because I got absolutely swamped last night between 7pm and 6am! I have a bushel of emails. A flock of emails. A murder of emails. Help. Me.
So that said, real life calls today. However, this weekend will be one of no real life whatsoever. I'm headed to Joshua Tree on Sunday and can't wait to create while I'm there!