18/31 July Challenge
18/31 July Challenge
On my last morning in Joshua Tree, which was yesterday morning, I woke up before the sun as usual. I took a few shots before the sun began to rise, but they felt a little bit lackluster. It might have been because the sun rose so red and big on the mountain, or because I was feeling energized by the rising warmth in the air. Whatever the reason, I wanted to shoot with the sun behind me, to get that glow that I finally captured. I never shoot in that way, so it was a departure from what I'm used to. Isn't it incredible how something so small and insignificant as taking a picture in a slightly different way than usual can stir up so many emotions – feelings of doubt and insecurity and excitement?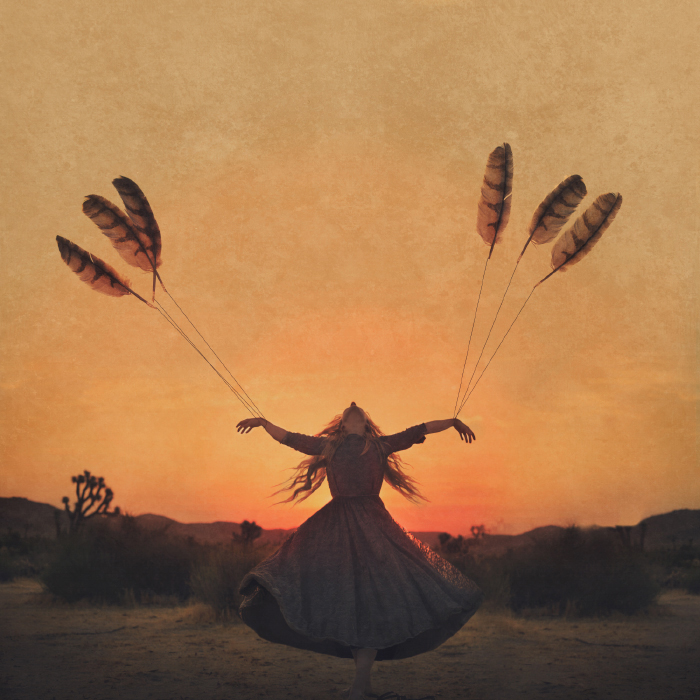 This month is for trying those new things, both for the experience and to see how I handle them. That is always the trick with trying something new; anyone can do it, but not everyone will handle it the same way. This month I've been tweaking the way I work while shooting, editing, and even writing. I'm stretching.
I simply can't see the point in creating if everything looks the same – but more so, if everything feels the same. If every experience is the same, every image, every explanation, then why? I want to feel new winds at my back, be buoyed by feathers and embrace the uncertainty. I want to know that I am learning every day, that I am becoming someone slightly new and different, and even more strange…because sometimes it seems that anyone who wants to embrace their authenticity is just a little too weird for the day-to-day.
Something as simple as photographing into the sun might seem trivial and banal, and honestly, it is, quite. But for me something so simple represents a shift in the way I think and what possibilities my mind is open to. It excites me because I get a glimpse of the person I might become, and she is free and willing and eager, even in the face of the rising sun…which, by the way, she never would have been okay with even a few months ago.
I wish you lots of growth today. I'm off to shoot my next concept and video and edit that all together, because I'm a day of uploading behind thanks to no Internet and a malfunctioning computer! So, I'll be back later today with Day 19!