A Not-So-White-Wall-Wednesday
A Not-So-White-Wall-Wednesday
Happy Wednesday,
but not so happy White Wall Wednesday.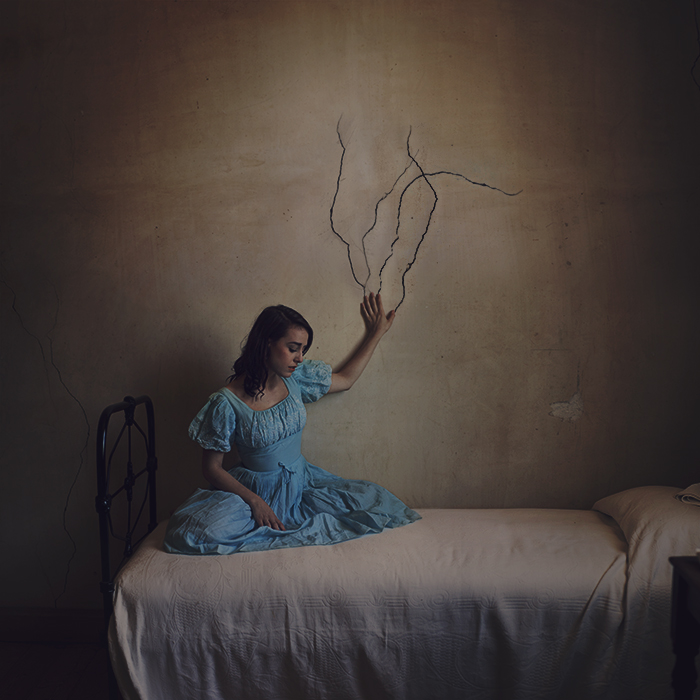 I don't have a new video for you, BUT – we are a month in to White Wall Wednesday which means you have a bunch of videos to look back on. And if you haven't joined in yet, use the hashtag #WhiteWallWednesday so that I can find your creations!
That brings me to why I'm not releasing a video today, and I'm glad for the opportunity to talk about it. We have a chronic problem of idolizing people who seem successful and swiping bad emotions under the rug. Let's stop that nonsense.
A few things piled up this past week, physically and emotionally.
"The best way out is always through."
― Robert Frost
I threw my back out over the weekend and I'm trying to stay horizontal as much as possible to recover. I'm doing much better (thank you for the love!) and getting out each day, but want to take it easy. That means I couldn't swing doing a photo shoot and a video by myself.
I am also prepping for my annual convention, Promoting Passion. It's in ONE WEEK! I've put this event together almost entirely alone, from finding speakers, sponsors, assistants and models to booking a venue, figuring out A/V, transportation, budgets, hotel accommodations for 165 people, and more. It has been a WHIRLWIND. One day, I'd really like to share my experience doing this. First, because it is a learning experience like none other. And second, because I'm really proud of pulling it together and would love for you to have those same skills, if you don't already.
Third, I had some pretty life-changing emotional stuff to deal with this week. I can't/won't go into detail, but suffice it to say I'm a little emotionally drained right now and didn't feel like I had enough to give you in a video. (Plus, I have to save it up for Promoting Passion!)
My life for the past month has been like a television show…I'm just not sure if it's a drama or a comedy. My dining room table, which was covered in a full body cast of my own body, is now strewn with paperwork and goodie bags and all sorts of convention items. My computer is a mass of spreadsheets, my emails are never-ending. But you know what I'm most proud of right now in my life?
"Sometimes your joy is the source of your smile,
but sometimes your smile can be the source of your joy."
― Thich Nhat Hanh
The joy.
The joy that I'm finding in the in-between moments, even when I feel overwhelmed or when I have anxiety attacks, even when I don't think I can handle one more responsibility. The joy is always there. The silver lining. That is my greatest super power.
Please don't mistake my listing of tasks as unhappiness. I am wildly happy – in myself, in my life – but sometimes we get reminders to slow down. This week has been a reminder in the biggest way possible. Life gave me a massive shift in perspective, and I'm listening.
"We can complain because rose bushes have thorns,
or rejoice because thorns have roses."
― Alphonse Karr
I'm currently on my sofa reading a great book, letting my emails pile up (just a little bit), contemplating some avocado toast. I don't get my kicks from working myself to death; I revel in the moments of quiet that I afford. This White Wall Wednesday is a day of rest and inspiration for me.
After all, I have a convention to run next week. And I'll be darned if I'm going to let an injured back and a touch of anxiety get in the way of me running the most passionate event on the planet.
Let's do this, world.
With inspiration,
Brooke
---
P.S. Can I just give thanks for a few things:
…a soft bed and a comfy sofa, Netflix, good books, ripe avocados, cats, a husband who literally will not let me move myself, and the best community of individuals I could ever hope for to cheer me on through difficult times.
I'll see many of you at Promoting Passion next week. And those I won't, I'm keeping you in a warm embrace until we meet!