How My Business Has Never Been Better
How My Business Has Never Been Better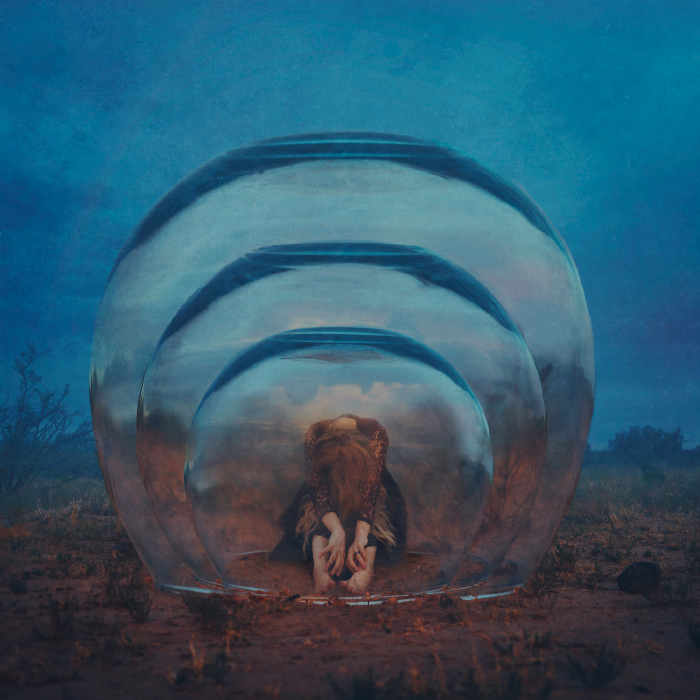 I started my career and worked completely alone for 4.5 years. It came to my attention that I was about to fall apart into a million pieces, so I hired an assistant. Things got a lot better. I felt that, while the workload was lessened a bit, the real benefit was feeling less alone. I felt like I had someone to share the failures with and the highlights, like someone really cared about my business other than me (and my Love, of course). And then, a year ago, we stopped working together and I've been back on my own since then.
I was nervous about how it would go, since my business has only grown over those years with a lot of different balls in the air. One big thing changed though, from the time I hired someone to the time that ended: I fully realized what having a business is all about.
I stopped seeing business as transactional
and instead saw it as community-driven.
The moment I started seeing every email as a real person with feelings, it became much easier and more motivating to keep up.
Let me just say: running a business can be lonely.
Most of the professionals I know have assistants or even teams to help out with odds and ends. I've always been a loner and prefer it that way. I like to know that I am the one doing the work. I also have trust issues, as I feel many people who have started a business do. I don't trust that others will do the work as well as I can. Delusional? Probably. Maybe. Eh…
Going into this past year I was worried. I really feared that everything would fall apart. I feared I wouldn't be able to keep up with all the emails or remember all of the things I used to forget. So, here's my report, and my lessons learned.
My 24 hour email policy has been incredible. I've been able to respond to emails honestly, efficiently, and in half the time it used to take me.
I've never, in all my career, assistant or not,answered emails
as thoroughly, thoughtfully and quickly as this past year.
The only thing that changed was a commitment to the people behind the emails. I wanted to show them that I care and that my responses hold heart. I wanted to show them that their words are important, no matter if they are offering me a job or not, kind words or criticism, or if they've sent 3 emails to bypass the word limit. I see you…
Here is a great example of how my organization and emailing has helped my business. Years ago, you would be lucky if you heard back from me within a month, let alone a day. Even with an assistant, emails would get missed and never remedied. But now, since I started my new email policy, I get an email at least once a week solely to say how grateful the writer is for my quick response and professionalism. I'm not saying this to assert that my business is somehow better; but for me, I've grown leaps and bounds, and it is showing (and bringing in more business recommendations). That really means something.
I deal with emailing creatives a lot. I have to, to invite speakers for my Promoting Passion Convention. Only about 1 in 15 people will email me back within a 48 hour period. Maybe about half will write back within two weeks, and half will never respond. I am astounded at how difficult and alienating it is to get in touch with creative professionals, so dealing with emails in a quick and professional manner can really go a long way.
Another thing that I've decided to do this last year, which was easier than years past, is to say no better. I'm still absolutely awful at it. I've already agreed to 5 things in the first half of next year that I'm regretting. But, I did get better. I've turned down about 25 jobs (some big, some very small) for this new year in the past few months alone. First, it has been easier because I'm not paying an employee, so I had the extra financial wiggle-room. I know this is a luxury and I very much appreciate what a fortunate situation that is to be in. Second, I started to truly value my time more. Life is for living, let's not forget that.
I started noticing that there is a very direct correlation between my organization and my health. When I am organized (for example, finishing taxes on a monthly basis instead of all at once, or keeping my office clean), I feel more clear-headed and ready to be inspired. When I can easily settle into a routine without worrying about all the loose-ends, I am so much happier.
My business has never been better. Period.
As a creative, that is important for health, wellness, and sanity. Most importantly, it is essential for my inspiration. To reiterate, these are the ways I managed to do it all on my own (after years of practice, mind you):
Behind every email is a person. If you met in a coffee shop, chances are you'd feel a lot more kindly to that person, so imagine every email is a coffee shop encounter. A really good one. And respond as though you were standing there in person. Emails can be annoying. And not every email is worth the time. But most are, because most are really nice people with kindness in their hearts. Call me a hippie, it doesn't matter. What matters is that we are good to each other.

Say no so that you carve your career into what you want it to be, not what others want it to be. That will lead to a healthier and happier life, and will earn you more expertise in what you want to do.

Give priority to organization so that your creative brain isn't distracted by clutter. 
Write a comprehensive, timed to-do list at the end of every work day for the day ahead.
The past year has been transformational for me in these regards. With that daily to-do list, for example, I am hyper focused. I also feel a greater sense of accomplishment as I work my way through my day.
I've become really good at taking care of
myself without feeling disadvantaged.
I used to look at other professionals and whine that I don't have help and therefore I can't achieve what they can. Yes, that is a valid argument in some situations, but not most. I'm a one-person show and heck yes, I'm proud of that. You should be too, no matter where you're at.
Let's face it – most of us are not in a position to have a team of people working for us. And, something I've come to terms with is that right now in my career, I have no desire for that. I'm much happier when I'm working alone on the whole. I don't aspire to hire a team. Maybe in the future I will, and I'm open to that mindset changing. But for now, I'm going to keep blasting the Alice in Wonderland soundtrack in my little office while chain-drinking tea and smiling dreamily at my imagination. Alone. Because as entrepreneurs, we can do that.
What changes have you made that
give you a healthier creative life?
Will you take any of these changes
and apply them to your business?