Making Time For What You Love
Making Time For What You Love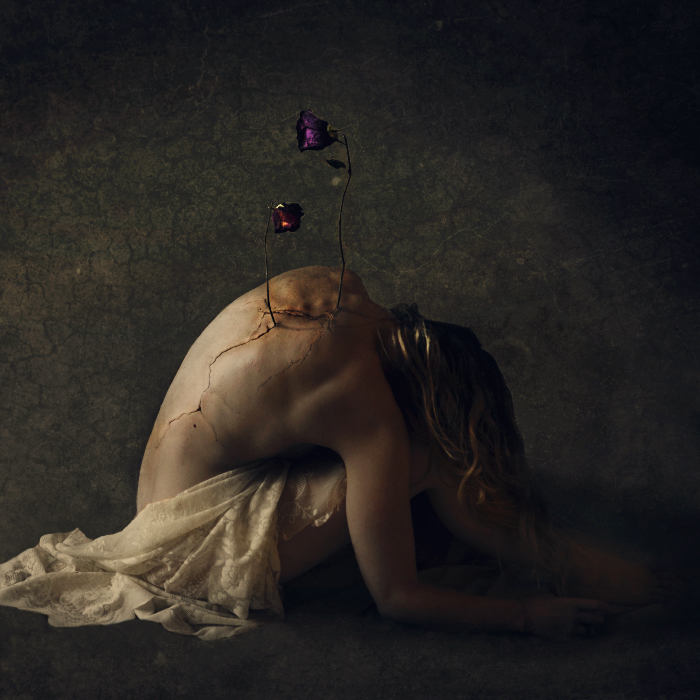 How often do you find yourself creating because it feels right? Or making something just for yourself? Do you feel you are expressing your deepest message through your craft? These are the questions I ask fellow creatives when we meet and the answer is not positive nearly often enough. I hear so much frustration from others about the lack of time, energy and money it requires to create the art that we love.
I gathered these roses ages ago for another photo shoot and they have been hanging dried in my house ever since. I was inspired last week to create and wanted to do so quickly, cheaply, and in a way that would reflect my message. No bells and whistles or anything complicated. Just me, sitting on a bed sheet in my house, with a couple of dead flowers. This is what makes my heart sing about photography – the swiftness with which one can put something together that reflects something deeper within.
I do not consider myself to be a busy person. I choose the events in my life that I really want. And when I am doing what I love, it feels like hours pass in minutes. I do not value being busy; I value filling my life with the things I love, including cooking, writing, sleeping 8 hours a night, and yoga. I like having time for family, watching Game of Thones and re-runs of Doctor Who. I love building time into my life for what I love. And what I love is creating.
Never underestimate the importance of creating for yourself. Build it into your life at all costs. The price of ignoring what makes your heart sing is the deeper and deeper fall into a life that looks less like anything you want. It is too easy to ignore passions and suddenly wake up in a life that isn't filled with joy. I try to create at least one image a week like this one, where I created by myself, simply, and in time that I purposely carved out for myself. It doesn't always work, but that is far from the point.
Take a moment today to define what you love and how to make time for it. Build it into the infrastructure of your life. It is too important to look back on and realize that we prioritized the wrong things.
What is one thing you love and how can you do that thing more?