Promoting Passion Video Blog: Not Enough Time? Make it!
Promoting Passion Video Blog: Not Enough Time? Make it!
Finding time to do what you love is always an obstacle at one point or another. We are all busy, and I don't like to glorify busy-ness, but at the same time, it can creep into our lives unnoticed until suddenly we haven't any time left for the things we love.
So, how do I make time to create whenever I want to create?
It isn't always as simple as that. I am a full time business owner and photography is my main schtick, but I do a lot more than that. I love teaching and writing and trying new things. And this is the story of most people. We have love for a diverse group of things, and I am no busier than anyone else; yet still I sometimes have trouble finding time to take pictures. I feel certain that others have this problem too.
When that happens, I have one solution that I work for whenever times get a little too busy: I shoot multiple images at once.
This requires pre-production, or planning on the part of the artist to make it all come together. Chances are, no matter how busy you are, you can find one hour a week to dedicate to yourself. There are obligations we have that are 24/7, but finding that one hour a week can be all the difference in pursuing your passion or letting it sit on the back burner.
So, whenever I'm having one of those weeks, I stock up. I plan multiple shoots and I go out and get it done all at once. I will typically use the same model, easy to change wardrobe, and a location that offers a different scene per image.
An example is that I used to go to a park early in the morning with at least 3 images in mind to shoot. The light would be good longer because it was nestled in between mountains, and I would shoot one against the rocks, one in the stream, one in the forest, etc…The first time I did this the 3 images below were the result.

I did that recently with my friend Kelly and her husband Chris. They came out to visit and we went shooting in my favorite forest nearby. In the span of 30 minutes to an hour (my allotment) we shot two different pictures. I was showing them around town and doing touristy things, and I didn't want to force them to do shoots with me the whole week. So instead I budgeted my time and we spent one hour shooting together, from setup to tear down, and it was a blast.
It was fast-paced and exciting and everyone had a job to do, so no one felt left out. Because the setups were so similar, yet with very different results, we could move quickly with little confusion.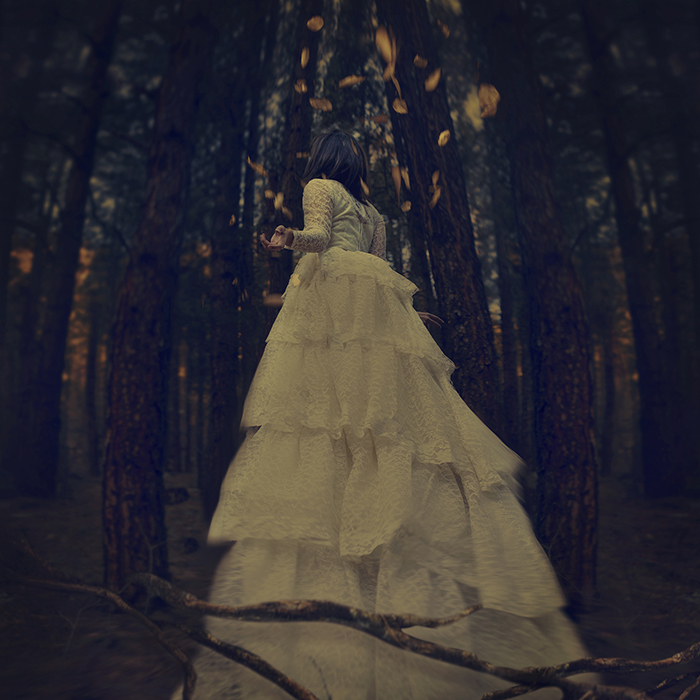 Alternately, if I know I'm moving into a particularly busy time, I will get a lot done the week before and then pace out how I edit it or release it. For example, I am about to fly to India and then Dubai for three weeks. I have not a single day of down time in those three weeks, so I know that I need to be prepared. I want to be able to release content regularly, plus I have a weekly Monday video to keep up with! So I have already shot all of that before leaving, and I simply have to press the UPLOAD button when I am ready to share (on days that I have specified on my calendar, because I'm that much of a nut).
So if you find yourself short on time and you're not sure how to get your ideas out, try to plan carefully so that you can shoot multiple images all at once without wasting time or energy. I love being productive like that!
Will you be searching for versatile locations and try out shooting multiple images all at once? Have you worked like that before?