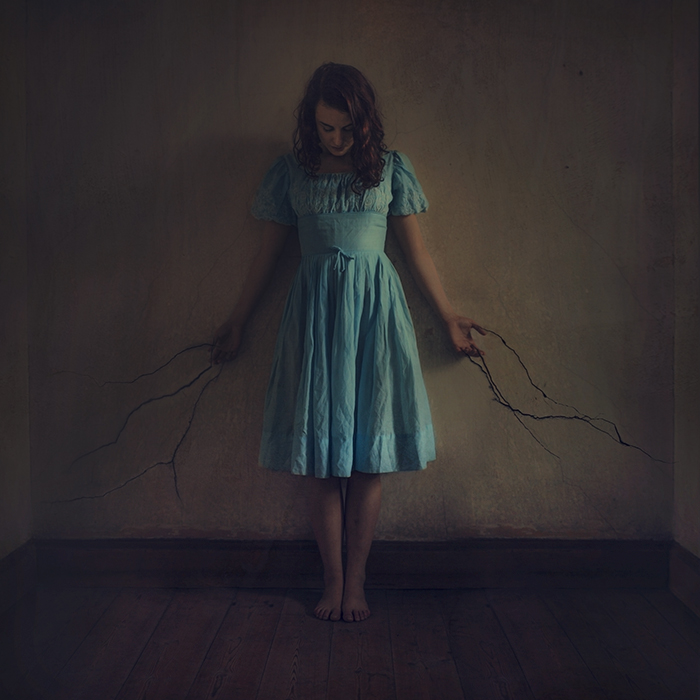 Promoting Passion Week 52: Cracked, Flawed, and Powerful
Promoting Passion Week 52: Cracked, Flawed, and Powerful
I am in love with endings. They are beautiful, tragic, hopeful and sorrowful all at once. They are death. They are roads ending at walls. They stop us where we are and force us to question what that place has become.
To put it simpler: They are beginnings. They are life. They are rebirth.
This end of another year does not symbolize the end of one thing as much as it does the beginning of another. And with all beginnings, it is best to start fresh with some introspection and self-love. It is best to move forward with yourself on your side, because too many of us play for another team. It is best to begin anew with dreams and hopes, and to put our losses to rest.
We have learned together and grown together. We have journeyed long and far and have discovered parts of ourselves we never knew existed. We challenged ourselves and pushed and pulled from others, and did our best to be the best, or at least the best we can hope for within ourselves. That is why I love you all. Accountability, friendship, and love.
I feel so fortunate to close this year out having learned about myself and about others. I have seriously redefined my goals in life. I am no longer satisfied with being a photographer. I want to make a real difference, and so a single word cannot capture what I hope to be. I want to be inspired by all things, naturally and beautifully, as it can be. I want to find my voice so that I may raise it up and stand for something bigger than my own vision. I want to give my imagination legs to stand on, and then wings to soar upon, that I may see the world from a cloud that I built with my own two hands.
As I looked back at this year, I found that the things I did, the "successes" and "failures", were hardly a thought in my mind. I found it difficult to remember the traveling I did, or the pictures I created, so much as I could remember the lessons I learned while doing those things. Life is so often not about the things we do, but how we choose to look back on them. How they impact us in the future.
Give yourself a gift EVERY DAY.

You are so much more worthy than you know. You are impactful and bright and you can change lives; the first life you should change is your own. Recognize your impact, your wants, your needs. Recognize your capacity for change, and then exact that change. Give yourself something every day that symbolizes that control you have over your world. Wake up to watch the sunrise. Treat yourself to a cookie. Write yourself a card and hide it. Go see a movie. Eat well. Smile at random. Count your successes, no matter how small. And above all, remember how worthy your own happiness is.

Forgive yourself before it is too late.

We want to be better. We want to succeed. We want to push past our barriers. And sometimes, despite our best efforts, we simply do not manage everything we hope for. In those times, forgive yourself before it becomes too hard to do. I had my fair share of lazy days. Days when I watched TV all day. Days when I didn't want to leave the house, or talk to anyone. Days when I felt inferior to other people, days when I didn't think I could compete, and days when I just needed a rest. And I realized this year that it's okay to not be the person you are aiming to be. Everyone needs to recharge and reset. It is okay to take a step back from that hustle and just exist. Forgive yourself now before guilt comes knocking. Let yourself be happy. Take breaks. Be free.

3. You are a work-in-progress, yet you already possess the tools you  need.

Two things happen all-too-often, perhaps due to our nature. One is that we constantly feel the need to be better, and the other is that we doubt our ability to do so. Remember this: no one expects you to be perfect. You are usually your own worst critic. Be okay with being something less than perfect – that is always more interesting anyway. Live through your flaws. Identify them. Try to grow. And remember, in the midst of those growing pains, that you do have the ability to fix yourself. You have all the tools you need. No one can give them to you. You simply have to search deeper.

4. You have a gift to give the world – do not keep it to yourself.

A great friend once told me, when I was refusing to release a picture about 5 years ago, that I have a gift to give the world and not sharing it was to keep that gift to myself. I rolled my eyes. I thought she was being ridiculous – after all, I'm not some crazy narcissistic person who thinks my art is so great. But you know what – she was right. And she wasn't just talking about me. She was talking about everyone. Every single person has a gift to give the world. It might not be a gift for every single person, but consider this hugely important idea: When you give a piece of yourself, there is someone out there who needs to receive it, and they often will. You never know how you will positively impact someone's life, so do not keep your gifts to yourself. They are too precious to be hidden away. Embrace them. Know your quirks. Reveal them. Share them openly. Be generous.

We are cracked. We are flawed. We are full of power and energy that we cannot begin to know. We can only hope to search for it, to embrace pieces of it, and to use it to unlock our passion.