Promoting Passion Week 79: How to Make a Video
Promoting Passion Week 79: How to Make a Video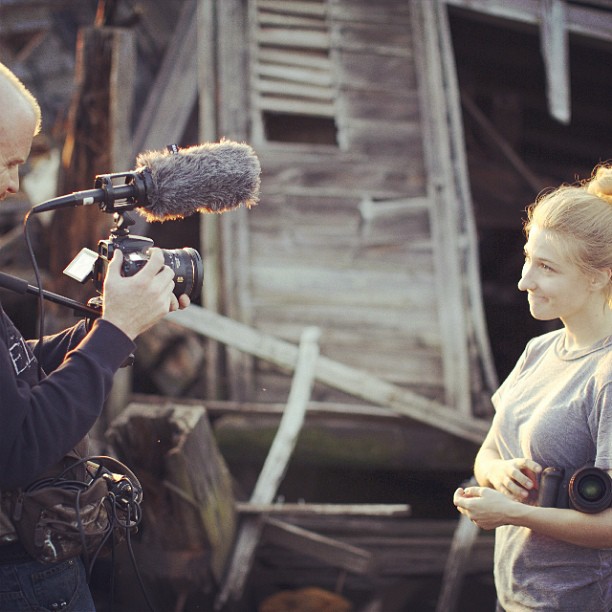 I decided to start creating video content about a year and a half ago when I realized a deep desire I had to connect more personally with my community. I had always loved writing back and forth with people on blogs or Facebook and the like, but I had never really broken that boundary of face to face communication. While creating videos and posting them on Youtube isn't exactly face to face, it is still a way of showing who I am in a more genuine way. This week, I invite you to join the video club and create some video content of your own to share with our community!
Here are my biggest tips for creating successful video:
1. Pick a topic that you feel strongly about and have a clear opinion on – you don't have to be an expert, but you should know WHY you feel a certain way.
2. Have a clear message for your audience. You should be able to sum up in one sentence what you want someone to take away from your video.
3. Create a call to action – what is one thing that you'd like your audience to know when they begin their journey on this topic.
4. Find good lighting and good sound. Use the right equipment. The quality of your video is important, but not a make or break thing. Use what you have, and be aware that a wide angle lens is best if you are using in-camera audio so that you can get close enough for it to pick you up.
5. Look professional the part. Make yourself up to be the best version of yourself. Think about how you feel best and how you feel like your most authentic self, and take steps to dress like that, wear your hair in that way, etc.
6. Nail your focus (either by using a stand in or auto focus), angle, exposure, etc. The camera is the POV of the audience, so if you have to look down at the camera, you are essentially looking down at the viewer. If you keep the tripod level with your eyes, you are looking directly at the viewer on the same level, and it is often a more flattering angle anyway.
7. Keep it short – know your bullet points and try not to ramble. The attention span of the collective Internet is so short! Even reading this right now is getting boring!
8. Edit your video. Making sure there are no awkward pauses makes it look more professional and is easier to listen to.
9. Find music that you can use legally and that fits the mood of your video. I use www.songfreedom.com to license music for my videos.
10. Export with good enough quality to watch on youtube (nothing too small).
11. Upload to YouTube or another online video uploading site.
12. Use your special keywords in the title, description, and tags.
13. Share it in the comments! Leave comments for others who are creating video content, and BE KIND. Making videos is a difficult thing to do. Anxiety can take over and it is easy to feel silly or stupid or useless. But those things are NEVER true, and we are here for you! You have something to offer us that we need to hear. Believe me. That is the truest thing I have ever told you.