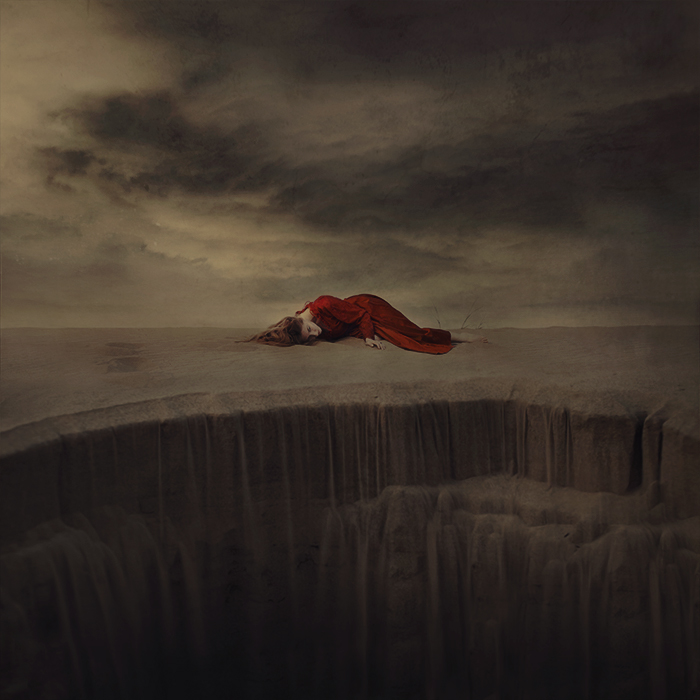 Reaching for Answers to Questions
Reaching for Answers to Questions
I am absolutely addicted to finding symbolism in the world and putting it into my images. This picture did that for me to the extreme, and it felt fantastic to go out and create this. I was also able to create in a peaceful state of mind, not feeling any pressure to produce something from my trip to the sand dunes. I was content to simply shoot what I love and leave it at that, and if an image that I liked came of it, all the better. So I created slowly, and calmly, and laughed through it, and had so much fun. I sat on the sand dunes after and watched the sun set, and trekked back to my car with the very last hint of light in the sky.
I knew before leaving for this trip that I wanted to shoot a red dress in the dunes. So with that in mind, I packed only one outfit to wear and set out with that restraint (or rather, world of possibilities!) to play with. I had this idea for a few weeks and wasn't entirely sure how to execute it, given that sand can be a bit tricky to work with, but I was open to this visually looking, perhaps, different than I anticipated…so long as the concept was still there.
I was with my husband so he helped me shoot myself laying on the sand dune against the horizon. I guided him into where he should be standing (or squatting, for a low angle), and I set the exposure, etc. I knew I had clouds to add in later so that wasn't a problem, but photographing the rest of the sand was.
I was going to create more of a static wall by shooting the side of a dune and then try to photograph sand being thrown up into the air. I would then composite that together to create the illusion of sand falling down a wall. This seemed futile even as I was photographing it as I wondered how it would go together. But then my husband stepped into the sand and we both noticed how the sand created a natural wall with streams of sand running down it. I photographed that, and that is exactly what you see here.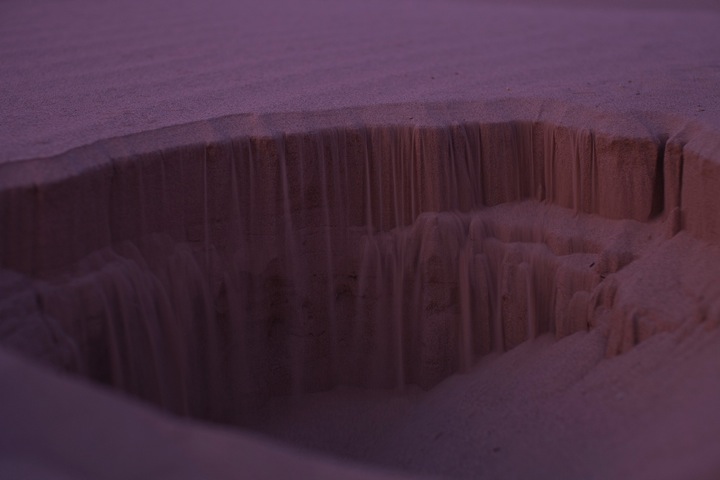 The red of the dress I knew would be contrasted with the sand, but I also chose it for the unique symbolism the color red brings. It feels urgent and deathly to me if used in the right context, and here that seemed very appropriate. Falling sand has long been a symbol of time passing (need I quote from Days of our Lives?), and so I wanted to use that symbol in this image. The sand continues to fall down the wall into darkness, and our subject sits very close to the edge.
A question that comes up is wondering if she too will be consumed by the growing crag and if so, what her fate will be. I love creating images that ask more questions than they answer, and in this image, even I do not have all the answers. I know the questions being posed, and I have my own ideas based on how I'm feeling on different days.
That is the beauty of creating: to continually surprise yourself & always keep yourself reaching for answers to new questions.