Sharpening Your Creative Knife
Sharpening Your Creative Knife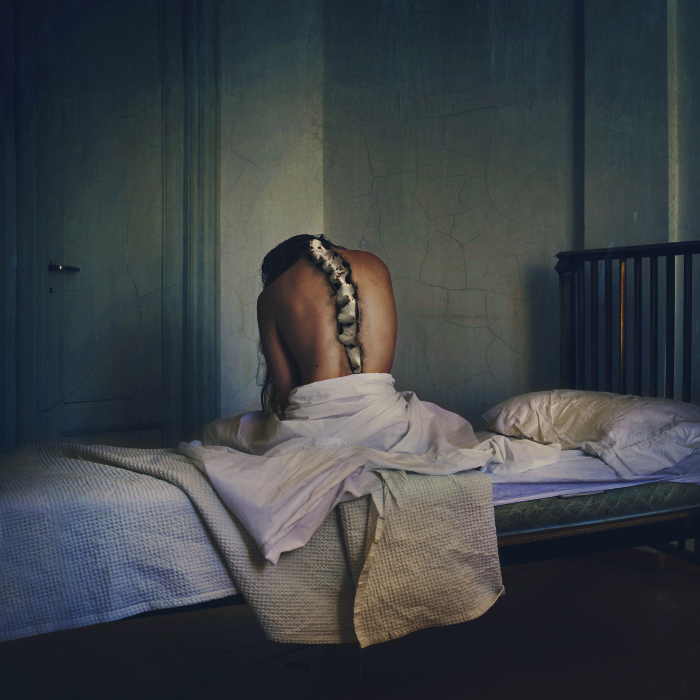 Let me talk about something that is taboo: success. I have been successful in my career. Mind you, I was also saying this when I had not made any money yet, so my opinion may not be of sound mind. I remember when I got my first gallery show. I lost money, no one bought anything, and I had just quit my job with the starry-eyed belief that I was about to be wealthy from my art. Despite that not happening, I felt successful in all the ways that ever mattered to me. I have always felt trapped by success, too. When I created my very first image I remember feeling indebted to that vision. I believed that I had to continue creating like that to remain popular, successful. As time went on that feeling only got stronger. My art evolved, but safely.
As I found more success (again, this is very subjective), I found more trappings holding me back from where I knew I could go. As I made more money I felt reliant on those ways of earning. As I saw reactions to my art that were positive I felt a pull to create more of that positive feeling. As I became known for something, I felt fraudulent should I change directions. This is what no one talks about with success – how very suffocating it can be.
That last statement is precisely why this is a taboo subject – what about people who aren't successful? "Are you so elitist that you're going to talk about success?" Before those statements get shouted about, let me share why this is so important.
I want you to succeed massively.
I believe we all succeed in big and small ways. (The ways I have succeeded will be big to some and small to others, it is a matter of perception).
I want to redefine success in a healthy way.
Over the past 8 years of business, I have gone from losing money to earning money, from creating art that I love to art that I didn't love and back again. I've experienced genuinely incredible people who have helped me and genuinely horrendous acts of selfishness. I've been lost and found so many times I should create a box on my shelf labeled "Lost & Found" to make things easier. I've been obsessively committed to my work and I've pushed it away.
Over those 8 years of running a business, I've learned a lesson that only just sank in. I was 22 years old when I became self-employed and plowed forward to carve a career. I thought that what I did in that moment would define the rest of my life. I thought that the choices I made then were the choices I would carry with me until I died. I had no perspective. I had no sense of the world and how massive it is, or how willing the world is to forget. I thought I had made my bed and I was prepared to lie in it. And I was so, so happy doing that. I love the choices I made, I love the life I live, and I am not ashamed to say that it is wonderful. But, it is incomplete.
We contain multitudes, said Whitman. We contain multitudes that allow us to be/do/see/explore/create so many things. And herein lies the problem with success: it tricks us into thinking that we have found the one thing we are good at and that we must gently rest in that place forever.
I am not accustomed to resting, just ask anyone who knows me.
Joesph Campbell found that all stories are the same – the hero goes on a journey, discovers something about him/herself and the world, battles his/her dragons and then comes full circle to tell about it. And then that hero goes again on another journey, and another, and another. What we are doing right now in our lives does not have to be what we always do. In fact, I would argue, it shouldn't be. There are too many unexplored curiosities, too many multitudes.
The fear in exploring unknown places is in thinking we will leave behind what we used to be. Never, ever is that true, nor a possibility. We take what we have learned and done and sew that into the fabric of our new lives.
I am still happily a photographer, but one day I may not be. Who can say? What I do know is that all I have learned from this path so far will bleed into the next, and I will be better for it.
You may feel that where you are in your life right now is where you will always be. You may feel like you are trapped or held back in some way. I hope you will join me in recognizing that our worth is not necessarily tied up in what we do and how we define ourselves; it is evident in our willingness to change and the belief we must have in our abilities to do so.
What is success, then, if not money or status?
Success is the forward momentum of your dreams.
Success is recognizing when your dreams are changing, and chasing them anyway.
Success is moving boldly on your path without concern for who follows you.
This is the lesson I have learned: Rarely are people buying the art, they are buying the soul of the art. We put labels on our life so that we can better manage them, like "photographer", "educator", "writer". Where, though, do those labels come from? What makes us choose one over another? If we back away from the labels and ask ourselves why we are drawn to those things that we do, the answer is clear. If you constantly follow your WHY, your greatest passion and the reasons that come with it, your life can never be defined by a single label. When WHY is more important that HOW and WHAT, you have found your genius, your muse, your inspiration. You have found yourself.
I took a trip to Argentina last week. For the past 10 years I have talked about traveling to Patagonia and it finally happened. I went with no intentions of making images there. I needed to be entirely outside of my norm. And, after I finished hiking and exploring, the most interesting thing happened. I wanted to create. I deeply desired to play with my camera and make something, even though I had expressly given myself permission not to.
This is the interesting part of allowing yourself to do what you want or be who you want to be: you will always end up completely, authentically YOU. I found myself in this creepy, run-down Airbnb apartment. Though it was a little undesirable to sleep in, it awakened my passion. I had just seen glaciers and snow-capped mountains, scenery like I've never witnessed before, yet there I was, in this little creepy apartment, and all I wanted was to create there. Just as I started out in my own small, rather disgusting little apartment, I found my creativity awakened.
Life has a funny way of pulling you back to your roots, of making you question why you do what you do. I found my answer sitting in that bed. I create to show beauty in darkness, and I've been learning all about how to create beauty through a camera. But now it is time for the darkness, and oh, I've been learning darkness, too. I'm ready to create. I don't know what to call what I'll do next. I haven't figured it out.
But it's December, and I'm sharpening my knife.