Artist Journal, Volume 2
Artist Journal, Volume 2
There was a long period of time when I felt like everything I made had to be amazing. Screw that.
I'm so far past that I think I might be going in the opposite direction. I liken it to choosing friends when you're really young.
At first, you want everyone to be your friend. You have an insatiable desire to be liked. And you quickly learn what behaviors are widely accepted and which are not, so perhaps, you adopt the behaviors that reward you with praise.
And then you realize how exhausting it is to keep up that many friendships, and how unmanageable it is to spread yourself so thin. You start to get anxious over presenting yourself in the best way possible, and you worry that if your friends see you for who you are – imperfect – they won't like you any more.
And some day, you rebel against that. You clean closet. You get rid of friends that don't accept you for your weirdness and your flaws.
Well folks, here we are. I cleaned out my closet a while back. Since then, I've been sharing my failed images. I've been sharing the times when I hate creating, or nothing goes right. I've been sharing those moments of sheer panic, frustration, and anxiety. I share everything. Everything art-related, it's all out there.
I've stopped caring if you (the broad You), think I'm a bad artist or a good one, or an artist at all. I don't care if you hate my art, share my art, wish my art had never been made. I don't care if you make fun of me, think I'm weird, or any other mundane, idiotic thing someone might think.
Because honestly, it is boring. And it is silly. And it's not worth our time – mine or yours.
So if you're here, it's likely because you're weird too. Because you accept me for who I am. Because we're weirdos and we love it, and hey world, we don't care.
Speaking of that long period of time where I did care what people thought, seeing as it took a while for me to be as empowered in my weirdness as I am now: I used to be ashamed when I made something that wasn't great.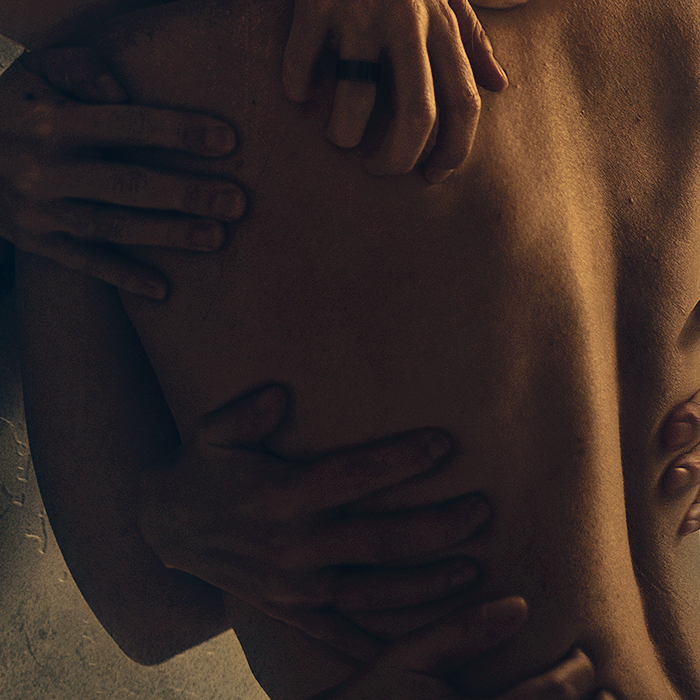 This new image I made the other day isn't my best. But I love it. It satisfied a primal need to create. I wanted to make something where before there was nothing. One of the greatest and most interesting things about humans is our desire to play God – to create where once there was nothing. In so many ways. Artists are the obvious example.
So I made this thing. It's a self-portrait covered in hands. I've done that before. I touch on this a lot in my voicemail. And when I finished it, I thought, "Hmph. It looks a lot like other images I've made. It's not special. I shouldn't share this."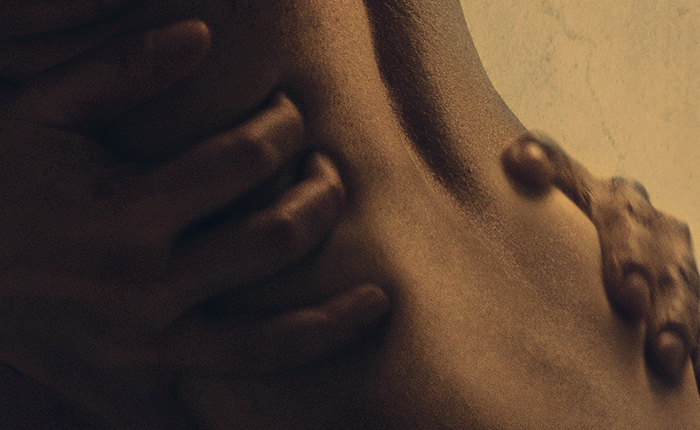 And then I realized what I just did. I just degraded something I made simply because it isn't the most fresh and new thing. Simply because I thought YOU might be bored with it.
And when I say YOU, I mean the YOU of the Internet that steps on artists who don't fit their vision. People who think that art is made for them, personally. People who get bored too easily because that's the time we live in. And the people who don't care how fulfilled an artist is by their own work.
That is not you, because you're still reading this. (Well done, by the way. I ramble).
I loved making this picture.
I love this picture.
I love creating. Everytime. No matter the outcome.
I'm so glad that I'm intentionally making time for myself to create no matter what. No matter the whim or inspiration; no matter the hang-worthiness of it. No matter. No matter.
And that is what I wish you for you. To create without worry. To create because you must. To create because you feel a primal urge to make something out of nothing. To create, no matter what.
No matter.
No matter.
Inspiration & moons,
Brooke