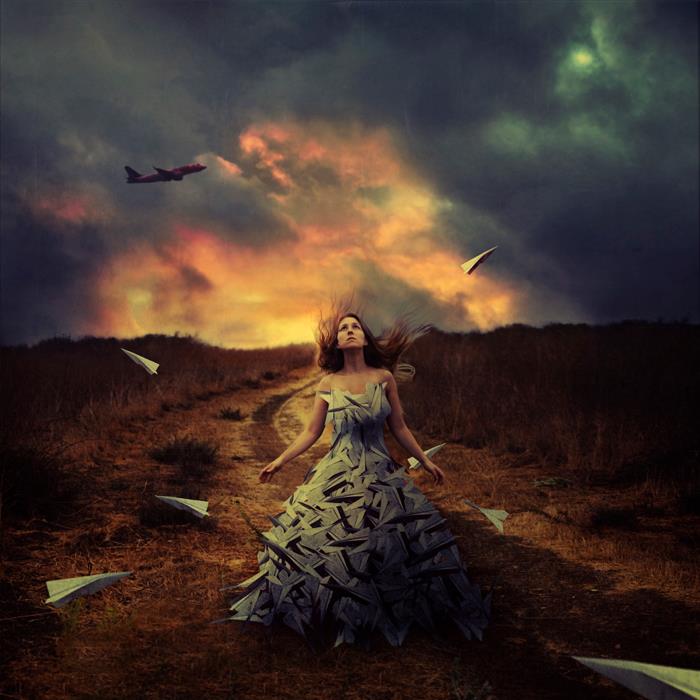 Connecting Flights
Connecting Flights
Part 1, Written on Jan 8, 2014 on an airplane flying over the middle of America.
I am sitting on a plane right now writing these words, and what better place than in the clouds? When I close my eyes I can imagine the plane away and feel the invisibility of floating dreams drift around me. The boy next to me is listening to rap music that I can hear through his headphones. He write furiously as lyrics come to him and instead of feeling annoyed by the noise I am opened into a new world of art. I feel like I know too much about this stranger but in reality I know too little about everyone else.
Sitting in this airplane I can't help but think about all of life: the toy cars driving below, and the people all around me who avert their eyes when I smile. I think of all the missed opportunities to connect and to live and to create. But even though I have these thoughts I do nothing. I sit here more willing to write these words on the internet than to speak them to someone sitting next to me.
We are people who can – who have the ability – to hide behind computer screens. And why not? I do not feel smaller for putting so much stock in people I may never meet face to face, and I don't think anyone should feel less by not putting him or herself out there. But when someone feels fear or anxiety or a hole in life because of making connections, I feel something fundamental is lost in how we connect. Or maybe that's just me, right now, on this airplane.
I was fortunate enough to have dinner with Jason Groupp who runs WPPI and he spoke to me so passionately about people meeting people and maintaining the waning art form of the Face to Face connection. It is refreshing to know that someone is fighting for it, and I momentarily, and periodically, feel guilty for my shyness. No one must do a thing. No one has to make connections like that. And no connection should be belittled, but all should be considered and gained from, or learned from.
So dear man writing some amazing lyrics on the plane next to me – you taught me something valuable today and I am better for knowing you…or for shyly peaking over at your art. I hope I have the courage to say that to your face. The flight ends in 2 hours – no time to waste.
Part 2, Written on January 9, 2014 as I sit at home and think of that experience.
With one hour left on the flight I asked to get up and use the restroom. When I came back I was settling my things on my lap to continue writing when the man next to me (truly just a man of 18 years) turned to me and asked about my tattoo on my arm. We chatted for a moment for the first time in the previous 4 hours, and it felt good that we were able to.
Right after the tattoo conversation, he asked if I was a writer. He said that he had been looking at the notes I had been scribbling down and reading them, and said he was sorry if that was an intrusion of privacy. He complimented me on the poetry I had been conjuring up. I was breathless. I was so relieved. And in that moment I realized, or remembered, how similar people can be in just the right ways.
I confessed that I had been reading his writing as well, shyly, in small glances from my paper to his phone. I told him how moved I was by what he was writing, and he told me the whole story of his new song – he had just been to NYC to meet his dad for the first time in his life, and he was writing it into a song. I was touched beyond words.
I'm not sure that there is any way to properly express what I want to say, aside from saying that I have been taught the most valuable lesson, one that I needed to learn and that came at the right time. I am not one for making connections in person. I am very shy under these circumstances. But everyone has a story to tell, and it is up to us to make sure that story is being heard.
—
Do you have a story about connecting with a stranger? I'd love to hear about it. I am constantly inspired by the stories of others and I believe we can inspire one another to pay more attention to those who we often look past, and see good in everyone.