Covering Myself in Molasses…For Art!
Covering Myself in Molasses…For Art!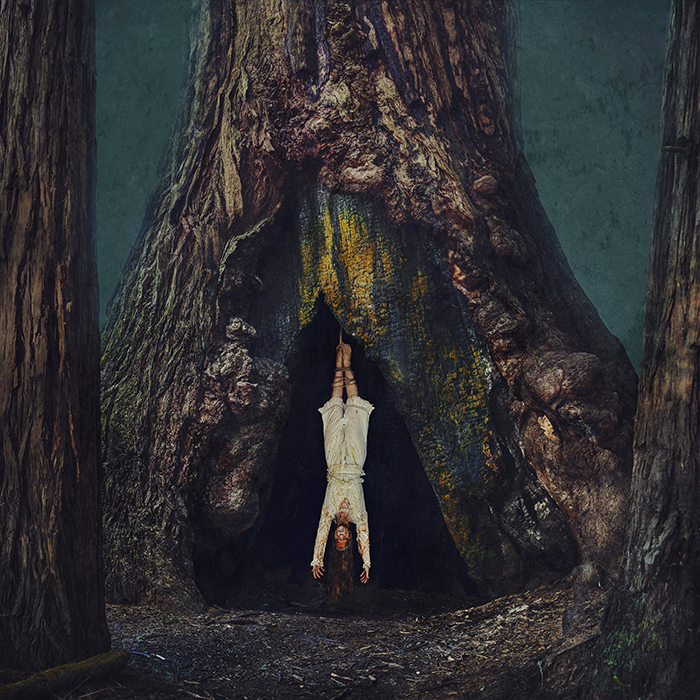 Has anyone ever told you that you can't do something you want to do?
Or that you shouldn't, or that it's best not to?
This past week I had an idea to make myself look like I was covered in tree sap while hanging upside down from the most epic tree I've ever seen. In order to do that, I had to cover myself in molasses…or, as it ended up turning out, corn syrup.
On a micro level, there were many reasons why this wasn't a good idea.
The sticky mess that would take hours to clean.
Messing up my camera equipment.
Ruining clothes.
I had a thought while I was planning. "You're 31 years old now. When will this stop?" That line of questioning no doubt comes from countless sources, from parental figures to television.
The answer came immediately: It will never stop.
I will continue to pour molasses all over myself for the sake of art, or whatever else the art requests of me.
If we stop pursuing the little wonders, the absurd, the silly, the messy, the childish…
…We will lose our sense of wonder.
In my life, if I want to do something and it won't do any harm to anyone else, I do it.
I don't care if it is uncomfortable or difficult. I don't care if it is easy or not. I will do it because I must prove to myself that I am all in for this life.
If we don't pursue those wild things that are uncomfortable or difficult, our childlike desires will start to disappear. Just like a plan that doesn't get watered, our imagination will die if it isn't loosed.
I have known so many people who think I'm nuts. People who think I'm too childish. People who cannot fathom doing the things that I do. But at the end of the day, when those people see the process and result of my madness, they don't think it's so mad anymore.
We spend so much time making excuses for why we don't do something. We come up with difficulties in our heads that don't really exist. We prefer things to be easy and clean and sterile. We want certainty.
I crave those things too. I fall into long, terrible lulls of ease.
But I recognize them and I want more. I want to look back at my 31st year and remember that Friday that I spent covering myself in molasses. I want people to think I'm crazy. I want to stand out from the crowd. I want to make this life worthwhile.
You may not see the connection. How does covering yourself in molasses make your life more worth living?
It's a fair question. And it has nothing to do with molasses – not really. It's about doing something that creates a memory, about doing something uncomfortable so that you feel more.
What is one thing you can do this week that is outside of your norm?
Share it so that I can get more ideas of crazy things to do…[insert evil laugh]