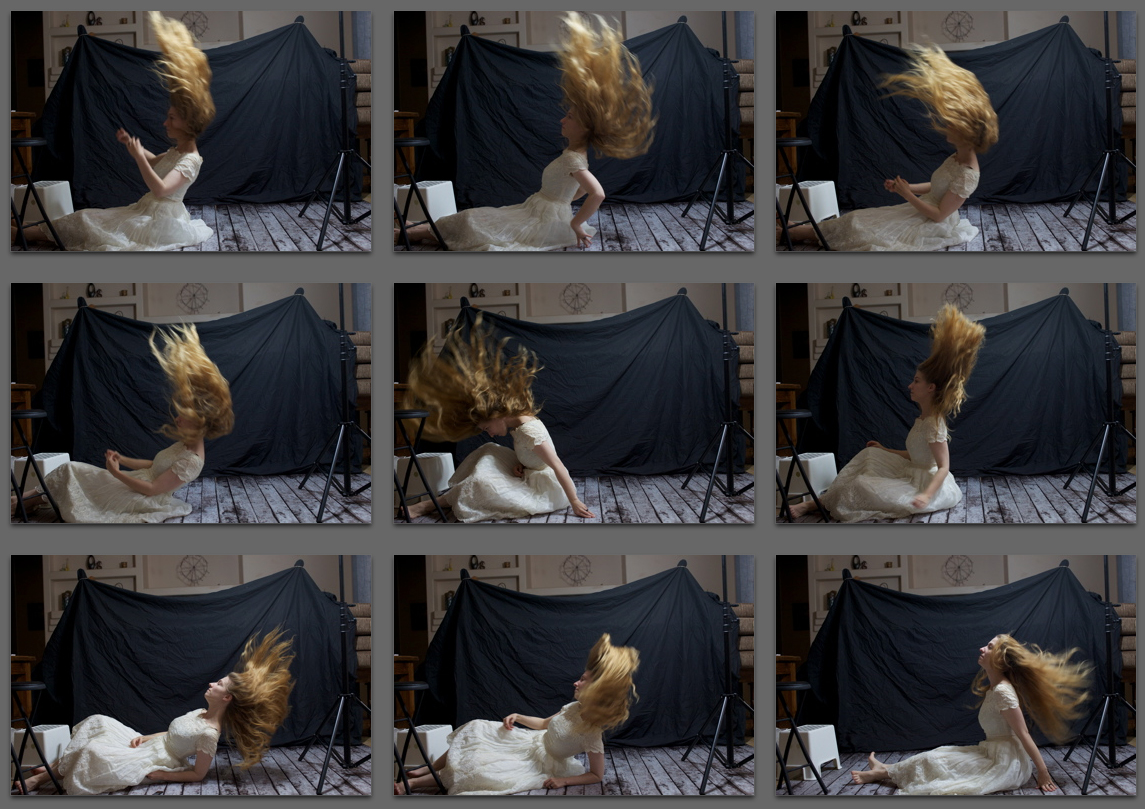 Creating "Falling Slowly"
Creating "Falling Slowly"
This picture is one of those that has been in my mind forever because in many ways it is not my own. It is an Alice in Wonderland picture, and I have that magical story to thank for the inspiration and direct result of the image. But in so many ways, it is me – the way I see myself, the way my imagination works, and how I want to live each day…falling slowly down the rabbit hole, discovering more and more absurdities that brighten my world.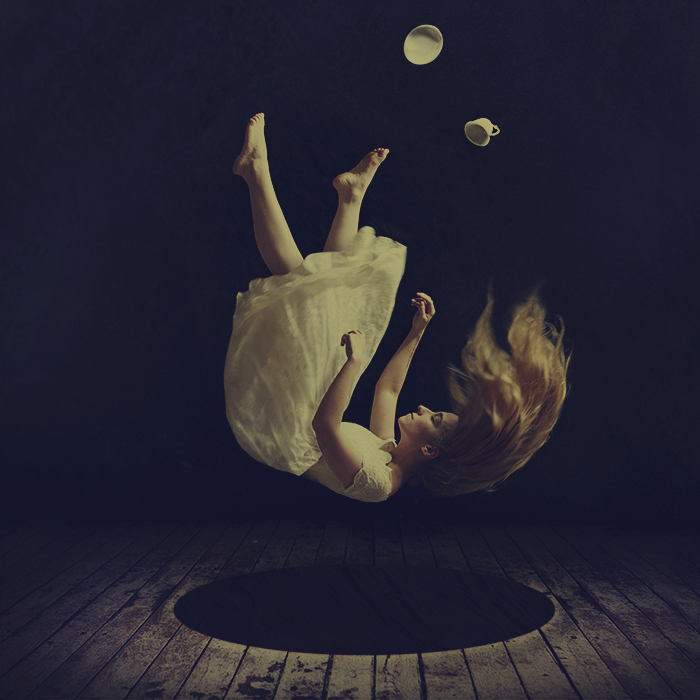 Creating this image was not entirely planned beforehand, in that I decided to do it while shooting something else entirely. The "how" was planned and the "why" and the exact composition, but that was all conceived only moments before shooting it. Usually I let my ideas sit for at least a week before execution.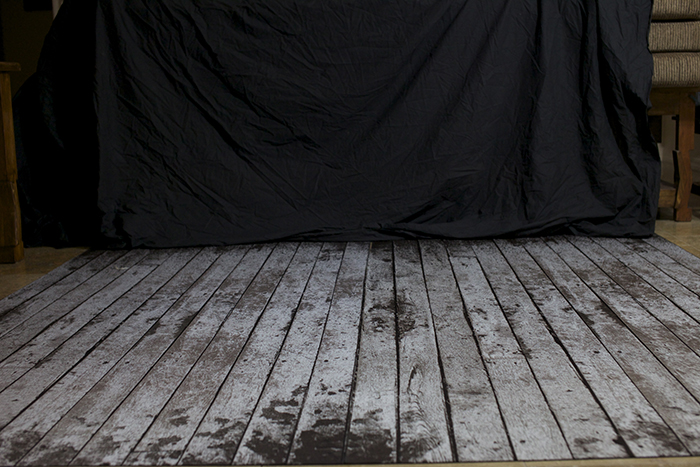 I was actually shooting an ad campaign when I decided to do a personal photo with the same setup. The client had requested an old warehouse-type space, and I thanked my lucky stars for the floor in this picture, which was from White House Custom Color. I had seen it at an expo and was blown away by how realistic it looked. I am now addicted and I feel the need to cover my entire home in different WHCC floors. Ridiculous? Perhaps. But hey, a girl can dream.
So I set up the floor in my living room. From an underwater shoot I had done I had a whole bunch of black fabric, so I put some chairs on top of my couch, and, in true "professional" fashion, I fixed the black fabric to the chair tops with hair ties. I know, my methods are way futuristic.
The finishing touch was to put a light above the subject. I love overhead light if I do light scenes artificially, so I used a Sweetlight on a stand and hung it above. I had been using tin foil (from my kitchen, about 20 feet away), for makeshift barn doors to block light, but decided against it in the final shot.
I photographed my legs and my dress and my upper body and my hair in different pictures, and then had a blast putting them together later on. All in all, the picture felt very natural to produce and it was fun to shoot like that, where everything just clicked.
I'll be sharing the details of how this image was put together at my workshop in New Jersey, and I'll be talking about that ad campaign as part of my business workshop in Phoenix in June.