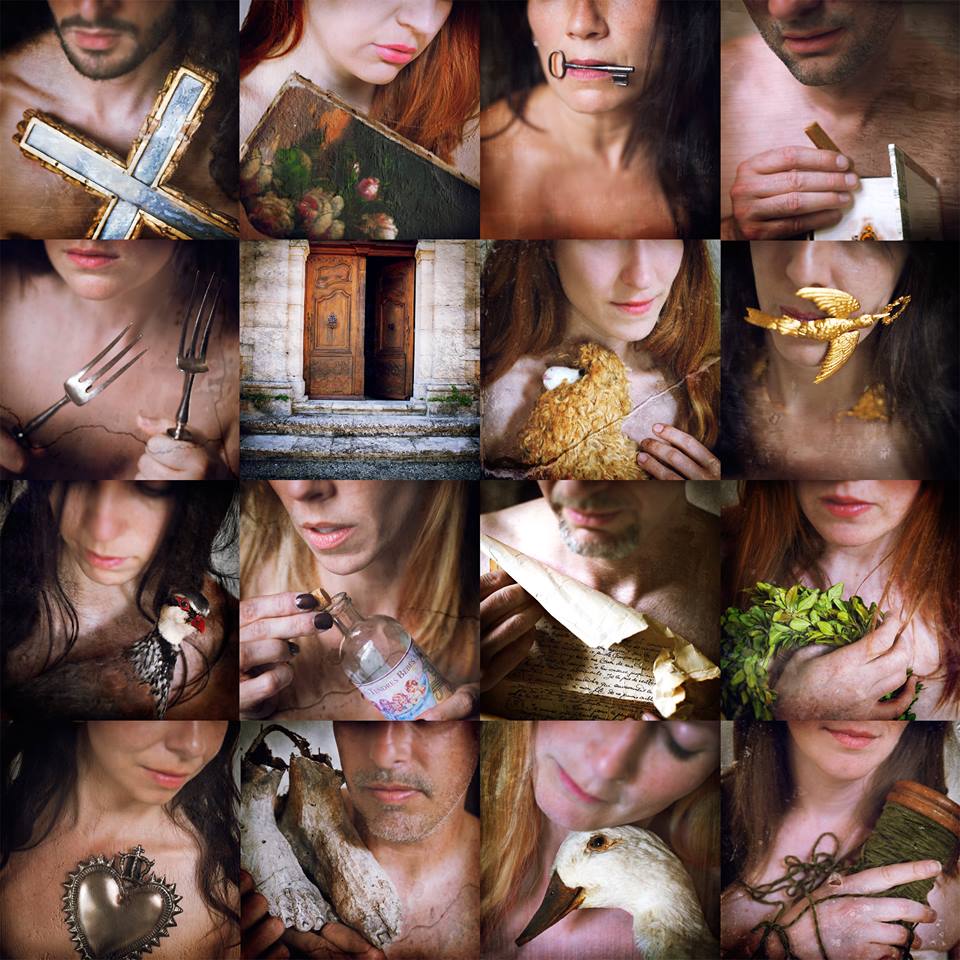 Memories From My Artist Retreat in France
Memories From My Artist Retreat in France
How does one begin to write about an experience that was so far beyond words? I want to tell you about an experience I had, but there is so much to say that I feel like saying nothing at all, for fear that my words will ruin it. But try I must, because I want to introduce you to a family that I made in France, in the unlikeliest of places, while being drenched in a waterfall at 5AM.
A full year ago I went surfing the Internet and found a sofa I liked. I was trying to decorate my house and went to Google to see what came up. When I tried to find where the sofa was from, I landed on a website in which the sofa was not for sale at all…but the house it was in was for rent. So I contacted the owners, who live in the south of France, and inquired about shooting in their castle.
They wrote back positively and I booked it on a whim, only to then have a panic attack when I realized I couldn't pay for it. My thoughts were this: How am I going to afford a castle in France? How am I going to gather the courage to travel alone and shoot there? And so I decided that I would host a retreat, book the castle for an extra day, and live with the attendees for 4 days. Perfect, I thought. This will be perfect.
But, as with anything, you have fears and doubts. What will they be like? Will they understand my thirst for adventure? Will they enjoy what I have to say? And so I went with both excitement and fear, just the same as everyone attending. The first night we gathered I asked everyone intimate questions. I didn't want the feeling of isolation to linger. I wanted us to share openly and honestly, and we did. Things like our greatest desires, something no one knows about you, and what your favorite movie is. We all shared, and we all learned.
The next day was the official start of the retreat. It started with laughter and tears, as we talked about storytelling and got to see how each person thought and created without lifting a camera. From there we headed to the castle where we did a blindfolded shoot and then got to practicing with the three models who joined us. The day was chaotic but theraputic, fun and exhilarating. When we walked into the chateau that day, I think that at least seven of us cried at how beautiful it was. We wanted to live up to that beauty, and that stress is overwhelming. So I talked to each attendee, told them it was okay to fail and try again, and that we would be back here in two days time.
The end of that day brought a movie – a documentary that talked about seeing the world differently and with more love, adventure, and compassion. It was the perfect end to the first day.
Day two brought even more tears as we talked of our strengths and weaknesses, something which we are all connected by but afraid to speak out loud for fear of making them real, or being judged, or simply admitting them. We talked of a great many things, but what we had in common bonded us very strongly. We edited and talked of business, and had a lunch on a terrace of a restaurant, and then we sat down to a homemade dinner at night. I tried to help prepare the meal in some down time, but as I have learned, retreats are a 24 hour a day job and I was on the move.
That morning, though, was a most interesting experience. I ordered everyone up at 5AM to walk to a waterfall. Of course those who didn't want to come didn't have to, but I gave them my best pouty face just before bed to convince them. Everyone showed up as I rang the bell at our house to convene. There were 17 of us all together, and we marched to that waterfall like we weren't afraid of anything…except we were. The water was colder than any water I had felt, and I told them I was jumping. And I did…along with about ten others. We lined up on the edge of the water and, on the count of three, we all jumped in. Some stayed behind and took pictures, others swam around, others were so shocked by the temperature that they got out immediately. Whatever happened in that waterfall was magical, and we are all bonded by it.
On Day 3 we went back to the chateau and got to shoot for a full eight hour day. We were better prepared this time, having a whole day in between to think about the space and come up with stories. Many people shot a series, while others were inspired by individual rooms and props. It was absolutely magical to see. I spent the morning doing 1-1 meetings with the attendees, and then after lunch I got to shoot my own series – 12 images that I can't wait to start working on!
It wouldn't be complete without telling you about the lunches and dinners at the chateau – huge, multi-course meals eaten outside of the castle with a view of the whole town below, mountains in the distance, blue skies and white puffy clouds. Perfect temperatures…and a feisty gray cat who wanted to dine with us.
That night we made t-shirts and reverted back into our childhood selves. We were very sad it was ending the next day, but so happy for what we had together. We danced, painted t-shirts, laughed until our bellies hurt, and hugged until we couldn't anymore.
When morning came we had to pack up. Everyone slowly took their leave and made the ending official, but we all promised to meet again someday…and we will, of that I am certain.
Please meet the family I made in France. We affectionately call ourselves "Fromagi", which is a joke I can't begin to explain, except that when you put an American in France you'll start to say some pretty strange things. They are all uniquely talented, and I love them dearly:
Dawn Culen
"These days seem to me like a dream and I can't believe it was the reality. I still can't find the words to describe it because I don't know words which are powerful enough to express these moments. The only word that I have in mind is "goose-bumps" because I had so many "goose-bumps" moments and here I still have them when I read the posts of others Fromagi. I really really hope that we all will meet again because I can't imagine that our life won't cross in the future."
– Delphine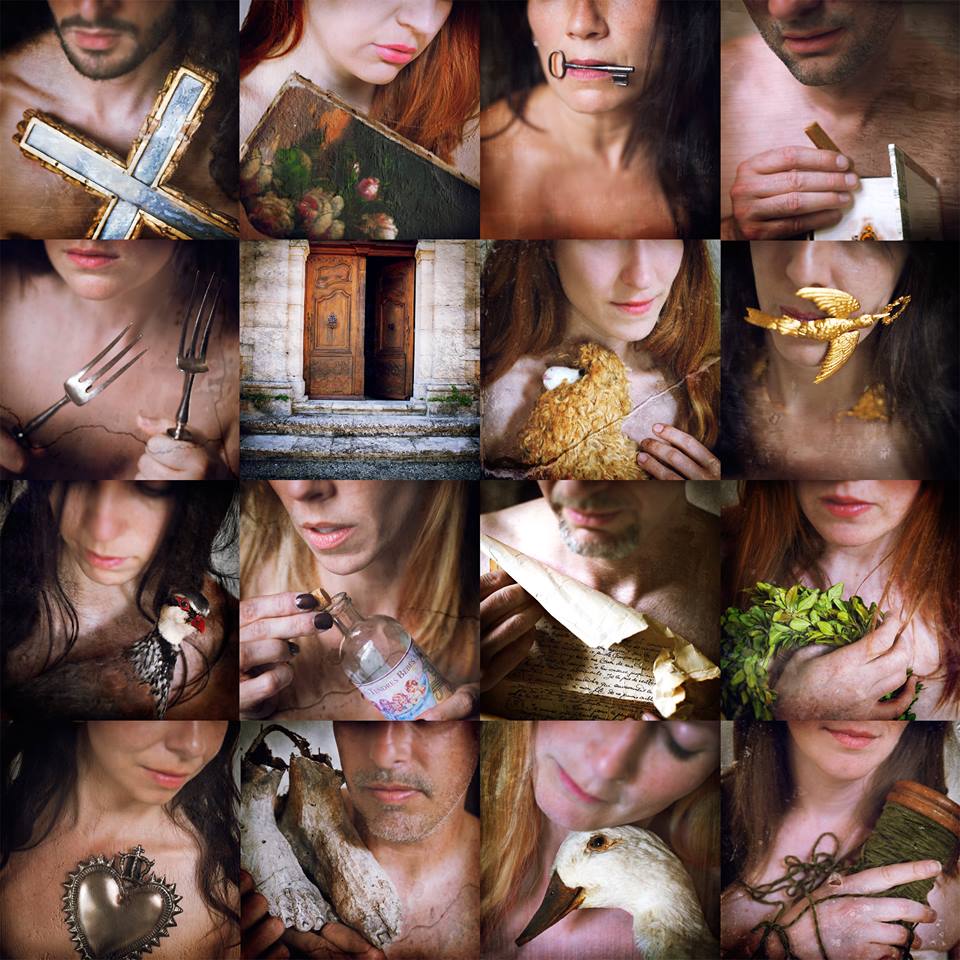 "I've gotta say my expectations of this retreat were absolutely blown away. I guess I really hadn't imagined what I had gotten myself into. I would think coming into a fairly sized group of people, some of us would click and we'd have our little circles, but no. We were solid group of individuals who came from all corners of the globe, and meshed together like old friends hitting a comforting connection right off the bat. Words of wisdom, stories of woe and laughter, shared throughout the week. If this weren't enough, we had the most amazing models, helpers, and locations to shoot in! Something so etherial and wonderful about the abundant joy we each shared on our faces ; like a slight glare into another's eye and we share the same thought, "Is this seriously all real?" 
I'm so grateful that I had this opportunity and that I got to share it with so many like-minded people. This retreat sparked a new passion I have on life and I came home from France with a family. Le Fomagi for life!"
– Kory
"Words can not describe the feeling that has entered my being after these wonderful days with all of these beautiful people. In such a short amount of time I learned so much. Not only about photography, but about myself, about the world. How we see the world and are able to change this if we set our mind to it. I learned more than I could have ever dreamt of. My heart is filled with inspiration, love and joy. I am so grateful to have been a part of this life-changing adventure. It was the most magical bubble we lived in during these days and I hope we can all take our little bubbles with us, cherish them, hold on to them until we meet again. "
-Lieke
Mike Epner
"The whole experience filled my heart with love. As I said to you in the chateau, you make magic and the right word for me to describe your workshop is magical. I loved every second of the workshop. You made me feel completely alive those four days. I only have to say thank you infinitely."
– Rebeca
Very special thanks to Jen Brook for being our resident model and, as usual, blowing everyone's expectations out of the water. Many thanks to my assistants, Kelly and KD, for being my best friends and greatest helpers. And to everyone who joined me – you gave me a new family that I will forever cherish, and all I can say is…FROMAGI for life <3