Promoting Passion 2015: Part 1
Promoting Passion 2015: Part 1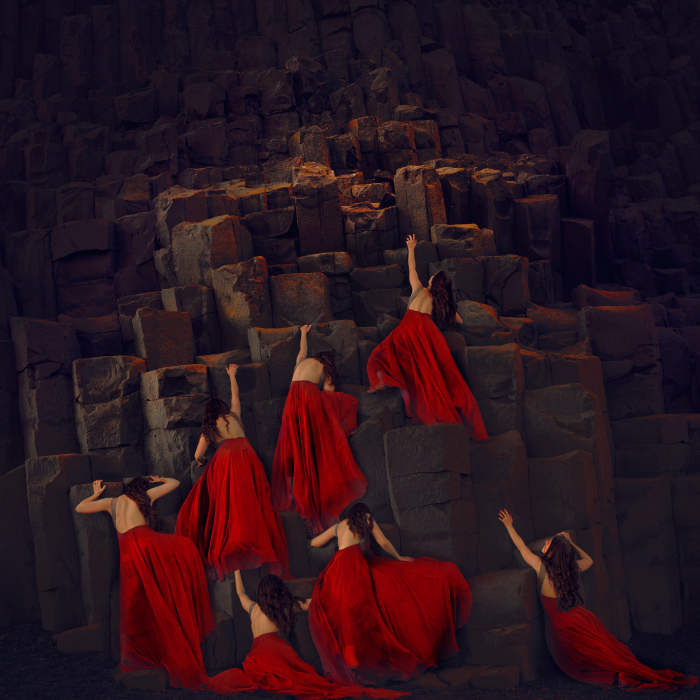 I sent everyone out on errands as I stood in the giant ballroom by myself. The lights were dimmed and the quiet was echoing in my mind. I walked slowly to my computer and put on my favorite song, and then looked up at the giant screens that projected my biggest fear and greatest accomplishment. As the music swirled I did too. The emptiness was astounding, and the melody filled the vast chamber with life. I walked to the middle of the room and stood under the skylights as the light bit of daylight crept through them, arching my back to look up several stories above my head.
As the chorus of the song kicked in I spun in a circle, my white cape twirling with me, and I smiled and cried at the same time, in awe of where I found myself in that moment. To retreat within and manifest that feeling outward – it was a release. All of the hardship that had come earlier (and oh, there was so much…so much) that day melted away. I was alone waiting to be filled; I was empty but receptive.
And then the doors opened, in what felt like hours instead of minutes, as my nerves crept back to me. I heard the first shy footsteps walking through the threshold and saw the first face looking back at me, recognizing that she was in the right place, and I ran toward her and embraced her in a hug so big. I didn't want to let go. It's like the Doctor says – hugs are good for when you don't want someone to see your face. I had tears in my eyes but I wanted to be strong. I was scared but I wanted to seem fearless. And then, I let it all go.
I pulled back and looked each person in the face that came in after enveloping them in a big hug, and I let myself feel everything in those moments. I let myself cry with people and laugh with people and authentically find the connections I had been so desperately searching for. The Promoting Passion Convention started that evening, and as it did, I saw something that I had longed for my whole life – a room filled with people who had the same soul that I did. I was amongst the weird ones in the world, the ones who would, could and will change the world in their own unique ways. And I was part of that. I was home.
Over the next few days I experienced every emotion. I hardly ate and I hardly slept and I knew I should be doing better for myself but I couldn't help but put everyone first. At night when I would lay next to my friend Kelly I would whisper, "I'm so worried for everyone, I hope they are okay – I hope they feel loved". And she would reassure me and tell me that they did, and that I couldn't do any more than what I was doing, and then I would calm down enough to sleep.
We spoke so much at the convention about our fears, and mine is, undoubtedly, letting people down. My heart wants so badly to love everyone and make sure they know they are loved, and that was one big reason why I felt so passionately about putting on the event. I wanted to love people. I wanted people to feel loved. Through love comes our greatest potential, and I certainly began to see mine through the misty fog that surrounded us.
When the convention began, the rain was heavy. A hurricane was coming and we were going to feel the outskirts of it. And so, on top of a tall mountain at the most beautiful retreat center, we lived inside a cloud for 4 days straight. We couldn't see past the few buildings we were staying in. The air was constantly damp or raining, and we couldn't see the forest for the trees. We learned so much together. We grew in unimaginable ways together. And on the final day, after we had said our goodbyes the night before, something incredible happened.
When I awoke the day after my convention the air hung heavy as it had previous days, but this time it turned pink. The sun was rising and we could see it for the first time. The clouds burned off and we witnessed the rolling mountains, the fog settling in between the trees, and the fire-streaked sky that woke us up and made us feel alive.
I can't help but think of it as a metaphor. So many lives were touched that weekend. There was so much to be learned, to soak in, to work through. And by the time it was over, the sun had come up on our adventure. The clouds parted and we could see what we knew was there all along, yet that we could not find. And we all stood watching with the greatest expectations.
#promotingpassion2015