Promoting Passion 2015: Part 2
Promoting Passion 2015: Part 2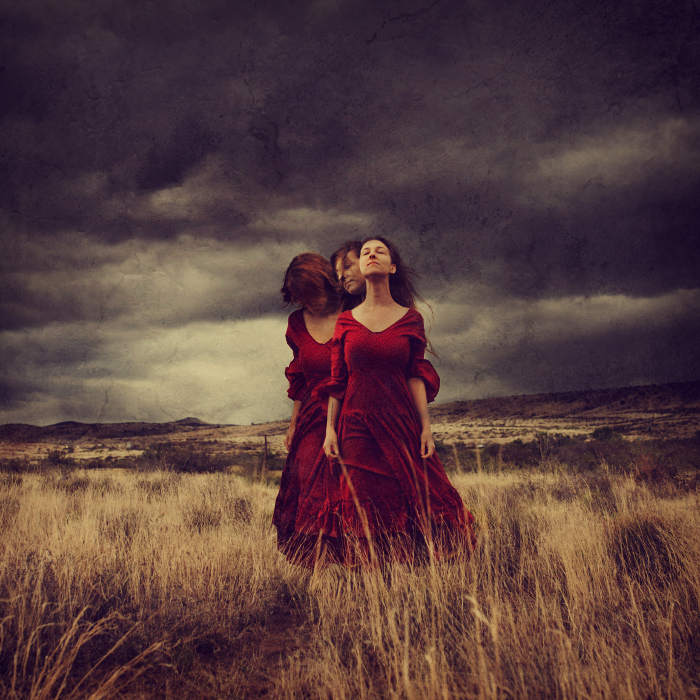 In it's infancy the whole idea felt distant and therefore attainable. As any big idea looks from far away, it appeared small and manageable. Something happens once you give an idea momentum – it gets closer, and looks bigger, until you suddenly realize you might not be able to pick it up by yourself. Such was the case with the Promoting Passion Convention. It was so simple to say that I wanted to create an event, but so difficult to pick that event up and take it where it needed to go by myself. So I got help.
First with Christine Heidel to help me secure a location, and then from Kate Hailey to help me find sponsors. After that, it was just me and Kelly working every day to make it come together.
There were three distinct times when I almost cancelled the convention altogether. The first time was before I announced it publicly. I was having a hard time finding sponsors to support a smaller, first-time event. I was having trouble communicating with the location. And I had nerves about getting anyone to show up. So just before I announced it online, I thought about canceling it and waiting until I had all of the sponsors in place so that I didn't have to worry about money. The second time I almost canceled the convention was the day I announced it. Logically I knew it would take time for people to sign up, but in my imagination I was hoping for a massive success and that people would be beating down the door to sign up. When registration felt like crickets chirping, I panicked. I came much closer to actually shutting it down that very day that I announced it. The third time I nearly canceled was one month before it was set to begin. I didn't have enough sign-ups to cover my costs and I was really worried about how much I might have to pay out of pocket.
The excuses I made are riddled with two attributes that I, as a general rule, don't feed. And yet, in this case, I fed those traits everyday, with the most fattening food I could. Those traits were greed and shame. By canceling the event because I wasn't making money, or because I'd have to spend my own money to make it happen, was just plain greedy. Perhaps I thought there was some rulebook saying that in order for something to be successful it must also be a monetary success. This has never been true and will never be true. The act of doing the thing is the success, and anything else is extra. The shame came from not wanting to look silly in front of everyone. I kept envisioning showing up and having there only be a few people at the event and feeling embarrassed that I couldn't pull more people in.
But I realized that none of these things would be true. Success is not measured by money, and shame is something that can only seem a reality if you manifest it outside of yourself. The moment I act ashamed is the moment others can see my shame. The moment I cancel the event is the moment I draw attention to my own fears. So I turned my thoughts around entirely. I remember very distinctly writing down five reasons why no matter who came to the convention, it would be okay:
There will be a better sense of community with a smaller group.

There will be more 1-1 time and individual attention.

There is more room for audience participation.

The speakers can be more personal and interactive.

The attendees will have a better experience to spread the word for next year.
The moment I wrote out those five bullet points, I felt calmed. Sometimes all it takes is seeing the other side of a situation to silence your inner demons. And when I did, I was healed. We didn't end up filling our seats to capacity, but when all was said and done we were only 10 people shy of that, and I found that to be a success. Because you see, no matter what the situation ends up being, there is always success to be found in the smallest triumphs and the biggest failures. There is goodness in all things if we choose to see it. There is a way to give thanks and a way to let it crumble, and I would rather be thankful, always.
I wanted to share very openly about my struggle in putting the event together, as I did throughout the convention itself, because we are not alone. I realized, as I stood on stage for the first time at my very first convention, that it would be easy for me to look out at a room of 100+ people and act like it was no big deal putting it all together. But that is the lie we tell ourselves. That is the lie we perceive about others. I thought that I must have looked so professional up there, lights blaring down on me, as I looked out at the amazing individuals who came out to support the event. But that is the lie, and this is the truth:
We are all scared.
And being scared should not stop us from realizing our greatest potential. It should not stop us from pursuing our greatest dreams. The moment it does is the moment fear takes over and quiets the voice inside that shouts at us to be more. It is that voice, coming from within, that should be listened to, never the voices from outside telling you all of the reasons why you will fail. They are cocky, overloaded, booming voices that speak from a place of hatred and never love.
In the midst of the convention, people started asking if I would be hosting another one next year, and I found myself automatically saying yes. The environment was so encouraging and loving that there was no space for that negative voice to be nurtured, and so I answered as my most loving self. I said yes. And in that moment I realized that I had missed something on my list of reasons why the convention would be a success, no matter what.
Someone would be deeply touched, no matter how many people showed up.
And that person, along with so many attendees, was me.