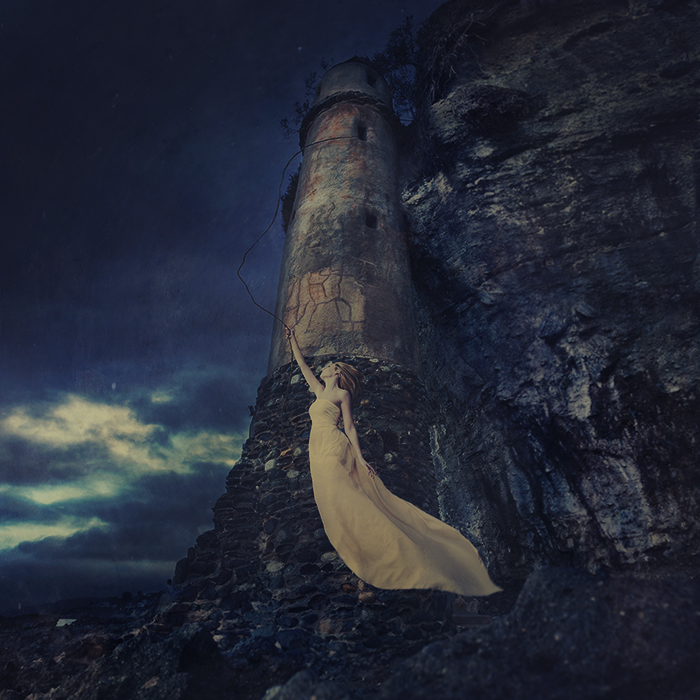 Promoting Passion Video Blog: Shooting with a Bed Sheet
Promoting Passion Video Blog: Shooting with a Bed Sheet
This week on the Promoting Passion video blog I get to explore a much sought after location with one of my favorite models, Jen Brook. We spent an entire weekend shooting while I was hosting a retreat, but when that was all over we still couldn't get enough. So, while driving away from the retreat, we made a B-line over to this location that a couple of my friends helped me locate.
It was stunning, and I had an idea for it a while before I ever got there. However, I didn't know I was going that day, and I ended up having to use whatever I happened to have with me. Unsure of what the angle restrictions would be, I decided to scope things out and then start shooting when the sun went down. On the beach, that always leaves very little time to shoot given that the horizon line is not obstructed by anything; so essentially, once the sun goes down, you only have minutes to get the shot.
There were also many other photographers there shooting everything from fashion to engagement shoots, so the advantage to shooting later was that the moment I pulled my camera out, everyone else was packing theirs in. I had the whole place to myself for a blissful 20 minutes.
After creating the image of the tower, I decided to shoot a sequel…a fairytale gone wrong, in which she ends up on the ground after jumping from the tower. In the first image I had imagined a fairytale character trapped in the tower, so she fashions herself a dress from her bed sheet and uses a rope to jump/fly/float down to the bottom.
It was incredibly inspiring to use props that I happened to have on hand. Rope and a bed sheet were all that I had in the car, so I used what I had to create. The bed sheet truly made the perfect dress for my vision and I was so thrilled that I didn't feel held back in any way by not having expensive props. I hope you enjoy the resulting images!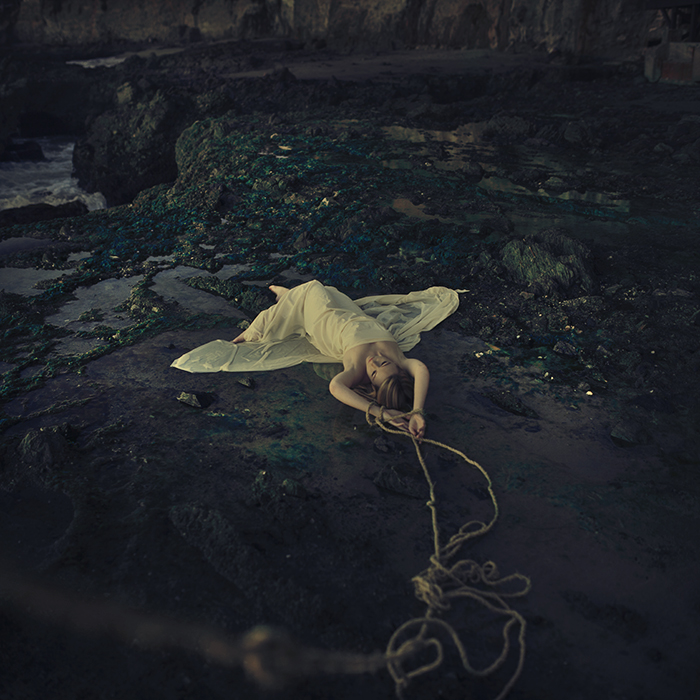 Do you ever shoot with whatever you have laying around? Do you ever challenge yourself to shoot minimally and see what your imagination does? I challenge you!