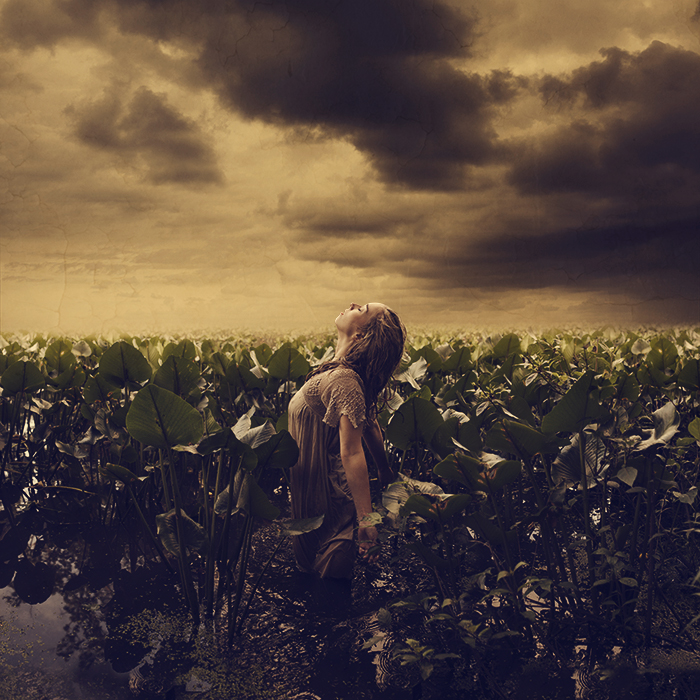 Promoting Passion Week 26: 5 ACTIONS That Actually Make a DIFFERENCE
Promoting Passion Week 26: 5 ACTIONS That Actually Make a DIFFERENCE
It is one thing to talk about being inspired and finding your passion, but it is quite another thing to actually do it. My last Promoting Passion video talked all about having the right mindset and principles to be able to find and execute your passion. But what about getting muddy, right in the thick of it, and actually doing it? What can you do that will make the process easier and will help the result be success?
These are not just ideas, but ACTIONS that have made a big difference in my life: practical things you can do to make change happen instead of wishing for it.
1. Take notifications off of your phone entirely so you can be present.
I was late to the smart phone game, and when I finally got one, I hated it. The constant beeping of this person on Facebook inviting you to an event, or someone emailing, or a little birdie tweeting. I couldn't take it. It wasn't long before I disabled Facebook and Twitter notifications. And then, even when it was just my email, I felt like I was being suffocated.
When I turned them all off, I felt free. Your time is your own, so take it back. Do something powerful with it. Give your full attention to your life, not to the Internet. When I turned off notifications I could be more present in the moment and appreciate my surroundings much more.
Now I'll be the first to say I am probably the worst person on the planet when it comes to communication. I like to be in the moment, and I give my whole self to whomever I am with, and this is not something I apologize for. So when I do sit down to answer emails, I am the same. I put my heart into it, and that has made my life much better. I am now much more opened up to focusing on my passion.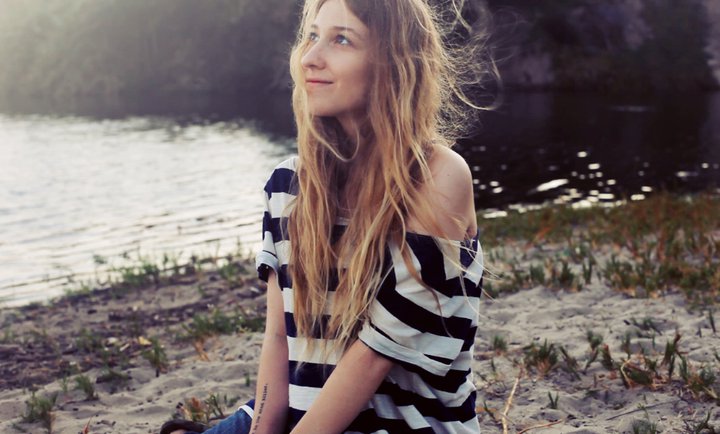 2. Dress the part.
I'm all for wearing pajamas all day long, trust me. I'm doing it right now as I write these words. But getting clothes that match who you want to be can motivate, inspire, and tell everyone else who you are as a person. If you spend everyday, all day, in clothes that do not tell a story of who you are, then that is one visual way that you are misrepresenting yourself. Whenever I put on a dress that looks like a fairytale, I feel so much more alive. I feel like I am ready to show the world who I am.
First impressions are so important, but not just to other people. Impress yourself first thing in the morning and wear something that makes you feel like the person you want to be. Chances are, if you feel like that in many subtle ways, you are more likely to become that person in the future.
3. Tell someone who you are.
Think about what your passion is. Think about all of the things you love doing. If you love to play the guitar, you are a guitar player. If you love to take pictures, you are a photographer. The fastest way to become what you want to be is to own it.
When I started photography I would say that photography was my hobby, and I was always very quick to make that distinction. I wasn't professional, after all. I just took pictures and put them on the internet. I made a dime here and there, but didn't make a living from it. I had no claim to being a photographer. But then I realized something. I was not doing photography for a love of money and I would never be. If I took money out of the equation I would still be doing the same thing for the passion. And so, with that confidence, I decided I was a photographer before I ever made a living at it. And if that living comes to an end, I will still call myself a photographer.
So this is your challenge. Think of what your passion is, and tell someone. 
"I am a photographer."
"I am a _________."
No one is going to say it for you. Once you start saying it, though, you'll be so much closer to becoming who you want to be and pursuing your passion with more depth and conviction.
4. Take advantage of "off" hours.
Think about a time in your day when no one will bother you. It might be before everyone wakes up, after everyone has gone to bed, on a lunch break, or maybe you simply dedicate an hour to yourself once a day. Use that time, and use it well. Create something. Focus on your passion. When I started photography this was paramount for me. I was working a full time job and trying to create a full time career out of photography on the side. I woke up every morning at 5AM. I created for 2 hours until I got ready for work. I edited on my lunch breaks. I posted to social media in the evenings. And that was how I started truly pursuing my passion.
Sometimes life gets in the way. Some people have problems bigger than mine and sometimes time is not something you can create. But for the most part, it is. Cut out that hour of TV and do something creative. Cut out the time you spend hitting the social media sites and do something for your passion.
5. Block social media.
A friend of mine told me about this when she was studying for her law school finals. I was mega impressed. Think about just how much time you waste surfing the internet. Anyone else have FACEBOOK and TWITTER pop up as your most visited sites? I'm guilty too.
But there are websites designed solely to block your Internet usage. One such site is called "Self Control" where you can block certain websites for a certain amount of time, and that blockage cannot be undone under any circumstances. You just have to wait it out. Think about how much more productive we could all be on the computer if we simply didn't have access to the sites that constantly take our time away.
I know this one is hard because it requires a lot of self-control, but then again, so does pursuing your passion. It is one thing to like something, or even love it, but quite another to pursue it with vigor and determination. I believe that self-control is one of the biggest factors in finding success by following your passion.
What steps will you take to follow your passion?
Will you implement any of these options?