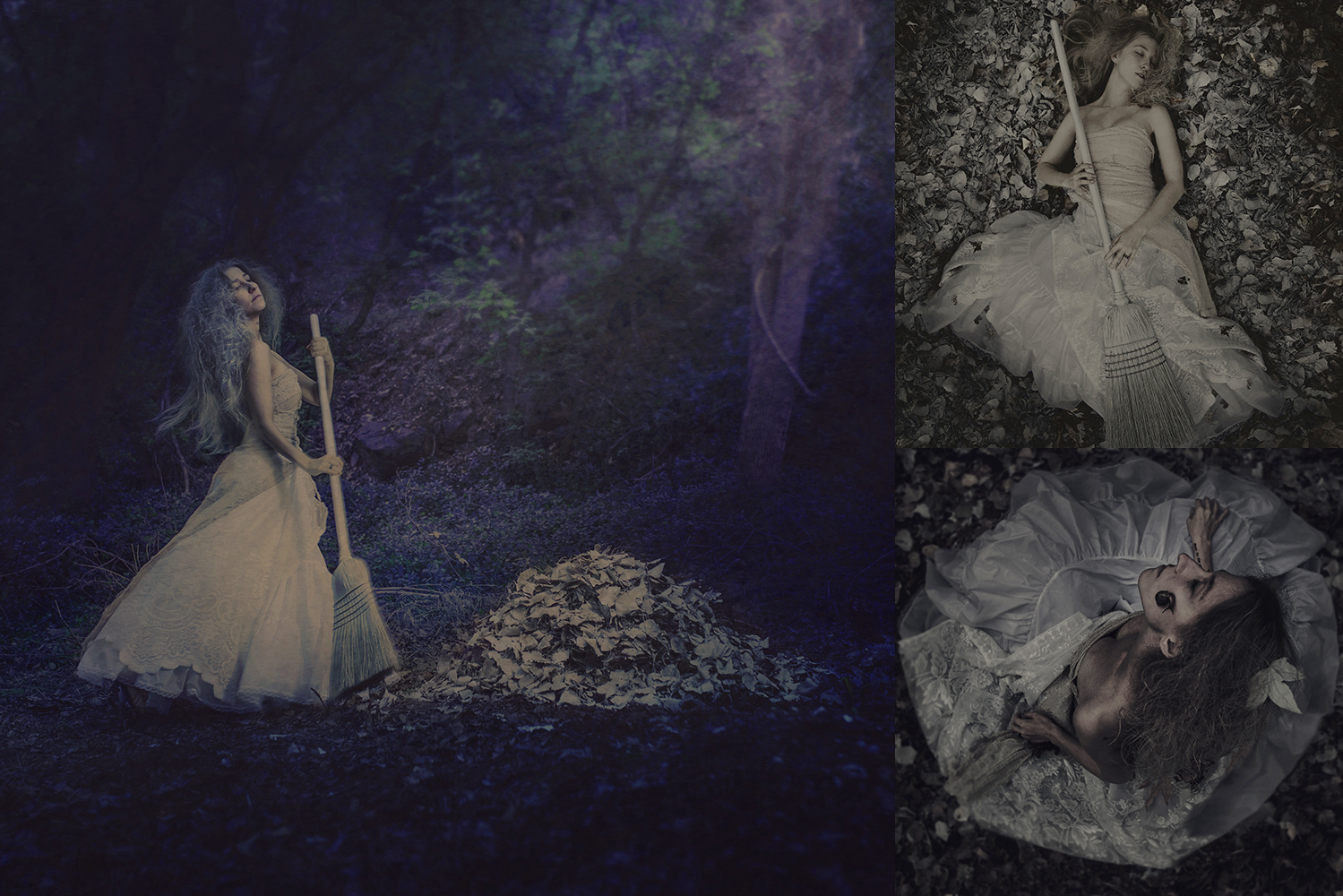 Promoting Passion Week 43: Fun with Failure!
Promoting Passion Week 43: Fun with Failure!
A couple weeks ago I decided that I would face a photographic fear and head into the forest with some lights. I tested them before I left, making sure I understood the basics (how to turn them on) and brought some extras with me, like a sheet, to diffuse the light. When I got to the forest with my friend we began setting lights up, and when it came time to trigger them, nothing happened. For 2 hours. And I was losing light. So I called up some friends and they tried to help, but everything seemed fine. So finally, when I took the batteries out and put them back in, it worked!
I was thrilled…until I saw how the light looked, and realized I didn't have much time to experiment. So I had my friend hold up a sheet in front of the light to diffuse it. I played with distance of light to subject, tried a rim light, and kept playing. As I was shooting I knew I didn't like the pictures, but I thought it worthy of continuing. I recognized, right then and there, that if I stopped, I would get nothing from the shoot. Yet if I kept going, I would teach myself valuable lessons.
I put a lot of effort into doing a lot in camera for this shoot, from spray-painting leaves to making wardrobe out of ace bandage, creepy cloth, and a table cloth. It was an absolute blast, and perhaps even more fun to go out to dinner afterwards looking like that!
My pictures are not images that I'm proud of because I like how they look. Quite the contrary, I very much dislike looking at these images. I would not put them in my portfolio. But they are among the top images I have ever learned from, and just how much I dislike them tells me how much more I have to learn. Humility is a great gift, and I welcome it with each failure I endure.
Share with us an image you feel was a failure, or share a tip that you learned from messing up an image!
Mistakes are successes that we learn best from, after all.