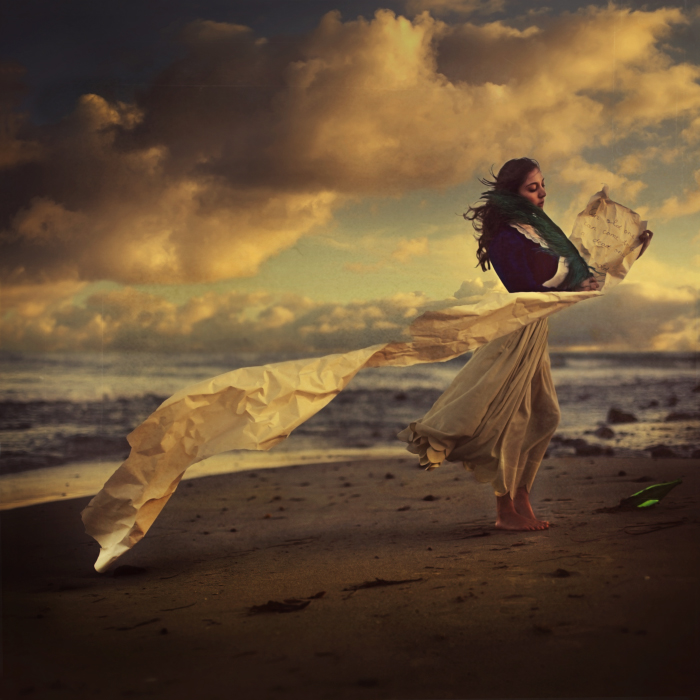 Promoting Passion Week 47: Advice to Yourself
Promoting Passion Week 47: Advice to Yourself
What is one thing we all have in common? Something that binds us together whether we like to admit it or not?
We have all made mistakes. Big mistakes. Small mistakes. Growing-pained mistakes.
And we have all learned from some of those mistakes. That is what creates the human experience. We do, we fail, we learn, we grow, we repeat. That is the way we live. And if you ask me, that is a beautiful way to go about life. To try and to fail is to truly live, instead of never trying at all. In those failures we see ourselves at our truest. We see ourselves upset and angry and exhilarated and full of hope.
I was thinking about all of my mistakes – the moments I cringe at, the moments I'm embarrassed of, and the moments I am proudest of. And all of that culminated in a few thoughts that would have been great to hear from my future self back then. Yet in thinking them, I realized something really important: humans repeat the same mistakes over and over. Perhaps not in the same way, but certainly in the same patterns. And very often, the same advice applies.
So this is my advice to my past self and future self alike. This is the advice that I have stumbled on, both over and around, and that I will carry with me from now on. When I have a problem, I will look to these three pieces of advice to lift me up and move me forward. Because, in truth, despite how complex we are as people, are problems are usually no more than a voice in our heads beating us down.
These are my three biggest mistakes and advice to myself:
1. Caring too much about others.
Most of us are guilty of this at one point or another. We care so much about someone else that we forget to take care of ourselves. We care so much about someone else that we develop lesser thinking of ourselves. We forget that while the world does not spin around us as individuals, our little worlds need to have a center focus. When we put ourselves at the center, we allow ourselves to focus our energy outward and spread it far and wide.
So often we make decisions with someone else's voice ringing in our ear, or we judge ourselves against someone else and their accomplishments. We judge ourselves based on age and talent and number of successes and internet followers when, in reality, all of that is irrelevant.
2. Not caring enough about others.
It might seem strange, then, that my second piece of advice to myself is to care more about others. There are two ways of caring about others. There is the way that, in reality, isn't very caring at all. We compare ourselves, we find reasons to hold them on a pedestal, but in truth, that is not caring – that is admiration. To care for someone is to hold them dear, to show them love, and to respect them. That is what I have learned to be the most important thing in my life. The more love we show others, the more we  receive it in return. It is the most healthy relationship I can think of.
Selflessly show more love to people. Do not expect anything in return. Look at all people as being worthy of kindness and suddenly, without anything changing, the world seems like a better place. Sometimes all we need is to shift our attitude instead of expecting other people to change. If we all did that, if we could all just take care of our own thoughts instead of trying to change other people, think of what a world of good that would do.
3. Getting caught up in what I should be doing.
This goes back to putting too much emphasis on what other people think, or what other people are doing. The result is that we think we should be doing something a certain way, when in fact there is no right way to do anything at all. If I think about the times when I have been most unhappy in my life, it has centered around putting too much emphasis on what I thought I should be doing, rather than what I wanted to do. From seeing other people's accomplishments and wishing they were my own to allowing someone else to define success and then chasing that definition.
In times of stress and times of worry, it is very difficult to focus on what we want to do. We are all too often concerned about deadlines and clients and what others will think, and when those feelings take over we lose sight of what is important. The sad thing is that so many societies are built around those feelings. We are taught to obey our boss and do what is asked of us and dare not to dream anything outside of those guidelines. But the moment we do it is hard to stop, and that is when real change happens.
Today (and for the next 3 days) you can watch me on CreativeLive (for free!) teaching all about image compositing. I hope you'll join me 😀