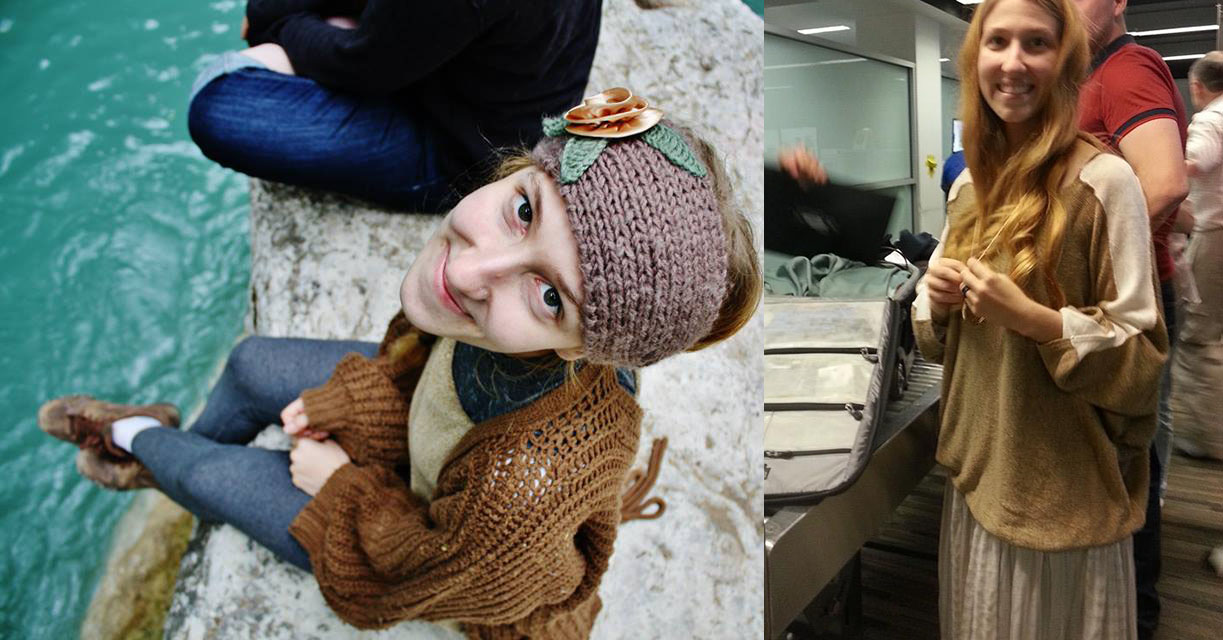 Are You Stinky?
Are You Stinky?
Funny story…
A couple days ago I was in Portland, and I was flying home with my friend and sister. On the flight we got separated, so I sat toward the front of the plane while they sat toward the back. In order for them to sit beside one another, they asked a man if one of them could switch seats, and he obliged. Not only did he oblige, he also made a comment along the lines of how grateful he was didn't have to sit next to me because I look like I smell bad. Apparently he had made note of the three of us in the airport and decided it would be very bad to sit next to me on the airplane.
When my friend and sister got off the plane, they ran to me to tell me this story. "How crazy!" "How funny!" These were the things we laughed about as they told me what had happened. And yet, the more I sat with the story, the more I started thinking about the complete lack of tolerance and kindness that was displayed throughout the occurrence.
I dress a little bit differently, it could be said. That day I was wearing brown boots, a gray baggy skirt, a tan shirt with big sleeves (my favorite!) and a brown sweater with a headband. I layer a lot most days when I travel (and even when I don't…my friends joke that I am slowly disappearing) so that I can fit more in my suitcase and carry the bulk with me, plus I get cold a lot. I had noted that morning that I was looking a little more…bulky…than usual because of how much I had to fit in my suitcase. But that said, I love the way I dress. It might be a little different and I might get frisked at airport security a lot, but it is me.
I can't help but think of that man's snap judgment, that because I dress differently and because I had a lot of layers on that I must be an awful person to sit next to on the plane. My sister and friend both mentioned how he was completely serious, looking very relieved that another situation did not transpire. And yet…
Think of how much we can change people's minds. Think of that incredible ability we all possess to change how people see us, how stereotypes are perceived, and how we treat each other, too. We are all powerful beings. We all have a story inside worth letting out, no matter what our circumstance.
This whole experience makes me want to be so much kinder to strangers I meet. After all, strangers are friends we have yet to make. I believe in my ability to change someone's life just the same as I believe in anyone's ability to do just the same. I believe it is possible because I've seen it happen; I've had my life changed. A stranger can help you see perspective.
I imagine I'll be more aware of how others perceive me, since that is something I have rarely considered before. But instead of changing how I look or covering myself up or revealing more skin, I'm going to be totally, completely me to everyone I encounter. I'm going to say what I want to say, and remember that kindness breeds kindness. The only way we can fully understand love is to give love.
Even if someone doesn't see you for who you really are, or if, by chance, a stranger on an airplane calls you stinky…take it as a challenge to be the better person. Take it as a challenge to show them a side of you they might not have seen immediately. Take it as a challenge to show them love. Show them kindness. Show them change.
So, dear man on the plane, who happens to think I'd be a terrible person to sit next to, if ever our paths cross again… I will be sure to wear an air freshener around my neck so as not to scare you off. I will sit with you and share my story and listen to yours, and prove to you that how a person looks just might be secondary to how a person feels, and certainly what a person deserves. And how a person feels just might be enough to change the world.
With love,
Stinky