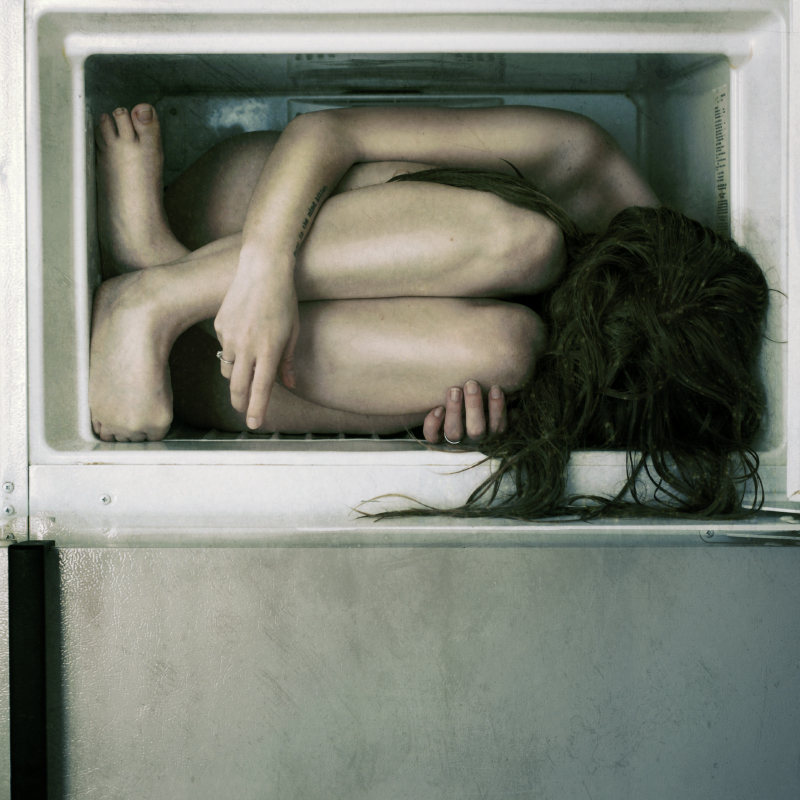 Promoting Passion Week 48: Find Your Compassion
Promoting Passion Week 48: Find Your Compassion
Here in America we are celebrating Thanksgiving this week. It has always been my favorite holiday, not for what it represents but for the kindness it can breed. I can get into any holiday that promotes kindness and generosity. Here at my house we don't technically celebrate Thanksgiving, we celebrate ThanksLIVING.
When I was visiting a vegan restaurant in Phoenix we saw them promoting the idea of a cruelty-free holiday, and have fallen in love with the idea. I have been vegan for 2 1/2 years, and far more than it being a diet, it is a way of life. It is infused in every single decision I make, from how I treat animals to how I treat other people, to how the choices I make impact the world.
Given that this holiday is so much about compassion for me, I wanted to talk about ways that we can incorporate compassion, kindness and generosity into our lives this week.
1. Write a letter to someone you care about.
Gratitude. It reigns as king in a world where happiness is priority and everyone can benefit from a little loving. Send your thanks to someone with the written word. Let them keep those words close. Share your love.
Here is a video all about GRATITUDE and how important it is for HAPPINESS.
2. Sum up the 3 events in your life that are most meaningful to you.
Be grateful for the experiences you've had. Something wonderful can fuel more amazing experiences. Something terrible can change your way of viewing the world. Whatever your experience, focus on them and why they were so meaningful to you. Finding meaning in the past promotes a more meaningful future.
3. Name something you have done for yourself that has been a positive force in your life.
You are the life-force behind the decisions made in your life. Give yourself some credit for making choices and allowing your life to move forward. What is one thing you have done for yourself that was a change for the better?
4. Figure out one way to help a stranger.
Give someone a card. Give someone a hug. Hold a door for someone. Buy the person in front of you in line a drink. There are countless ways to help people, and whether they need it or not is not the question here. The fact is, you never know what a person is going through no matter how well-off they look, so show kindness to someone today.
5. With some extra money you have, buy someone a meal who needs it.
Especially around the holidays it is easy to see a separation between those who have and those who have not. Buy a meal for someone in need, or donate to your local food bank. It can make a huge difference in someone's life.
6. Find an artist online and show them you appreciate their work.
Find a way to support an artist you love by giving them some kindness online. Heck, find anyone you think might need a few words of encouragement – someone who you think is doing something great – and share your kindness.
7. Buy a card for someone you love and mail it.
What is better than getting a card from someone and being reminded that someone is thinking of you? I love getting cards in the mail, though it happens very infrequently. Spend the $5 and mail a card, or make a card and send it out…it can cheer someone right up who just might need it.
8. Next time you find something frivolous that you want for yourself, use the exact amount it costs to buy something for someone else.
See a lamp you want, or a dress, or a sweater, or a hat…look at the amount, write it down, and use that amount you felt you could spare for yourself on someone else. It feels amazing.
9. Find someone you've lost touch with and let them know you're thinking of them.
We all have friends we've lost track of over the years. Take a moment to contact one of them and let them know that you still think of them and wish them well.
I am a passionate vegan, and I do my best not to talk too much about it on my blog. Why? Fear of people getting annoyed, I suppose. But what is so much more important to me is that we try our best to promote gentle and kind actions toward all living creatures and our environment. So this year, when you're thinking about a big Thanksgiving dinner, I sincerely hope you'll consider adopting a turkey instead of eating one. They are amazing creatures who deserve our love and compassion.
At Farm Sanctuary, you can adopt a turkey by spending $30 – the average amount a family would pay for a turkey for their meal. That money goes to the farm to continue the welfare of these animals. Instead of having turkey, which I know is a beloved family tradition, try out a field roast or an alternate form of meat. It will be entertaining, if nothing else. Or try a new centerpiece from whole foods – it could surprise you!
11. Check out the "Giving Back" page of my blog for ideas of how to donate your time to charities in need.
 
Did you know that the number one thing that can effect happiness is how grateful you are?
Gratitude, kindness, generosity, compassion…these are the things that give us a sense of fulfillment. These are the acts of service that truly make a difference in how we feel inside as well as how others feel as a result. The more we promote our passion, the more we can promote the passion of others. The more we love ourselves, the more we can love other people.
Everything begins within. The most radiant form of kindness starts inside and expands outward. Find your empathy today. Find your compassion. Be kind. Love wholly. Be present.
Happy ThanksLIVING, everyone. Thank you for being part of my passion and for sharing yours with the world.
Will you be putting any of these suggestions into action? Or do you have another idea of something kind to do?
Share how you plan on spreading the kindness in the comments, and I will randomly select one person to receive a costume from my collection.