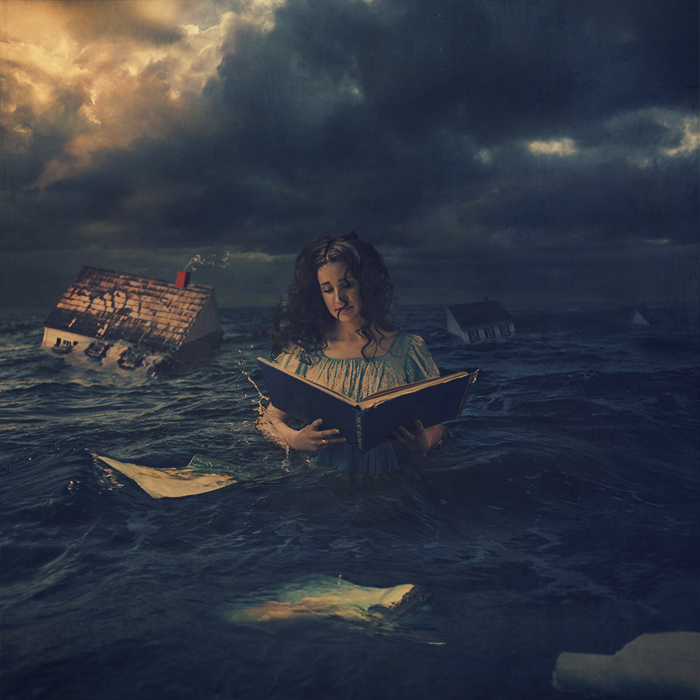 Promoting Passion Week 49: Overcoming Anxiety
Promoting Passion Week 49: Overcoming Anxiety
15 years ago. I was going into middle school. I wanted to throw up every single morning.
10 years ago. I was picking out colleges. I intentionally looked at schools that had private housing so I didn't have to room with someone.
5 years ago. I was just about to start my business and decided not to deal with clients for fear of puking all over them.
Today. Still feel a little queasy, but doing much better. Let's talk about why.
I have long suffered from anxiety. It has been a constant in my life for as long as I can remember. When I was in college I took anti-anxiety medication, but didn't feel it was bad enough to warrant that. Instead, I took two major steps to fixing that part of my life. One was to remove myself from situations that made me feel uncomfortable and that I felt opposed to. I did not simply remove myself from situations that I was scared to be in, but instead from situations that did not enrich my life. For example, I don't go to parties. Never have, never will. And that is a decision that makes my life better.
Another way that I dealt with anxiety was to begin telling myself that no one cares about me…in the best way possible! It is easy to become self-absorbed and think that everyone is judging us, when in reality, that is rarely the case, especially from strangers (at least in a meaningful way).
I began teaching workshops 4 years ago. About three years ago I was asked to do my first speaking gig. It was at After Dark photo convention. This last year I've been to a number of different conferences and schools to give lectures. And next year, my focus will be on motivational speaking for schools and businesses. So the big questions is…WHY!? Why would I do that when I'm scared to death of social situations.
The answer is twofold. One reason is because I wanted to push myself. The other is because I believe everyone has a story to tell. If I didn't tell mine, I would be quite the hypocrite. And I would also be holding my desire back to teach others.
It isn't the lectures that scare me, or the stages, or the crowds so much as it is the personal interaction just before the lecture begins. There is an in-between moment when you aren't quite saying what needs to be said, going through a PowerPoint presentation, but instead you are just YOU, vulnerable and in front of everyone. This is the same feeling I get when talking with people I just met, at a party, or anywhere, really! It is the human connection, and I'm just plain bad at it.
These are the lessons I've learned in those 15 minute "in-between" times, after I come out from hiding in a bathroom stall and before I begin giving a lecture:
1. No one cares about you.
I know I've talked about this before, but I can't stress the importance of it enough. In the most inspiring way possible, remember that it is highly unlikely that anyone's opinion of you will guide your life more than your own.
2. What you look like is half of how someone will judge you…so OWN it!
Be proud of who you are and what you look like. Usually accepting your own style is the best way to get others to do the same.
3. Look the way you want to feel (hair, makeup, clothes).
Think about what clothes make you feel most YOU and wear them! Dress how you want to dress, present yourself how you feel, and you will immediately come off as more confident for it.
4. Get others involved (ask questions!).
One of the best ways to deal with anxiety in a social gathering is to put the pressure on someone else. Ask them questions, but not just any old question. Ask questions that require more than a yes or no answer. This is very helpful for me when starting conversations with people.
5. Share your life! Even if you don't think it's interesting, someone else might.
Everyone has something interesting going on in their life. I try to pick something out that is positive and halfway engaging to share should the occasion arise.
6. Understand your quirks, and werk 'em!
Be who you are, completely, and then don't be afraid to show that to people. I try to be myself, even when it means saying weird things, running around barefoot, or making stupid jokes.
7. Create a safe space for yourself after you're finished.
I am the kind of person who needs a space to recharge. I'm very much the introvert, so I always need a place to retreat to after a big social engagement so that I can decompress.
I thought it was appropriate to put a picture from my recent CreativeLive class in this post, since that is one of the biggest ways I have personally overcome anxiety. There is nothing quite like having cameras pointed in your face and talking for 18 hours!
I'll be posting a blog later in the week about how this image was made.