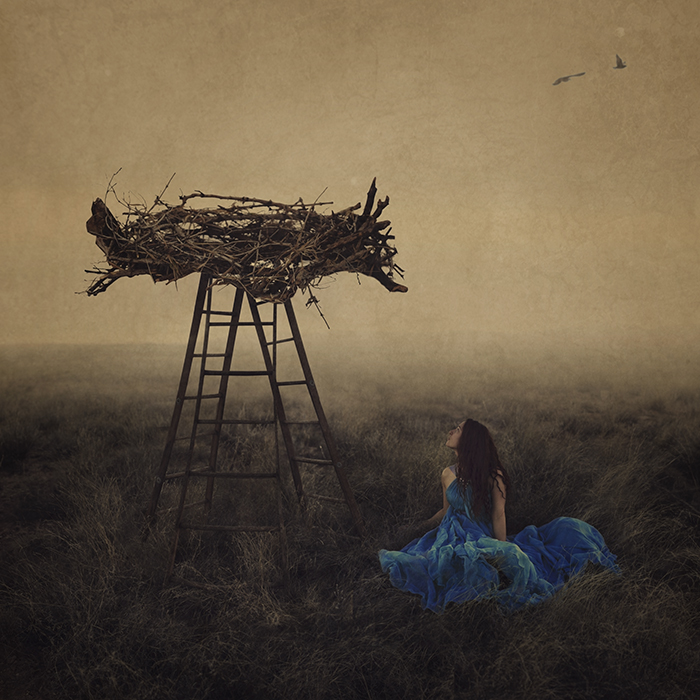 Promoting Passion Week 58: Start to Finish
Promoting Passion Week 58: Start to Finish
Getting to know your process is so key in understand how and why you create. After all, the finished picture is a representation of all the time and energy you put into creating it. It stands for more than the finished concept; it stands for your process. For me, a lot of great images are ones where the process is not wholly apparent, where you look and wonder how they achieved a certain look. Whether it is a Gregory Crewdson piece that has me wondering about the set that must have been built, or Jamie Baldridge image that has me wondering what is real and what is not, the process often plays a question in the final image.
In my personal journey of discovering how I like to create, I formed habits and practices that not only allow me to achieve certain looks, but more importantly dictate how happy I am going to be shooting something. If I can be in nature, I am having a good day! So when I create, I love to be in nature, shooting as much as possible on location. I love having all of the details written out beforehand so that when I create, I know exactly what needs to happen. I would say, with some confidence, that patience is not my strongest virtue. So to be able to go on location and shoot what is needed, efficiently, is a great joy to me.
I have 3 more images from this shoot that I am currently editing, but wanted to share with you, start to finish, how this image was created. It is part of a larger series that I'm still shooting this week, but it is a good representation of the intentions of the series as well as technically how they will be put together. This video explains it all.
I'd love to hear from you about a couple of things! First, what is your typical process like? Do you have a must-not-skip step? Or something that makes your process unique? And are you working on a series, or perhaps brainstorming one now? I look forward to being inspired by you!
Model: Kyna Lian
Assistant: Kelly McGrady
Music by Cyra Morgan "Hummingbird", licensed from SongFreedom.