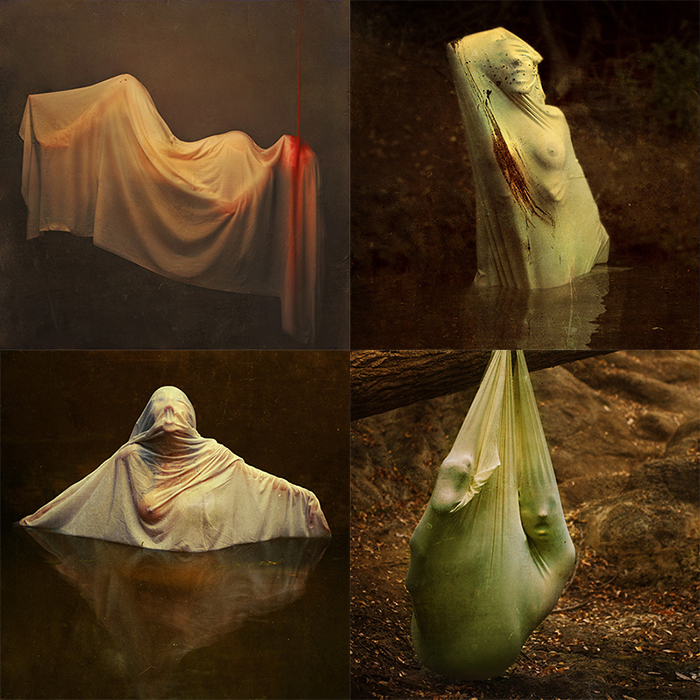 Promoting Passion Week 59: Let's Deal With Criticism
Promoting Passion Week 59: Let's Deal With Criticism
I received an email not long ago and wanted to elaborate on my answer here, because I feel certain that someone else is facing a similar problem. I know I have and will again. Here is what some of the email said:
"I was told the other day that I should start to produce some other art: being aware of not getting to comfortable with my style, that I am always doing dark stuff and should do something else. I would assume that you have faced a similar comment in your career and was wondering if you could share you're opinion on this question – either in a future blog post or here."
I included these pictures specifically because they all elicited heavy criticism when I published them. Some people felt they were inappropriate for young people to view, while others felt they showed lack of taste and poor judgment. Whatever the reason, those opinions were valid and heartfelt. At the end of the day it didn't change my opinion of the images, but instead, over time, has added to the art pieces. I now see them as bringing about a strong emotional response, possibly resulting from a personal unsettling that they created within those who felt the need to write. For me, the art is heightened because of the social response.
That email got me thinking about criticism, but specifically how frequently people seem to tell artists what to do with their work. I really like the relationship between artist and public, if we could call it that, which social media provides. I welcome all feedback – good or bad – and try to learn how to receive it with grace. However, I've only gotten to that point by being able to understand a few things about myself and my creative process.
1. Understand what YOU like about your art. Be able to define that for yourself, be it in a string of words or in an artist statement.
2. Understand WHY you are creating art you are creating.
3. Understand that for each opinion, there is an opposite opinion. Listen to your own.
4. Growth is a natural part of the human experience. We grow and change as we feel the need. If you are holding yourself back out of fear, you know it. Change it. If you are truly happy with your work, keep going. Happiness is key.
5. For each friend lost, a potential is gained. The same is true of internet followers. Do not let your art be dictated by the opinions of others.
6. What is the goal of your art for yourself, and what experience do you want to give to others? My goal personally is to create worlds I wish I could live in. If I feel that way when I picture is completed, I have succeeded. My goal is to get others to question something about the world or themselves by seeing something different to everyday life. I do not get to decide if I have succeeded on that front.
7. Art is interactive. If you are sharing your art, you are inviting opinions. Let them come. Others interacting with your art create something even more special.
Have you ever faced a problem with criticism?
How do you deal with criticism?
Thank you Gabriel Isak for the email and for creating such incredibly beautiful art!
Model (top right): Olivia Clemens
Model (bottom left): Kate Berman