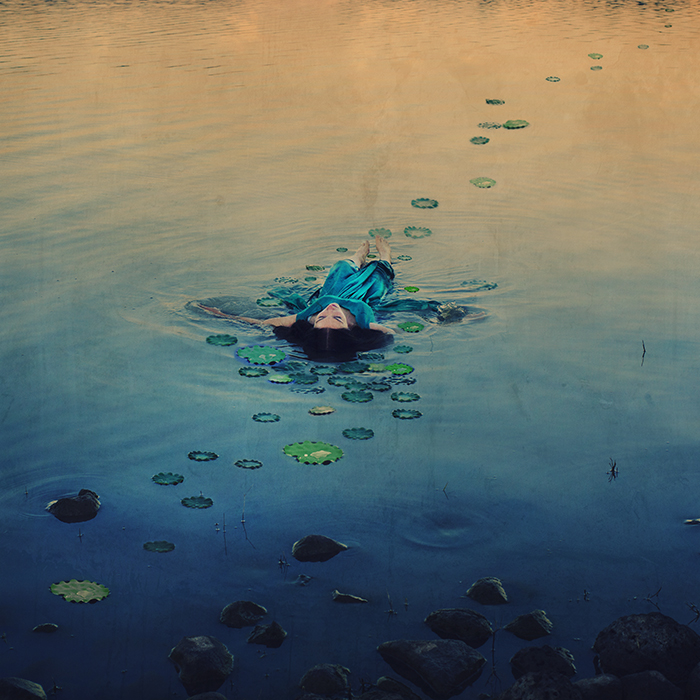 Promoting Passion Week 67: Passion Plunge
Promoting Passion Week 67: Passion Plunge
I awoke at 4:50am to prepare for the morning ahead. I was finally warm in my sleeping bag inside my little tent, but it was time to move. The first blue morning light was creeping in, though it was still dark enough that my eyes needed to adjust to be able to pack up my campsite. Within ten minutes we were ready to hit the road, and so we began driving to the lake that I had picked out the day before.
"I'm going to jump in there," I told myself.
The day before these things always seem like a grand idea, the type that happens in movies but rarely in our real lives. A fantastic gesture, a willingness to take hold of your own destiny. Movie characters amaze us in this way. We strive to be more like them, but rarely do we go through with it.
On the drive to the lake I saw the temperature in the car: 32 degrees F. It was a cold morning. Frost covered the clovers in the fields and crusted on our windshield, but nonetheless we drove on, heat swarming the car, until we reached the lake about 15 minutes later.
I wondered why I was doing this. I wondered if it was really worth it. I wondered why I ever put my self through these situations. Yet still, I set up my camera, put a beautiful dress on, and steadied my breathing. I didn't want to jump in that water. I had no desire in that moment to do it. And that is precisely why I knew I had to.
And so I jumped…or rather, waddled awkwardly across the rocks that stood in my way at the shoreline. And when I got to where I wanted to take a picture, I sat down in the water, splashing my way in, and took a deep breath before laying my head back. I was only in that freezing water for a minute, or maybe even less. It was almost too much. It tested me. It pushed my limits. And then I was out, getting back to dry land as fast as I could, the first rays of sun just barely kissing the mountain peak in the distance.
Even after we drove away and left the lake behind us my toes were still burning from the cold, and I thought, at first, that I didn't enjoy the experience. I don't like jumping in cold water. But then again, that was never the point. The point was not to enjoy myself or to feel good or to buy into another guilty pleasure. The point was to create an adventure, to push myself, and to do something that I would remember. All of those things happened. And in doing so, my definition of who I am as a person expanded. Suddenly I was who I had been, and now I was more, too.
If I had slept in that morning, not gone camping the night before, and waded blindly through my morning routine, would I have been fundamentally changed? Probably not. But now, because I created an adventure, I wrote new lines in the story of my life that are worth reading. And I am a better person for it.
I challenge you to go jump in some water – any time of day, any body of water – be as creative as you like. Video tape yourself and share that video with me, and if I receive 50 video submissions I will donate $100 to one of the charities listed on this site in the Giving Back section.
Use the hashtag #PassionPlunge.