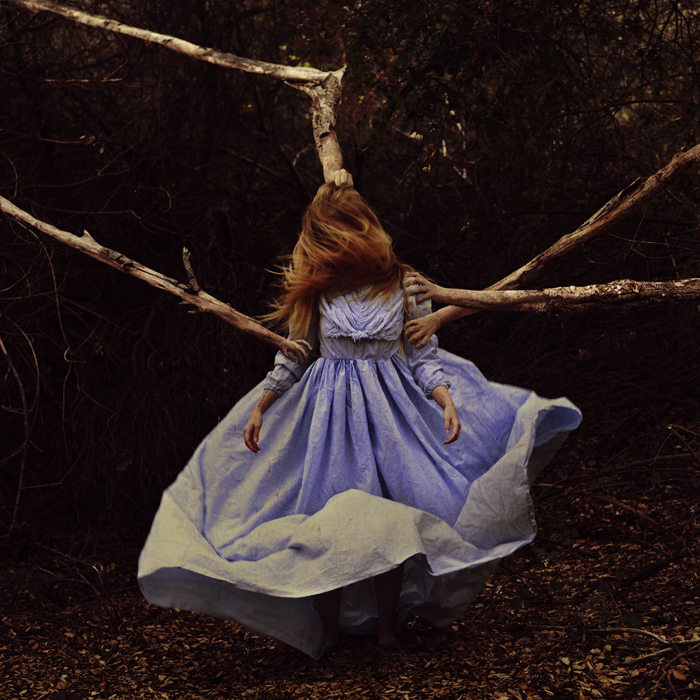 When I started out in photography I couldn't understand why there were "industry models" and otherwise, how there could be a separation between "beautiful people" and not.
I didn't understand why we had to perpetuate that stereotype of a certain kind of beauty and why so many didn't speak up when it came to sharing their own uniqueness.
When I started taking self-portraits I lied to myself and said that I only made arms skinnier for a more streamlined look, because the image would be stronger if the lines were straighter.
When I began erasing the pimples from my back and face I said it was for a smoother finish, because pictures look better without all that clutter.
What starts as a few spots can turn into an airbrushed disease and we start looking at certain pictures and thinking, wow, I look pretty good there.
And then the pictures come out of the camera and we started to wonder who the real me is, the one I put online or the one I see in the mirror, and we wonder if that matters.
And when I realized that time would pass and I would age and I would only have false advertisements to look back on, how would that make me feel? My aged face and withered body reminiscing of a time when I looked so much better.
When in reality I never did look that good, or, if we're speaking truthfully, "that good" is just a myth. There is no good or bad that we can capture with a camera, or Photoshop into pure perfection.
There is only the truth that we spread through the world, hoping that someone will notice the beauty that we all possess. And so we edit and tuck and nip and cover until we think we've achieved the best us we can.
And when someone says "you look beautiful" you're not sure if you should believe them but you do, and you hide from the responsibility that we all have not just as artists but as people, as free thinkers who are powerful enough to change what beauty is.
Beauty is not a lack of wrinkles or clean and clear face, nor is it the long legged beauty you marvel at in your college class, or the beautiful golden hair that catches your eye on the sidewalk.
That perfection of beauty cannot be captured with a camera but is instead painted from within.
Every single day, we pass by beauty and don't even realize it. We walk next to beautiful people, amazing individuals, who shine brighter than anyone who puts emphasis on the physical or the vapid or the shallow.
We stand next to people who could change the world, and who do change the world. We walk by people who have no idea how beautiful they are or the incredible self-worth they possess.
We find ourselves marveling at the wrong things, wondering why our visions of ourselves don't match the real versions of ourselves.
We can change that indefinitely. We are powerful beyond measure. We are built to change our world. We are as beautiful as we believe we are. No exceptions, no limits, no boundaries.
Do not hide from your beauty. Do not let someone take it from you. Do not change yourself to become someone else's ideal. Do not take a vow of silence about what matters most because you are a piece of art, and you should be seen by the world.