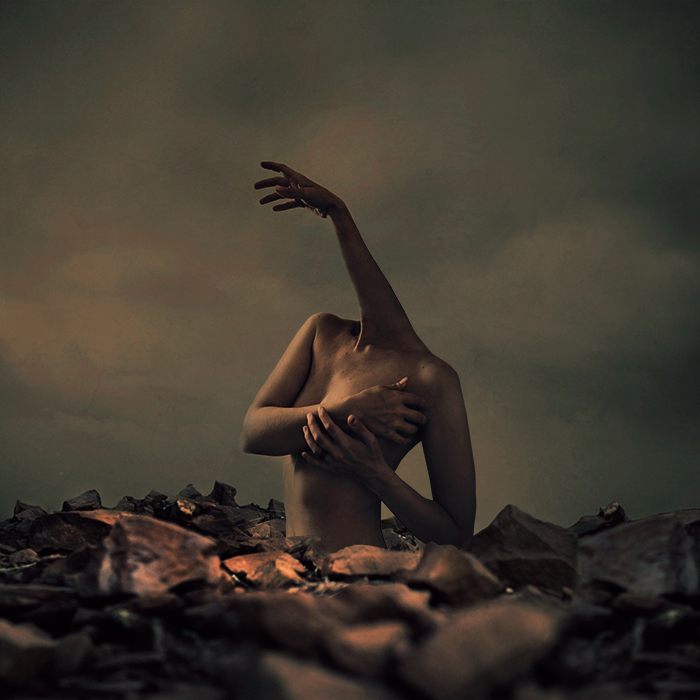 The Third Hand
The Third Hand
Let's have an honest talk about why we create. The real insides of what it takes to do what we do, why we do it, and why we keep doing it. Creating isn't always easy. It can be motivating, inspiring, and downright amazing. But that doesn't make it easy. Every artist will go through a period of questioning: Am I good enough? Do I deserve to do this? Will anyone care? And finally, the biggest question of all: WHY? That is the heart of it all.
When an artist skips the question of WHY, it becomes difficult to answer any of the other questions. For at the heart of our journey is why we are walking, and when one no longer knows why they are walking, they tend to stop. Such is the reality of creating art. We walk and walk and walk, fueled on by passion and in turn, inspire ourselves. But when we forget why we create in the first place, the rest falls apart, too.
I recently took a journey through my portfolio, from day one until now. I like to do this a few times a year to keep myself on track, show myself the progress I've made, and equally to show myself how far I still have to go (eternity). While I was going through my works I remembered, suddenly and happily, why I create. It isn't to hear other people's reactions. It isn't to hear a shutter click or to have fun frolicking in the woods. Those also come after the real reason why I create.
I create to find beauty in darkness, to shed light on the life of death; to pursue my own vision of the world and project that, as strange as it may be. I am in love with creating because I am in love with my imagination. I care so little about cameras and lights and technology, but I care infinitely for my ability to astound myself.
We all have the opportunity to be amazed by what we do. It doesn't have to be the finished product that we love, or even the process of doing it. For me, it is the simplicity of being able to create. It is knowing that I have the power to express myself, change myself, and grow. It is knowing I have the power to, possibly, do the same for someone else. I have a voice and a message and a way of relaying that message to the world.
My art is an extension of myself, a third hand that serves my thoughts and dreams to the world. It is dark and I happily use the word creepy, yet it can also be whimsical and sad and surreal. These words do not define the process, simply the end result. What we are is more than what everyone sees when the process is complete.
We are amazingly powerful.