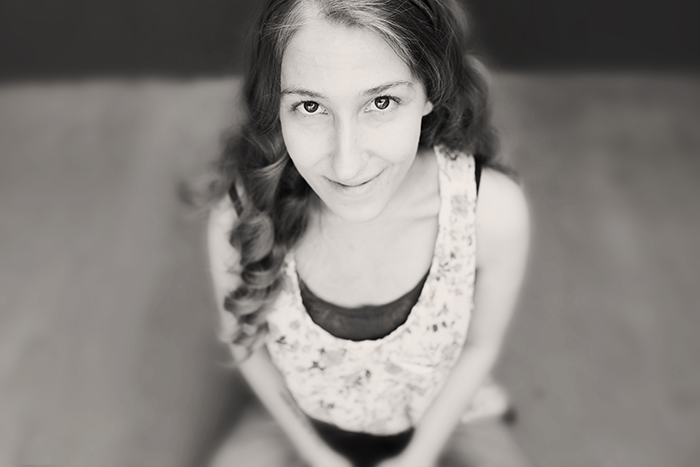 The Golden Rules of the Internet
The Golden Rules of the Internet
The other week I met someone who told me that they wish their life was as perfect as mine. Now let me break down my reaction for you. First I laughed. Then I realized it was more of a serious situation, so I looked confused. Then I blushed. Then I asked what in the world that person was talking about.
She explained that she reads my tweets sometimes or sees my updates on Facebook and assumed that I live an awesome life because I seem so happy. I was very flattered by this, but it is also precisely why I laughed and looked confused. I am happy, but I didn't think that made me abnormal. Talk to anyone who you think lives an amazing life, and they'll probably have the same reaction. I do love my life. INFINITELY. But the internet can really skew perception.
We have a tendency to only share the good things online. The happy, the proud, the great. And those things we are less proud of get left out…like how yesterday I accidentally shut a door on an elderly woman. That was very bad. I felt very bad. I apologized profusely. We're good now.
But in truth, following anyone on the internet can be a bit daunting. There is so much self-praise and self-promotion that it is easy to look at someone else's life and think that they have it all, when really most of us are on a pretty level playing field in the grand scheme of things. We all have truimphs and fears and doubts and successes, but what we share of ourselves becomes how other people know us. So if we don't share everything, we are misrepresenting who we truly are.
It isn't natural to share about how scared we are that we won't have enough money to survive. Or how difficult is to support a family while trying to make art. Or how afraid we are that someone won't like what we post. Or how we obsessively watch our Facebook likes, always trying to get to the next meaningless milestone.
I don't post anything negative on the internet because I don't want to be a negative person. So if I think something bad, I mentally scold myself and try again. I don't put that out there into the world. The internet could definitely use a little less bad mojo.
I try to be sincere, as sincere as I possibly can. And that is, I believe, the key to the internet..or at least using it meaningfully. To be your best self. To share yourself uniquely and individually. To represent who you are truthfully. And to give passionately.
These are my internet rules that I live by:
1. When you ask a question, want to hear the answer.
2. When someone says hello, try to say hello back. 
3. If you write something on the internet, make sure it is your honest opinion said in the kindest way possible.
4. When you are sharing, remember that the world does not revolve around you. Invite others into your world. Coexist.
5. Remember to cherish anyone who interacts with you. 
6. Do not let numbers interfere with personal experiences. One "like" or 500, be grateful for each individual.
7. Give yourself as sincerely as you would like others to.
8. Help others. Elevating one person can lift many.
9. Share your failures. We all fail. Embrace it.
10. There is no need to brag about success. Let it come and let it flow naturally, but never boast.
Do you have any rules for yourself when it comes to your online persona?
My life is happy, but no ones life is perfect; if it were, there would be nothing more to strive for. So take pride in the fact that we're all a little messed up – we fail, do stupid things, we worry and we feel heartache. And all of this makes up the human experience, which I think we should share freely when our hearts grow too big and need to spill into the expansive land called the internet.
Be the best version of yourself, and everyone will have a better vision of you.