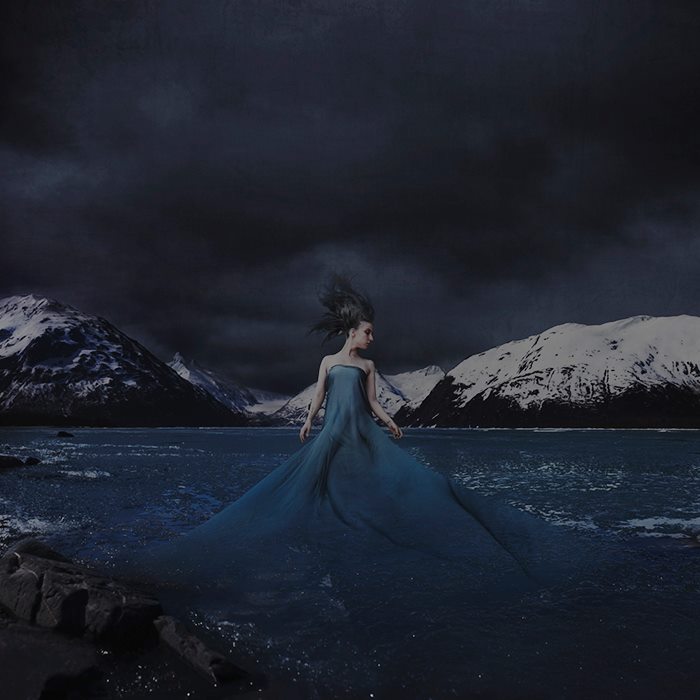 A Dream Shoot in Alaska
A Dream Shoot in Alaska
Years before I got married I talked to my love and we agreed we would someday go to Alaska. We thought it would be magical – walking on a glacier, feeling the intense cold and seeing the beauty all around us. It would be something different, not too far away, and it seemed doable in our 17-year-old minds. When we were planning our wedding we hoped we could go on a honeymoon there, but being young and in college, funds were tight and we couldn't make it happen.
Fast forward to the end of last year, almost 9 years since we first talked about going to Alaska, and I was reading an email from an amazing man who wanted me to come out and do a workshop for his photo group. I squealed and thought, "This is it. I'm going to Alaska!" That man was Mitch Kitter of Propaganda AK and I absolutely adored spending time with him and the people he cares about. (Especially check out their Love is Love project if you haven't seen it – incredible.)
We had to wait another half a year before we could go, and even then, I nearly messed up our whole trip. I accidentally booked our dream vacation completely WRONG by putting the incorrect dates in for our flights, which left us with only one day to explore Alaska. So we decided to make the most of our (almost) dream vacation and have the best day of our lives while we were there.
I flew into Anchorage at 2AM and left my hotel at 7AM to teach my workshop. It was an amazing day. I felt like such a nut, going up to everyone at random points in the day and exclaiming how happy I was. The attendees giggled back at me and asked why I wasn't tired and how I could possibly have so much energy. It was the energy of Alaska, pulling me for the last 10 years, and I wanted to enjoy every minute of it.
The next day I went exploring. And the funny thing is, we didn't really do anything. At least, not tourist-wise. We didn't really spend money or know where we were going. We just drove, and hoped we would find adventure. We sure did.
We walked to a glacier, through a mossy fairytale forest and put our hands in a freezing cold, bright blue river. We used a fallen tree as a natural trampoline until we couldn't laugh anymore. We skipped stones in the water. We visited an animal sanctuary. We collected fish teeth from all of the skeletons we saw. And we were as happy as anyone could ever be.
We had unusually good weather. It was 75 degrees when we were exploring, so we found ourselves wading through melting snow and stripping off our layers. And when it came time for the photographer in me to emerge, I wasn't sure what to do. Bright blue skies filled the world and the sun directed itself harshly on every mountain, rock and river. I wasn't going to shoot, until I realized that even though the light was harsh and the sky was blue, I could still shoot the scene and make it look different later.
Because everything was so flat (the mountains had light hitting evenly, the water, the rocks, etc…) it didn't look like the light was directional and harsh. So, when I got the images into Photoshop, I dulled down the highlights while pulling up the blacks to create a more overcast sky effect. Pair that with some storm clouds and shadows, and it looked to me like I was getting somewhere. I photographed myself separately in the shade so that the light would be even on me, and shot my hair against a white sky for easy blending. And then, I photographed the fabric to go along with my theme.
I wanted to rule the land that I was standing on. And so I made my hair gray and stormy like the sky, my skin white like the snowy mountains, and my dress blue like the water. All blended together and I felt as though I was looking at Mother Nature herself, albeit far more dark than I usually envision her.
In many ways, this picture was 10 years in the making. Even though I wanted to travel to Alaska before I was a photographer, the image represents exactly what I had hoped to see. And even though I got the most beautiful sunny day, I can look at this picture and imagine the Alaska I had in my dreams. And maybe, over time, I'll look at this picture and think that was how it really was. After all, imagination is just as powerful as reality.