UK Artist Retreat!
UK Artist Retreat!
My biggest passions in life are finding inspiration and sharing that inspiration with others. It was my desire for more personal connections and a love for that intangible creative buzz that pushed me into hosting retreats, and it has been the most creatively satisfying thing I have endeavored to complete.
This retreat that I'm hosting in the UK is a unique creative experience. Focused on art photography, yet designed to allow all attendees to find, cultivate, and pursue their own creative voice, this retreat is 3+ days of hands on learning, sharing, giving, and adventure.
The UK retreat is the longest I've hosted, running from the evening of August 7th to the morning of August 11th. From shooting at ruins to photographing on a lake, in boats, in a forest, on rolling hills, and even inside our giant studio space, we will have the opportunity to shoot in many different inspiring situations.
The premise is simple: We all live under one roof for the days of the retreat. The price ($2,450) includes your lodging, all meals, and helps to cover model fees and location rental. Once you arrive at the house, you have absolutely nothing to worry about. That's what we've been planning behind the scenes, and our hope is that you show up, relax, get creative and have fun.
We will discuss many different topics like…
Inspiration & Fear
Business & Goal Setting
Editing & Image Compositing
Creative Shooting & Set Design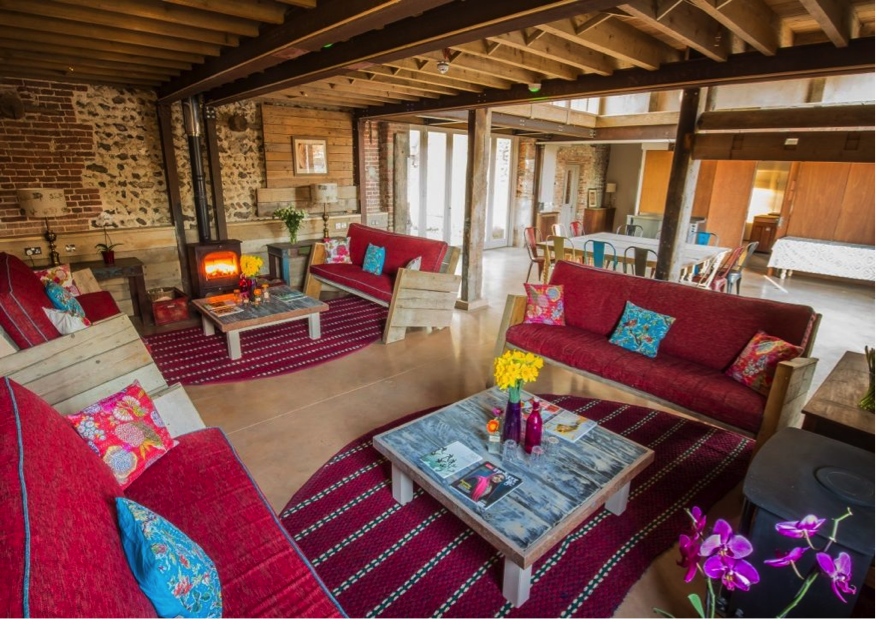 We will focus on creating a small series while we are together. One afternoon is dedicated to practice shooting. The next day we edit and talk business. And the final full day is dedicated to 1-1 meetings as well as shooting at all of our inspiring locations. With 5-7 models available each person can grab their model of choice and run with it. The retreat is capped at 12 participants for an intimate gathering.
We'll be eating healthy meals, staying at an amazing "green" facility that caters to retreats in a small town in Norfolk, UK, and enjoying activities outside of photography like a bonfire, t-shirt making, and movie-watching.
The great thing about a retreat is that while I've got our days jam-packed with activities, we can adjust as we go and work on the fly…so if you're feeling inspired, you can run out and shoot with our resident model (the amazing Jen Brook, who will be living with us for your shooting pleasure…any whim or fancy, she's your girl!).
I hope that you can join me on this retreat!
—
These two U.S. workshops are the last traditional workshops I will be doing for some time: Bordentown, NJ & Phoenix, AZ.