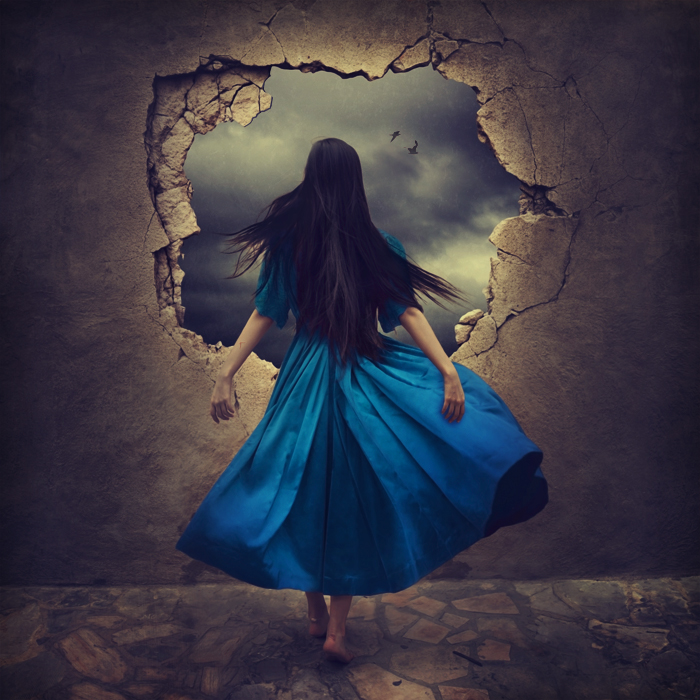 We Are Infinite
We Are Infinite
In so many ways I am torn in two pieces. I am me, and I am her. I am happy and light and inspired and passionate. I am dark and whimsical and thoughtful of the stories in my imagination. Everyone has more than one side that we show, and I separate the two in my mind very easily. I am inspired to create photographs. I create dark works, and yet I am happy. I am obsessed with how to find beauty in darkness, yet I am consumed with finding my passion and light.
I don't think that the things we do and the people we are have to be wholly connected. Once you give yourself permission to be any number of people while staying true to your core, you become comfortable in your many skins. We are all chameleons, shape-shifters and skin-shedders. We take on new personas as we grow into the world. As we accept ourselves, we become ourselves.
It is easy to get caught up in thinking that there is one person we are supposed to be, yet with all the possibility in the world I think it is narrow-minded to constantly try to fit into one version of yourself. We are infinite. We change into the person we want to be everyday. Each new moment is an opportunity to recognize who you want to be and to be that person.
I was thinking of all these things when I created this image. For me, it is an image of desire. It is an image of the future and the past and the present colliding. I photographed this in Dubai, in an old street with cobblestone and aged concrete. I photographed a young woman, beautiful and carefree. I photographed the ever-changing sky moving past us. And those three elements came together to represent past, present and future. One cannot easily exist without the other in a meaningful way.
We are so many people wrapped into one. The ways that we express those different personas are as varied as the personalities that inhabit our bodies. It is okay to be many in one. It is okay to accept what makes us different. I can say with confidence and pleasure that I am not the same person I used to be. Who I am now is evolving, and who I will be is exciting. We have the power to be whoever we want to be. We have the power to create the art that represents us. We have the power, always.