White Wall Wednesday: Episode 5
White Wall Wednesday: Episode 5
Oh my friends, what a week since the last White Wall Wednesday! I was a little under the weather over the weekend, did some amazing hiking, had my 8 year anniversary, and totally forgot that I wasn't ahead of the game with filming these weekly videos! So last night, at about 6:30pm, with 20 minutes of light to spare, I swooped up my equipment and ran (dress ripping as I tripped over myself) to my bedroom to shoot. I was in a literal sweat when I finished, I was moving so fast.
But alas, it has been produced! Apologies for some out of focus and poor quality of video, the light was basically non-existent. I love moments like that though, it was funny and entertaining to be sure.
This week I decided I'd do something slightly different – instead of shooting on a white wall, I'd take the concept of White Wall Wednesday (shooting with the most basic and boring spaces) and shoot from above, thus looking down at the subject. I utilized my boring bedroom carpet as my backdrop, but composited myself into a new background so that it was much more entertaining of an image.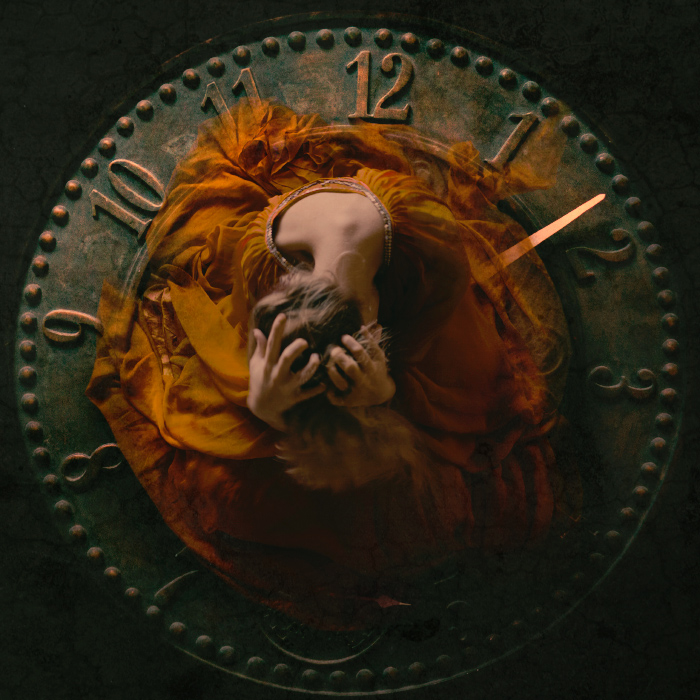 The process of shooting was quite simple.
Step 1: Set my camera on the tripod and make my tripod as tall as possible.
Step 2: Point my camera straight down at the floor, or nearly.
Step 3: Focus on either the floor, or where your subject will be (if you're not doing a self-portrait, you can simply focus on your model!).
Step 4: Shoot the images and don't worry too much about the tripod legs being in the shot. If you have wardrobe that can cover them, go for it.
The final step I took was to photograph a clock from the same angle. You'll see in the video that I photographed it up close instead of from far away like I shot myself. If I had used the same setup for the clock it would have been much smaller in the image, and I would have lost quality trying to stretch the image to make it bigger when editing. Next week I'll go through some of the editing for this image, such as cutting and blending myself into the new background, working with a close-up shot of the clock to look realistic, and changing colors of the dress quite drastically.
Until then, I hope you have a magical week!
Share your White Wall Wednesday (top down, wahoo!) shots and remember to encourage others you see posting. Share the love and light!