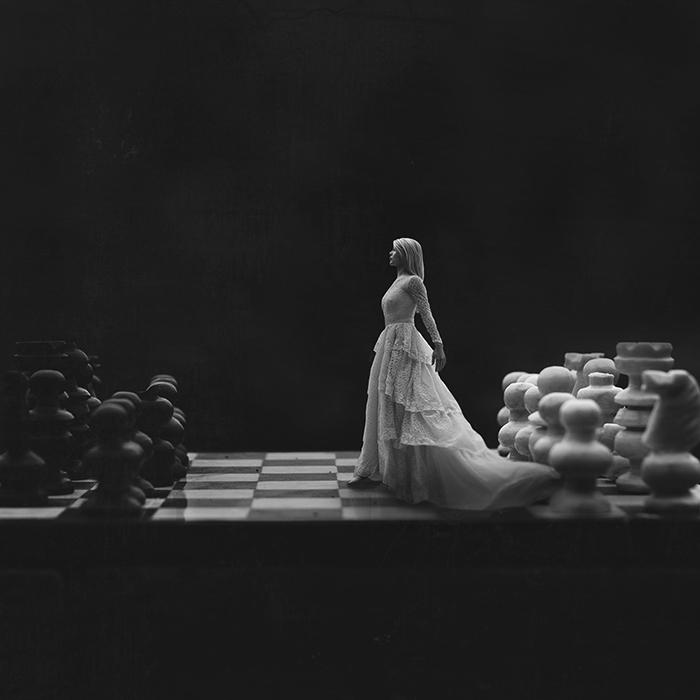 Follow the Leader
Follow the Leader
All my life people have asked me if I am a leader or if I am a follower. Undoubtedly you have been asked, or have pondered, the same thing. I used to think I was definitely, 100% a follower. I was afraid to lead people, after all. My shyness always got the better of me. I preferred to be in my head than in a social situation. Everything pointed me in the direction of simply being more comfortable following someone else than taking the lead.
But then I got older, and I thought a lot more about what it means to truly be a leader. It doesn't mean that you have people following your every move, or that you speak in front of big groups of people, or that you make epic speeches like in the movies. It is a solidarity with oneself, a resolve to do what makes your heart sing, and the confidence to move forward without following someone's footsteps.
We are all leaders and we are all followers. What matters most is not whether you are predominantly one or the other, but if you are leading yourself. The rest will follow.
How often, in your own life, do you choose the road less traveled? How often do you give yourself permission to go where no one has gone before, or to do something out of your comfort zone. It is easier to follow because it is safe. We find security in knowing that someone else has been through what we will go through. Yet someone had to be first. Everything starts with something. Don't live your life with someone else's decisions.
Take hold of what is dear to you. Lead yourself through the unknown and trust in your instincts. Know that you have the power to pull yourself up should you fall, the ingenuity to break new ground, and the love of self to know it is worth it. The greatest things in this world are achieved through personal exploration. Do what you love because you love it. Don't search the internet for an instruction manual. If you should fall, you will get back up. Falling is not failing, it is a lesson learned on the way to success.
Move bravely on your journey, and you may soon find others following in your footsteps.