Letting Go of Creative Baggage
Letting Go of Creative Baggage
I felt a transition coming on. You can always feel them from miles away but sometimes you choose to ignore them, and other times, you simply can't. My world was shaking like a train was passing right by, and as often as I closed the curtains so I wouldn't see it, the floor was vibrating with intensity. I wanted to change the way I created. I wanted to do something different and challenging. But I was holding on to a lot of creative baggage that I didn't want to let go of. I had no idea how light I could feel. It turns out, stripping away that baggage is an ongoing process.
What I mean by creative baggage is feeling like you have to create in a certain way, or that you are defined by what you have created in the past. It can mean something different to you. It is personal. These are five common excuses I hear regularly about other people's creative baggage.
5 HANGUPS of creativity
1. I am not creative.

2. I haven't done any thing creative in a long time, so I've lost my creativity.

3. My creativity will run out.

4. No one will understand my unique creativity.

5. It has all been done before so I won't try to be creative.

I have never and hopefully will never believe in those 5 points above. But some people do. And I have my own hangups that shape who I am as an artist and person. All we can do is recognize them as opinions, not facts.





I found some quotes that helped me see everything a little bit differently.

"Occasionally, in times of worry," Vincent Van Gogh writes to his younger brother, Theo, "I've longed to be stylish, but on second thought I say no–just let me be myself–and express rough, yet true things with rough workmanship." from INC.com

The artist Matisse said, "Don't wait for inspiration. It comes while one is working." from INC.com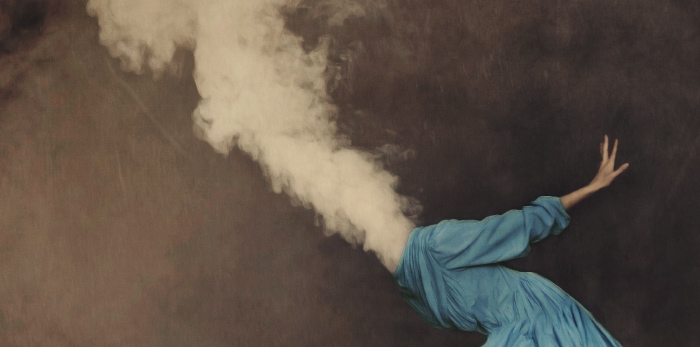 I first picked up my camera when I was just shy of 22 years old. I first started filmmaking when I was 17 years old. I started writing when I was 8 years old. From the earliest time I can remember, I knew what I wanted to do and how I wanted to do it. Clearly things changed. I decided I wouldn't be a writer but instead a filmmaker, and I was so certain in that decision. When photography came along I decided I would be a photographer and never anything else, and I was so certain. In recent years nothing else has come along that has made me change my mind, yet still I find myself yearning for something else. When I was younger, and as most young people do, I fought hard and longed for a title. Professional photographer. Filmmaker, director, writer, you name it. A title brings a sense of legitimacy to a world that is obsessed with labels. If you fit into a box, you can be easily understood. Legitimized in the eyes of those who would judge. And I wanted to be judged. I wanted to be praised for knowing what I wanted. And in those moments, I really did want those things. Now, though, I find myself breaking from photography and filmmaking and writing in the sense that I do not want to be defined by those things. 
This year I started creating in an entirely new way. I have created one image so far this year. Just one. In previous years that might have sent me spiraling down into a depression caused by fear of becoming irrelevant. But now, my fear is that I will remain entirely too relevant. That my "style" will eat me alive and that I will be defined by it so tightly I will not be able to escape. Distance from my traditional craft has taught me that the more I shed the bonds of style and artistry that I've come to know, the less I will be defined by my body of work and more by the way I think. 
Consider great painters, like the ones I mentioned above, or any of your favorites. Yes, they are probably known for their body of work, but they are also probably known for their way of thinking. I believe it is just as important for someone to create consistently as it is for someone to create with from within. That creating from within is what allows the artist's thoughts to feel tangible in their work. This is why, whenever an artist stands out, we say we feel a connection to them. So this year I am spending more time thinking, and less time creating. I am spending more time analyzing why and how I create than creating for the sake of producing more work. 

Just last week someone sent me a message that said "Why aren't you creating anything new?" and my answer was that I am creating new content constantly. That I am creating within first, and manifesting it later. That I am thinking more, that I am crafting more. We carry so much creative baggage when expectations are set. I believe expectation is the death of creativity. When we expect something of ourselves, believe someone else expects something of us, or when we listen to our societies beliefs about what makes an artist prolific, we succumb to creating because we feel we must for others, instead of for ourselves. 
Never let your creativity fall into the hands of another. 
Create because you must, not because you are afraid you must.
This month, create something different, in a fundamental way, from how you usually work. Let yourself break free from any creative baggage you are carrying around, and take a chance on what it feels like to create with a lighter artist's soul. Share your work and how you changed your creative process (it can be as simple as a mindset shift, a technique, etc.) and post both a link to the image and your description in the comments under this post. All commenters will be entered into a drawing to win a prize package in the mail.