On My Decision to Take a Teaching Hiatus
On My Decision to Take a Teaching Hiatus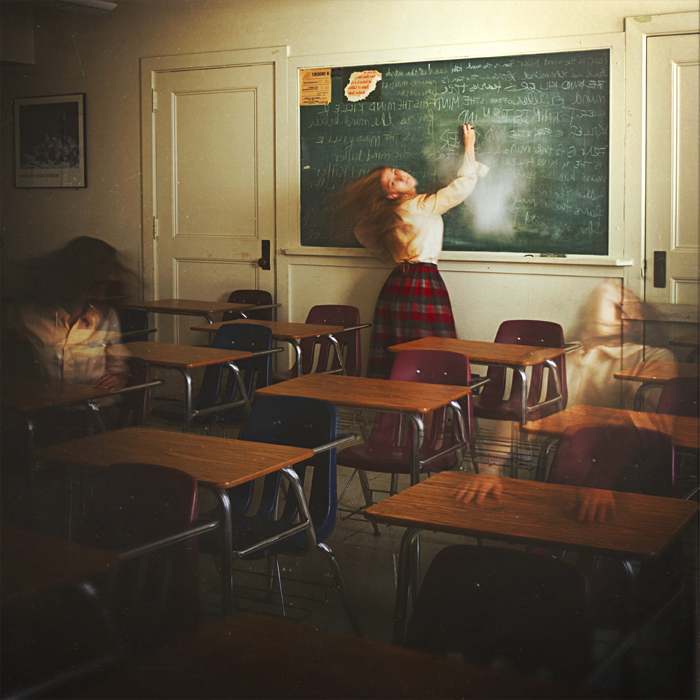 I have always been open about my love of education. Growing up I wanted to be an English teacher. I thought my path was set from a very early age. I loved teaching, I loved helping others, it just seemed natural. But then I found creativity and that took over my life in a massive way. So, I started what any normal person would – teaching creativity!
I have been teaching for 8 years now, and I remember my first workshop like it was yesterday.
I used to shoot in this old warehouse. Half of it was still being used for some sort of materials company. I waltzed in one day and asked the owner if I could take pictures in the back of his shop. He said yes, and so a wonderful collaboration was born. I took pictures there countless times, even brought a dance crew there to photograph them…
And then, when I decided to host my first workshop (planning commenced in June 2010) I asked him if I could bring my workshop group there.
HUGE liabilities aside (it being a decrepit warehouse), he said yes, I announced my workshop, and it remains one of the neatest locations I've ever used.
I remember carefully planning out every single minute of the day. I remember feeling extremely confident in my curriculum. I remember freaking the heck out over my organization skills, if anyone would show up, and if they would find it valuable. I charged $200 a person and we did everything from inspiration exercises to shooting to editing.
My workshop structure has changed little since that first one. I spent hours upon hours planning it out and it worked.
I've been fortunate enough to teach at major conventions, go around the world with these workshops, and prattle about at Creative Live (it was an honor to teach their first fine art class).
You have trusted me, given me so much love, too many hugs to begin counting, friendships made, and experiences that have filled my 20s with so much appreciation. I've visited 21 countries on hundreds of trips. It has been out of this world.
Why give it up?
The answer isn't what you may think.
On one hand, it is. I need to stop traveling so much. I need a break. I need to be home. I'm homesick even when I'm home because I know it's just a week until my next trip.
But on the other hand, it is something very different that took a lot of growing up to realize.
When you teach your craft, you learn your craft intimately. It was the best decision I could have made to really, truly understand what I'm doing, and why. Nothing else compares, not hours of shooting or editing. It's repeating that information in a digestible way that allowed me to understand my craft as well as I do. And how well I understand my craft, which I daresay is extremely well, is why I'm leaving teaching behind for now.
I'm in a new period of creative exploration. The baby stages. I don't know what I'm doing yet. I explore it every single day. I'm not ready to teach it because I'm just getting to know it.
It's like we're getting tea for the first time, awkwardly not knowing if we should shake hands or hug, and we're making small talk.
Some big conversations are coming on soon.
After that, I'll be ready.
I'll be ready to teach my new craft. I don't know if it will be massively different or the same. I anticipate teaching writing workshops as well, something that, in more ways than you'll understand, fulfills my childhood dreams.
But for now, I wait.
I don't know if this break from teaching will last 2 months or 2 years. All I can say is that I am grateful beyond belief for your support thus far, for letting me guide you into the deepest realms of creativity, and for standing by me as I pursued this path.
I'll continue on with my blog posts and videos, of course. But as for in-person education – that will have to wait until I've met my creativity, stared it in the face, and learned every wrinkle inside and out.
If you've been to a workshop, please comment below and let me know where we met!
(And maybe even your experience!)
If you've been to a class of mine, even if it was online, this is what I want you to know about me: I give everything. I am not someone who fears. I am someone who gives because I would rather see people uplifted and empowered rather than held back by knowledge that I could give but do not because I am afraid. I do not say that in vanity, I say it because it is a trait that I hold in high esteem and because I have built my life on that foundation. For my many, many flaws, this is where I hold my head high.
Teaching has taught me the kind of person I want to be. It is not someone who holds secrets close and guarded; it is someone who shares openly, with a heart like a sponge, who listens and aids and feels deeply. Thank you for letting me do this. It is an honor for which I cannot properly express my gratitude.
Want to take a class from me? While I am on hiatus from in-person education, I have classes on Creative Live that are extremely comprehensive and fulfilling: