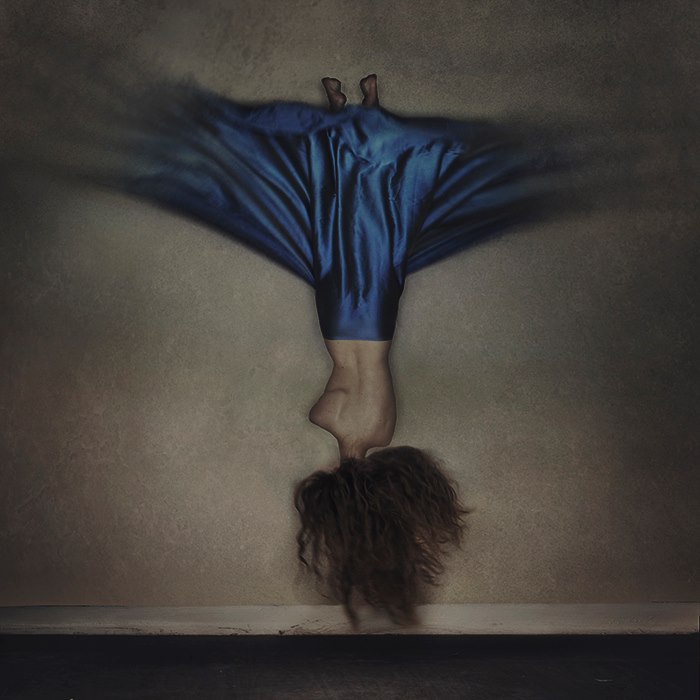 Promoting Passion Video Blog: 5 Signs You're Doing Something Right
Promoting Passion Video Blog: 5 Signs You're Doing Something Right
How often have you wondered if you're doing something the right way? From a new business venture to creating a piece of art, to something as simple yet extremely complex as love…we've all been there, wondering if we're messing it up completely. For a long time in my business I was plagued with the idea that the "professionals" knew how to do everything and me, the "amateur", knew nothing. It was as if there was a plateau, and on top were the people who had all of the secrets demystified. And then there was me, at the base of the plateau looking up, wondering how I would scale a vertical wall.
Something changed in my brain one day when someone asked me what the secret to success was. Previously it has always been me wondering the same thing of others who seemed so successful, and when the question was turned back on myself, I realized that there was no right answer. Success is about perception, both your own and that of those around you. To someone else I might seem successful, and to me I might feel the opposite. Or I might know I'm successful, but that might not show to anyone else. No matter the case, the more we believe in ourselves, the more others will believe as well.
This lead me to think about the top things that us know we are doing something right.
1. You have NO IDEA what the HECK you are doing.
Anyone can follow the leader. We learn how to do that when we are six years old. But it takes greater ingenuity and strength to forge your own path and do something a little differently. It takes creativity and guts and sweat and doubt. And when all of those things mix together, you'll come out the other side with either a lot to learn from, or an amazing new journey.
2. Other people think you're CRAZY.
Have you ever had someone, a family member or friend, ask if you are crazy? When I started photography people thought I was crazy since I had always wanted to be a writer or filmmaker. When I quit my steady job people thought I was crazy because I was losing my income and swapping it for zero monetary consistency. When I said I wanted to be in galleries people thought I was crazy because my pictures seemed too creepy for that. When I wanted to write a book people asked how I was qualified to do so.
If people doubt you, you're doing something right. You are taking a plunge into something that feeds your passion, and even if nothing financially comes of it, you still took a step to fulfilling your happiness…and that isn't very crazy at all.
3. People don't approve of what you do.
Think about this. What, in the whole world, speaks more to the human condition than making someone feel something? To me, sparking emotion in someone when they look at my images is the best feeling in the world. Love it or hate it or feel something in between, at least a reaction was caused by following my passion. The more successful you become, the more controversy you will create. This is true of the kindest, most gentle people in the world and those who aren't. Stir the pot. Don't be afraid to cause controversy. If you are always kind and giving, there is no harm in putting your uniqueness into the world.
4. You actively pursue your passion.
What is passion, anyway? It is a loaded word that packs into it what inspires you, what motivates you, and what makes your heart thump. It is your life-force. And without it, we go through the motions of life without questioning why or how. I think one of the biggest signs that you're doing something right is if you are actively pursuing your passion. Discovering and understanding what makes you most excited about life has the potential to lift up those around you.
5. You INSPIRE others.
You may not know you're doing it. It may be a feeling that you spread without realizing it. It is inherent in what you do and who you are because you're pursuing the life you want to live. Inspiring others can be as simple as living by example. And when you build the life of your dreams, you inspire others to do the same. And, eventually, someone is going to tell how you how amazing that is, and you'll know for sure you're doing something right. And if no one has ever said it, hear it from me: YOU ARE DOING SOMETHING RIGHT. I am inspired by your willingness to pursue your passion and live your dream life. Whether you have achieved that dream life is another story, but the act of promoting passion in your life and in the lives of others is the ultimate symbol that you're doing something right.
Are you doing something right?
Be proud of it if you are. Pat yourself on the back. Take pride in the fact that you have the power to live a meaningful life.
Questions to ask:
– Do I focus enough energy on what makes me happy?
– Do I actively set goals to pursue my passion?
– Have you ever felt confused about what the next step should be?
– Do you ever feel that incredible euphoria that comes with being honest about what inspires you?
– How often do you put your uniqueness into the world?