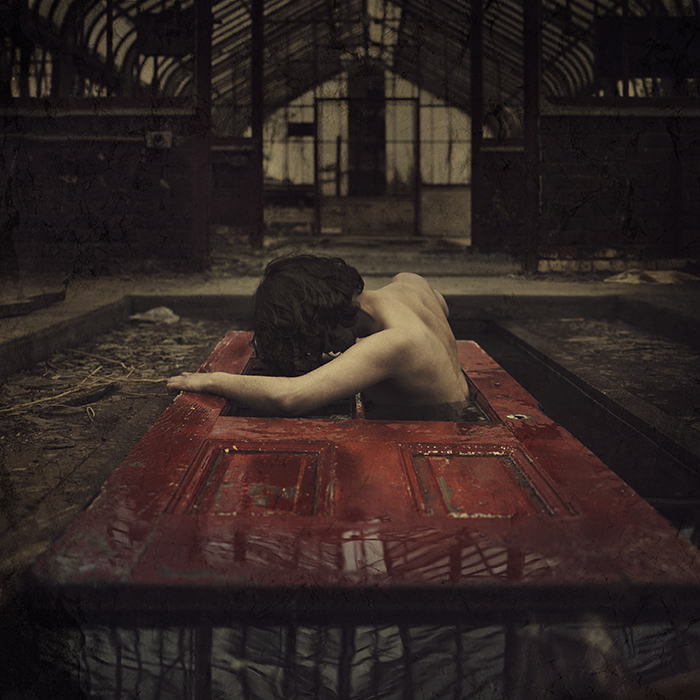 Promoting Passion Week 54: Motivation & Competition
Promoting Passion Week 54: Motivation & Competition
"I was wondering if you ever thought your success in photography which in turn contributed to your wonderful successes in writing, blogs and altruistic causes, needed that initial drive to 'compete' (for lack of a more graceful term). And without that -future minded drive – they wouldn't have been achieved?"
This last year of my life has been very focused on peace and kindness. It was something I felt was missing from my life in some capacity and I wanted to center myself with those attributes. I have done a lot of work to eliminate the people and things from my life that I felt were toxic, and I've focused my energy on giving back and following the path of kindness rather than conflict. Because of that focus in my life, I have written a lot on the subject (and chatted about it in videos). However, Denise, who wrote the above comment, brings up a really good point: how does anything get achieved if we don't have our heads in the "game"?
This is something I have been contemplating for a few weeks now, especially around holiday season, when my motivation was lacking. I had been traveling for nearly 3 months straight, and when I returned home from Australia I just wanted to rest…for a year…or at least all winter. I found it difficult to motivate myself because I found I had largely lost my competitive spirit, which was what drove me to compete in the photo world to begin with.
I started to panic a little bit, because I found myself up against an interesting decision: find the competition again and allow myself to be motivated by it, or become irrelevant. Those two options are absolutely not the only two available, but in my mind, in a moment of distress, that was my mindset. I was worried that if I didn't find my drive again I would lose my career, which is what allows me to support my passion habit. If given a choice between only those two options, I would not go back to being competitive. I thought about that for a while, how I would rather build a new career based on kindness rather than competition. And that was when a simple fact hit me.
I don't need to choose to be competitive or not. In fact, I simply need to change how I define competition. For me, knowing myself and my personality, it is not healthy to compete with other people. It makes me a jealous and unkind person. But competition does not have to be between two people. It can be with oneself. And in a way, I've been competing with myself all along. The only difference is that I am happier when I realize that and focus my energies on outdoing personal goals.
If I think about my photography career and compare that to someone else in the industry, or to the industry as a whole, it would be easy to say that I've done nothing – that I can always do more – that I need to work harder. But if I think about my life 6 years ago when I began photography, and I think about how I had done nothing yet, it is easy to be pleased with my progress. There is always someone bigger out there who has seemingly achieved more. But you, well now…it is impossible to only find failure in your own history. At the very least, you have achieved something in the simple task of wanting to be better.
I don't think that we need to eliminate competition from our lives in order to achieve. I think we need to redefine who is playing the game. It is all too easy to imagine yourself on one side of the court and everyone else on the other. It is easy to imagine other people's lives and how easy they must have it. It is easy to find jealousy surfacing, but jealousy is only good for one thing: pushing better emotions down where they are hard to access.
"I know I have often benefited from an 'enjoy the present moment' ideology … But something keeps harping at me from the back of my mind that I'm not working hard enough. Having fun being immersed in creating? – yes! Achieving? Well, the outside measure systems I think would find me lacking. :). How does one find balance?"
This past year I was asked on a couple of occasions what my "top tips" or "secrets" are for finding success. When faced with that question (other than turning red and finding myself in a ridiculous position to answer something I have not achieved) I answer by saying that sincerity, love, and kindness is my only weapon in a wild world of people trying to beat others out and achieve more and more. This year more than ever I reject progress for the sake of progress. Moving forward? Yes, always. But moving forward just to say that I've achieved more? I can't accept that.
If you're starting a new project, maybe a career or passion, and you're looking for a way to be motivated (and stay motivated), these are my new mantras and tips that I tell myself when I need inspiration for finishing my dreams:
1. Others will benefit from your efforts.
This is my number 1 motivating mantra. When you fearlessly go after your dreams, you are inevitably inspiring others to do the same. When you think about others when you are achieving, you invite others to share in that success or in those failures. When you allow others to see your process, you give them insight into how they might go about their own challenges.
2. There is only one way to complete your dreams: the way that feels most natural to you.
The biggest fallacy in the world is that there is one right way of doing something. I refuse to believe it, and I look at my life so far as proof. I met my husband when I was 16 and everyone said we wouldn't last, but we are absolutely best friends and indomitable lovers after 11 years together now. When I was 21 I was told not to quit my day job because art would never make me a living. When I started contacting galleries I had no idea how, but tried until someone responded. I don't often look into how other people have achieved their dreams because I don't need to know to achieve mine. Trust in what feels right.
3. Love spread to others inevitably comes back.
Be encouraging. Be kind. Always behave as though a stranger were watching. When you share your love with the world, someone out there will share theirs with you in return. I believe, perhaps more than anything else in my business, that sharing my love has given me the greatest benefits. We can push our products and sell our souls as much as we want, but nothing can compete with a genuine spirit of love.
4. Be honest about why you want to achieve more, and weigh the importance of those desires.
Finding motivation is often about asking yourself honestly why you want to achieve something at all. By defining that motivation, you will be much more likely to set forth a plan to achieve them. I am a big believer in setting small goals to achieve bigger ones. If you understand why you want to get to a certain place, you can more easily figure out how to get across the stepping stones on the way. In fact, you can create stepping stones for yourself.
5. Understand when you are happiest.
I easily fall into the trap of thinking that I am happiest when I spend days watching movies and eating cookies. But in truth, that is when I forget about my responsibilities and I give my body time to rest. That is not when I feel happiness. Never confuse happiness with contentment.
I am happiest when I meditate and stretch in the mornings, make smoothies, spend time cooking with beautiful whole foods, complete tasks on my to-do list, and create (be it photography or writing). By creating a routine for yourself that includes everything that makes you happiest (not simply content) you are creating a life that breeds motivation and productivity.
6. Find a motivation buddy.
I often fall into a jealous state of mind when I work closely with others who do work similar to my own. It is hard not to. I'm just admitting to being human here. I'm sure we've all had this experience. So if you find yourself lacking motivation, or don't want to get too competitive (whether you show it or not, it can be destructive), find someone who also needs to be motivated, but perhaps in a totally different way.
My friend Lindsay makes me feel motivated because of who she is and what she does, but we are so very different despite both being photographers that I've never felt a sense of competition with her. My friend Kelly has known me for 12 years and doesn't do photography but we motivate each other to be better in whatever way the other may need. My husband and I are both creative but we create different things, so we motivate each other to stay on top of what makes us sparkle. Yes, sparkle. I said it.
Competition does make productivity soar, but you don't have to compete with others to create that sense of motivation. Compete with yourself. Outdo yourself. Find your motivation and remember that your efforts will inspire others.
If you have a response to the topic of

MOTIVATION & COMPETITION


I'd love to hear from you!

Thoughts, tips, or advice about the topic is very appreciated not only for myself but for others reading. I'll be choosing one response (blog post, comment, image, video, etc…) posted in the comments below to be showcased in the "Featured Philosophy" section of this blog so that others can see what you had to say!

—

Model featured in the image above is Stephanie Perez photographed in Yonkers, NY, 2013, at an abandoned greenhouse.

—