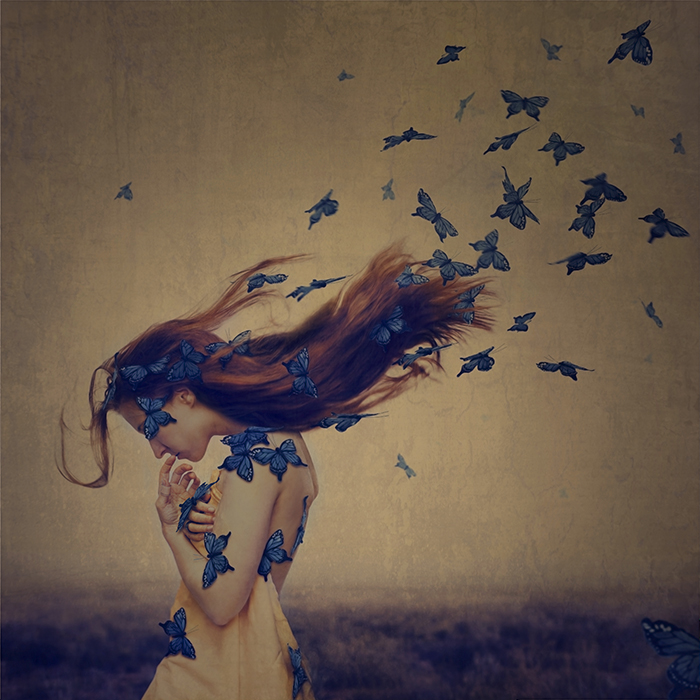 Promoting Passion Week 60: Fibromyalgia Awareness
Promoting Passion Week 60: Fibromyalgia Awareness
This is the year of giving back, or at least that's what I've decided for myself. No official title, just an instinct that the more we give back, the more we get in return…and that is definitely true in this case, because today we're talking about a disorder that I've carried with me for half of my life: Fibromyalgia. I was contacted a week ago by an amazing woman named Nancy who is helping to run the Caterpillar Walk in NYC coming up this May 9th. She asked if I would be a part of the walk in some way, either to spread awareness or help to sponsor, and I wanted to jump on board right away!
Given that the walk is called the Caterpillar Walk, and the symbol is the butterfly, I was instantly connected with that symbol and wanted to create art to raise awareness for Fibromyalgia. To be honest, I can't believe I haven't thought of it before! It might have been a subconscious act to not bring attention to my own weaknesses due to Fibromaylgia. After all, I don't want to seem like I'm complaining. I have it much better than a lot of people. However, the time is right, I feel it in my heart.
So what I am asking is that we band together and
create art based around the butterfly
, either as symbol or a literal reference (Existing pictures are great too!). The butterfly is such a universally understood creature; we all start out as caterpillars and hope to grow into something beautiful and vibrant. In fact, this is the process we all undergo time and time again in our lives, no matter what the struggle or situation. So I feel it is a symbol that everyone can play with in their own way.
Create an image centered around butterflies, and post that picture as you would to your social media. And in that post, mention something about the Caterpillar Walk if you are so inclined, or simply put a link to some information about Fibromaylgia. The goal is to spread the word about a disorder that is very often invisible, since the symptoms do not manifest in any obvious way.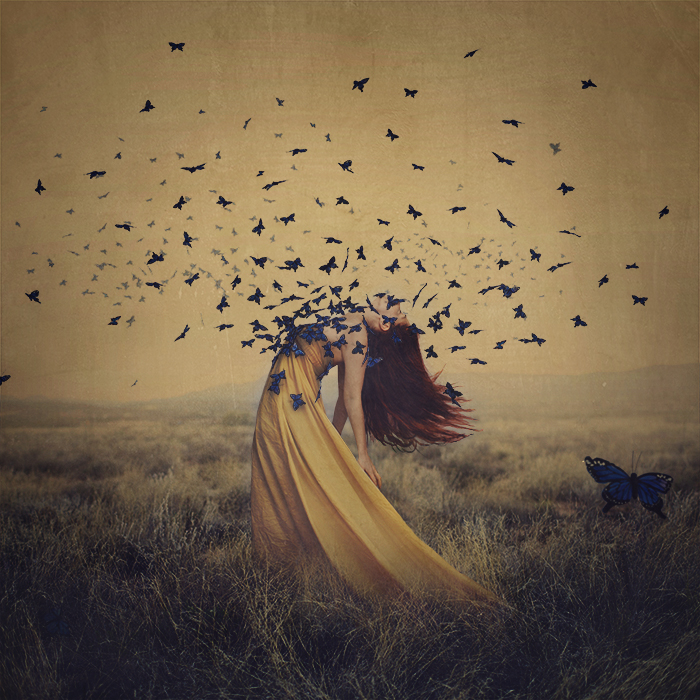 Post your images in the comments section here so that I can send them all in to the lovely people running the walk. And if you can join me in NYC on May 9th for the walk, I've got a group put together called Brooke Shaden's Butterflies, so we can walk together! If you would like to donate to the cause, you can do so under my fundraiser.
 
Fibromyalgia is something I was diagnosed with when I was 14 years old. Before that I used to wear a knee brace to school, and I started realizing something was odd when I couldn't remember which knee hurt the day before because my symptoms would shift, so I would switch knees for the brace every other day. Soon kids at school noticed too, and they would question if I was telling the truth about the pain or if I was just doing it for attention. The truth is, Fibromalgia is widespread pain, and every day it manifests a little bit differently.
I count my journey a lucky one. After all, I learned from my mom, who has Lupus, how to push through and conquer. Plus, so many have it so much worse than I do. So I am raising awareness for those who suffer in ways far worse than myself, that they might not feel so alone. And even more importantly, I'm willing to support any cause that reminds us of how little we can see of someone else until we really ask the right questions. We never know what someone else is going through, so let's be kind and show just how great our capacity for love is.
Where: NYC, Hudson River Walk
When: May 9, 2015
Why: To raise awareness for Fibromyalgia and funds that go to National Fibromyalgia and Chronic Pain Association
How #1: Create an image with a butterfly and submit it in this blog post!
How #2: Donate to the cause under Brooke Shaden's Butterflies!
To read more about Fibromyalgia (click to make bigger):
..And for more on the walk: