Promoting Passion Week 75: Passion How & Why
Promoting Passion Week 75: Passion How & Why
I get asked often how I found my passion. At first I had no idea how to answer. In so many ways I seemed to stumble into it unknowing. But the truth is, very few people simply stumble into what they love. They are pushed in that direction, by their own hand or someone else's guidance, based on who they are inherently. A passion is not a hobby, it is something you can't live without. It is the thing that makes you feel more like yourself than most other things. So when I think about what my passion is, I realize that it has been with me most of my life.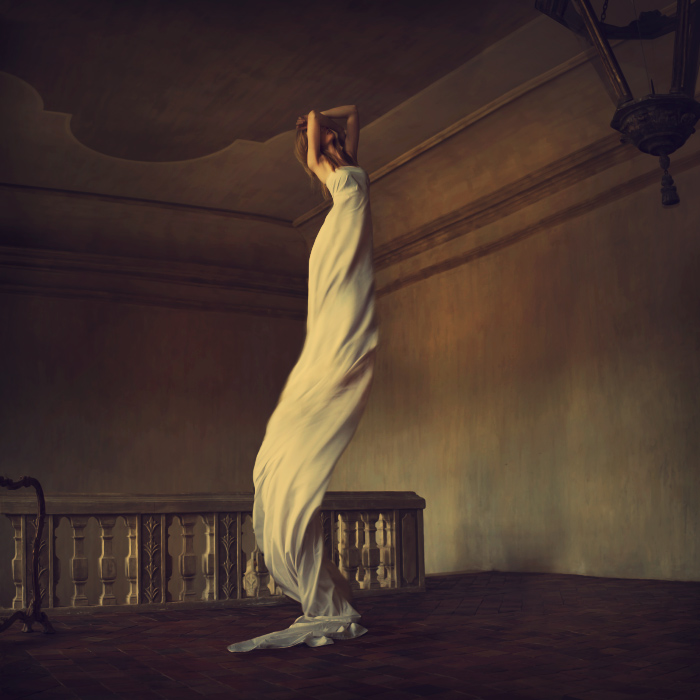 My first love was writing. After that it was filmmaking. And only after that was it photography. I thought, for the first few years of my career, that photography was my passion. But what if photography fades from my life? What if I suddenly find myself without a camera in my hand? Will that mean that I've lost my passion? I don't believe so. Passion is deeper than the medium you create with, or the job you go to. It is the reason behind doing that thing that you've grown so accustomed to. And with that comes the willingness to change the way you manifest that thing. It is the why, the behind-the-scenes brain-work that lifts your life off the ground. It is your imagination fed. Passion can never be lost. It might hide, but it is never gone.
My passion is storytelling. It is making others see beauty in darkness. It is shedding light on those things which many people shy away from. My passion is not photography. My passion is sending messages.
If you are trying to find your passion, I suggest a few different methods to hone in on something. And you must promise me a few key things. First, you will try hard. And I mean really hard. Try so hard that it tires you out. Fail so often that you cry. It is better than never trying hard enough to find the soul of your soul. Learn every day. Never stop seeking knowledge. Believe that you have a passion. It might not be obvious, but then again, all of the best things lie "in secret, between the shadow and the soul", as Pablo Neruda would put it (and was also part of my wedding vows).
1. Try Harder
Seriously. I mean, really. Try to find your passion. Try everything until something sticks. Motivate yourself. Search.
2. Learn More
Seek knowledge. Never believe it is a good time to stop learning. The more you know…
3. Define Your Strengths
If you know what you are naturally good at, you know how to begin finding your passion. Do what you're good at. Do what makes you happiest, and go from there.
4. Join Meetups/Clubs
Find like-minded people to encourage you into a certain activity, hobby, passion, etc. The more people there are to make learning fun, the more likely you are to stick with a new project.
5. Ask WHY More Often
Question what it is about a certain thing that you like so much. I could easily say that Photography is my passion, when in fact, I don't enjoy clicking a camera and going out on shoots nearly as much as I love the story behind why I'm creating. When you ask WHY, you know WHY.
6. Find Your Message
You have something to say that someone needs to hear. Guaranteed. Don't argue with me.
7. Stop Making Assumptions
Never assume that you simply don't have passion. The moment you allow that excuse to slip off of your lips you can rest assured you have gone off the deep end and you are almost certainly doomed to spend the rest of your life doing something that doesn't fulfill you. That might be an exaggeration.
8. Believe in Imagination
One of the biggest problems that a lot of people have is not believing that they can dream big or that their imagination is worth as much as someone else's. Passion requires imagination, not just to come up with what it is that you love, but to pursue it. Creativity is kind in a world where entrepreneurs and passion-go-getters are rewarded. So put stock in imagination. Believe you have enough of it to get in the game.
Model: Jen Brook