Speed Edit for "Withdrawal"
Speed Edit for "Withdrawal"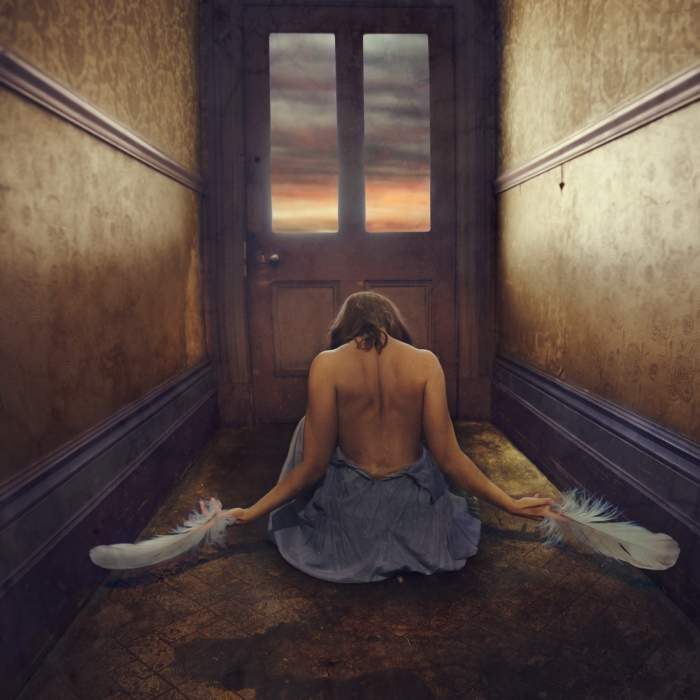 For months, maybe even years, after I started taking pictures I longed for a day when my style would be consistent. Just when I thought I'd reached that point a gallery would tell me they are too different. And on days when I felt all over the place, someone would email me to say that all of my images look the same. It forced me to question why I so longed for images that were consistent from one to the next. The answer is one that most artists feel – a need to accurately convey their message. That ability often comes in the form of creating consistent work.
As I continued journeying through photography, my goal of creating works that were tightly related changed. I started putting more value on creativity and less on art. I put more emphasis on what it felt like to make my imagination come to life rather than thinking only of what it would look like in the end. I became obsessed with the idea that art does not have to look like any one thing. It should not be dictated by the people viewing it or buying it.
A couple years ago I looked at my portfolio and it felt stuck. It felt like someone had put up a roadblock and instead of finding a way around it, I simply built the same image over and over again. I hoped to find a way around it but instead I wasn't able to see anything beyond it.
No longer did I just want to be creative, or express my imagination. I wanted to do so bravely. I would rather create with bravery than with fear. I wanted to create in ways that made me nervous, or that made me fear being misunderstood, or that invited criticism. This new image reminded me of that in the simplest way – visually. I have always been afraid of photographing backlight – such a simple thing, but something I was never comfortable with. And so I started last year and I continue on that little journey as a personal kick-in-the-pants.
I know that I, as an artist, get so caught up in doing things the "right" way or producing work that is consistent that I forget not to take it all so seriously. Who cares if everything we produce isn't perfect? Or even good? Who cares if we experiment? Are we any less an artist because of it? I would say we are even more so.
Find your style – yes. Find your voice, and use it. Find the message that, beyond all other messages, is yours to tell. But never let yourself be trapped by those constraints. Let them be guides in the darkness that is the artistic path.
Surprise yourself. Let yourself down. Pick yourself up. Search. Do.
When was the last time you challenged yourself, and how?
This is what my Promoting Passion Convention is about – putting the journey before the image. Growing. Experimenting. And finding others who are on similar paths. I hope you can join us!
Promoting Passion Convention
Colorado Springs, CO
September 27-29, 2016
$350
The early bird special ends Wednesday and the price will raise to $390!