Last week I was in Chicago where I taught a class about storytelling and gave a lecture about "permission" and it was an absolute pleasure to be there with that group. I left feeling energized and inspired and ready to take on the world! Since I've been back, I really have! I've been making more connections with charity organizations, setting to-do lists and marking everything off, and feeling generally productive yet calm. What a way to feel. Sometimes I forget that all of that good feeling is harnessable and that sometimes it takes a mental shift. Hooray!
While in Chicago I photographed this image! I have certainly seen large key images before. I recognize the key to be a universal symbol as well as one that is easy to grab onto and create with. After all, it is timeless and beautiful and textured. What photographer wouldn't love that?! Well, I can think of a lot, but this one does! I've created large key images before, but this one was special because of who I created it with.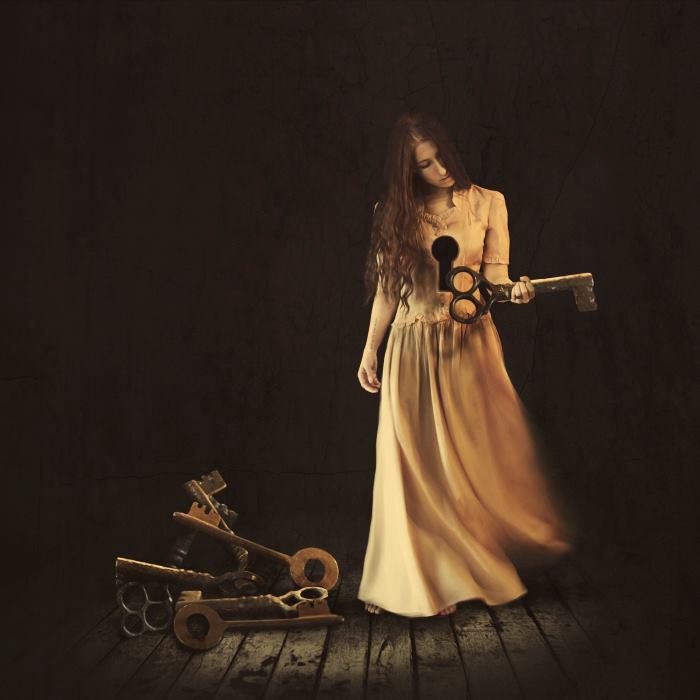 My friend Jane Love came and modeled and she is always an inspiration, so I dedicate the finished image to her. Not to mention to all of the people I connected with. I felt like we were all unlocking things within ourselves that I hope will only go deeper as time goes on.
I wanted to share how this image was put together since it was shot for a class. This isn't a portfolio piece, but it sure was a blast to create, and with really minimal elements, too! I created two GIFs because it was a two step process. Originally I was going to try and keep the subject on the same background she was photographed on, but decided the ground wasn't dynamic enough (I have a thing with mowed grass) and so I moved her to a more wild looking New Zealand field.
What have you done recently that made you feel connected, inspired, or motivated?