What Photographs Mean
What Photographs Mean
What I love most about creating is, after a certain time, the separation that happens between Artist and Work. We step back, we see what we've done from a whole new perspective, and we are able to understand something different – more – about ourselves. Creating is always personal, whether we are taking inspiration from our lives or not. It represents who we are – or were – and translates that into a tangible, universal symbol. We see ourselves in what we do because what we do is, very often, who we are.
Looking back at my images this year it is easy to pick out the ones that were better than others, or the ones that I wish I had never created. But that is so far beyond the point of why we create. We create not only to capture the best of the best, but to capture a fleeting moment, even if you are not capturing reality. I create in the moment, inspired by everything around me, desperate to translate my vision into an image. And when it is finished, and I've put distance between the picture and myself, I never regret what I have created. I see it as a timeless reminder of who I was and who I want to be. Learning from my mistakes and pressing on with more life.
Those four images above are the ones I am most proud of – visually, thematically – and they will have a special place in my portfolio for the 2014 year. But even more, they will carry on into new years as inspiration, a reminder of the direction I want to go in, and a measuring board against which all other images will be judged.
There are images in my portfolio that I don't like as much, not for any fault but simply because I was having fun in the moment, didn't spend as much time conceptually, and I feel they fell flat. But I love them all the same, how much I like them aside. They are part of me.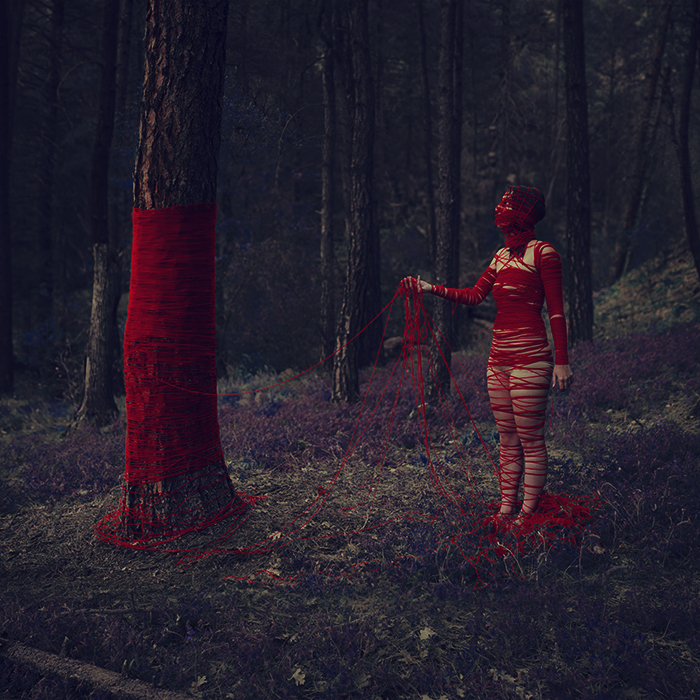 I created images that remind me of why I love to create. This one took me nearly a whole day to put together. My memory from this day is of spinning around the tree until I got sick with one of my best friends, absurdly wrapping nature in yarn, telling a tale. I will never forget that day.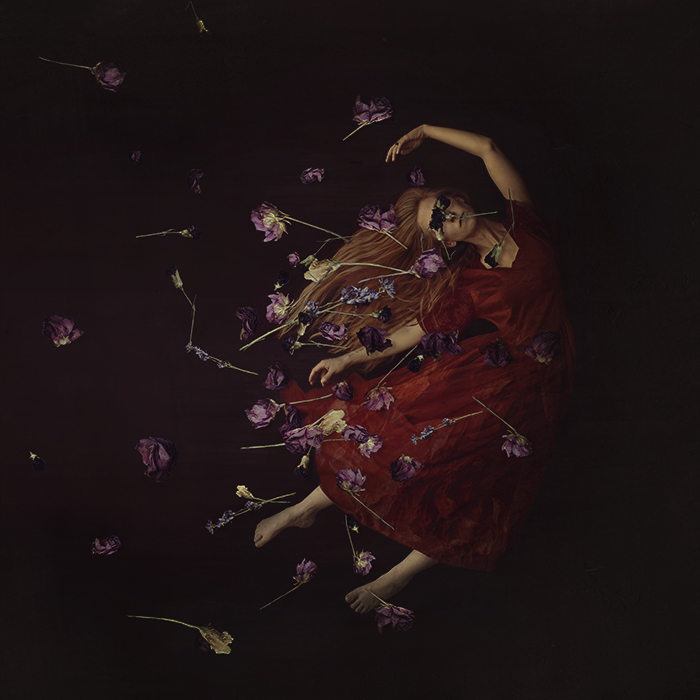 I created images that remind me of the message I want to send, and inspire me to never let go of what makes me unique. We all have something so wonderful inside. It is a true shame to let it slip away, no matter how other people perceive that gift.
There are images that remind me of how grateful I am to create, and of the people who make that possible. The kind-hearted models who give their whole selves, the friends I've made along the way, and the people who have so much vision I am inspired by being in their presence.
Other images remind me of special days, days that were marked in time by which photo I took, and when. Images that show me more than what the pixels represent. This image was taken on my birthday last year. I felt peace and calm. I felt strong. I see that in this picture.
And finally, there are images that remind me of how far we are willing to go to achieve something more. Images that make me reach higher and strive for better, and want to give more to others. When I photographed this image I was on top of a 10,000 foot crater in Hawaii. It was below freezing and I was in a raining cloud. And it was one of the clearest, most soul-deepening moments of my life.
I wish everyone many more moments like that. I would love to see what moments meant the most to you, either through what you created or moments that enriched your life…because you never know when your moments will help someone else, too.