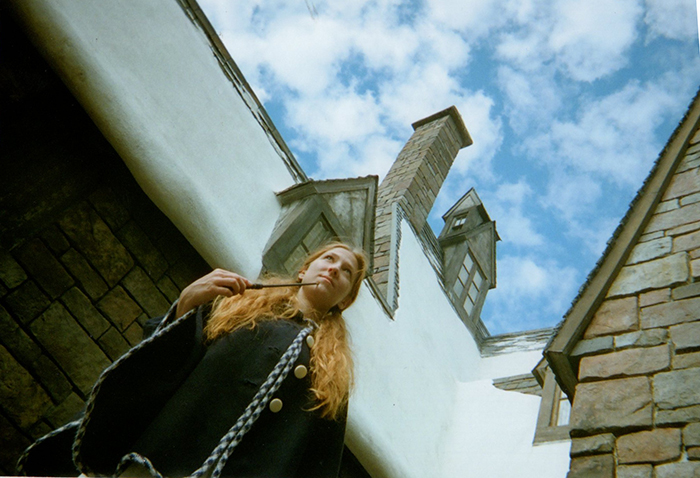 A Wand is Just a Stick in the Wrong Hands
A Wand is Just a Stick in the Wrong Hands
If you know me, you know that I am a child. I am a little innocent child at the center of it all and that is how I love living my life. I don't turn a blind eye to all things, but if I can control how I see a situation, it is very often with a child's innocence. For this reason, and many more, I have a vivid imagination as well as an insatiable appetite for all things magical.
I've been counting the months until I would be able to go to the Wizarding World of Harry Potter. Oh yes, I adore Harry Potter…more than you are understanding right now. So when I got the chance to give a lecture in Florida, I immediately resolved that I would be going to visit the Harry Potter theme park. It was Tuesday. I woke up in a flurry of excitement very much like I used to do as a child on the summer day when I would get to go to Hershey Park (my local theme park) once a year. I put on my best magical wardrobe that I had traveled with (completely with fairytale white dress, TARDIS knee socks, a cloak, and pigtails) and headed out the door.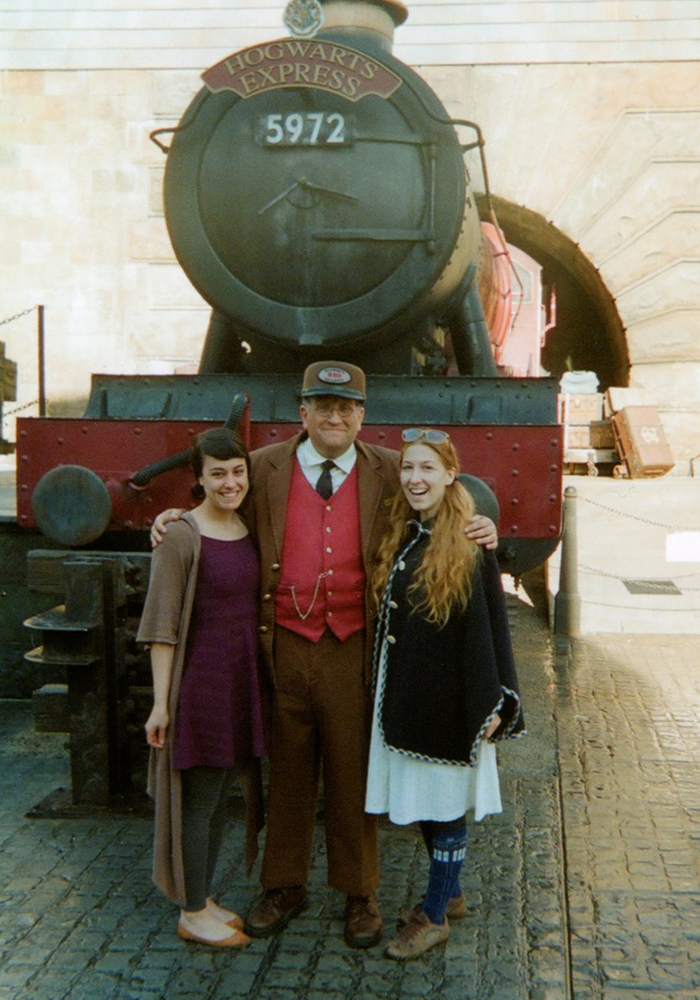 When we started walking up to the park, I realized that I had forgotten my camera. I felt heartbroken! I wanted so badly to capture the magic of the day. We didn't even have cell phones with us. So it was decided that when we got into the park, despite it being far overpriced, we would buy two disposable cameras. I hadn't used one in about 7 years, and holding it in my hand felt magical somehow, as though I had stepped back in time to when that was normal. I loved not being able to see the pictures I was taking. I loved not worrying about camera settings. I just took pictures of everything that made me happy, silly or not, and I was completely content.
I got many knowing winks and nods and shouts from people who recognized my Doctor Who socks and even waited in line with someone I went to college with, all the while approaching the wand shop (my favorite thing). When I finally got to go inside there was a demonstration of how to use a wand, and myself and my sister-in-law were chosen to demonstrate the feat. I was over the moon. I was smiling ear to ear and couldn't believe that I had been chosen. Yes, chosen. Don't hate.
After my wand chose me and I got to perform a spell in front of the crowd I hurriedly moved into the wand shop to purchase my pride and joy…a tourist trap, perhaps, but completely worth the money spent. To feel like a child. To feel magical. To feel powerful. To believe in make-believe. A wand is just a stick in the wrong hands, as so many things in life are. Any situation can be turned negative or positive. Any part of life can be seen with magic or without, and it is up to us to decide which side we are on: the side of magic, or not.
The pictures I took with my disposable camera show the happiest of memories. I was beaming all day long and still am, thinking of how in control I felt over my happiness. I truly felt as though I let the magic in me shine.