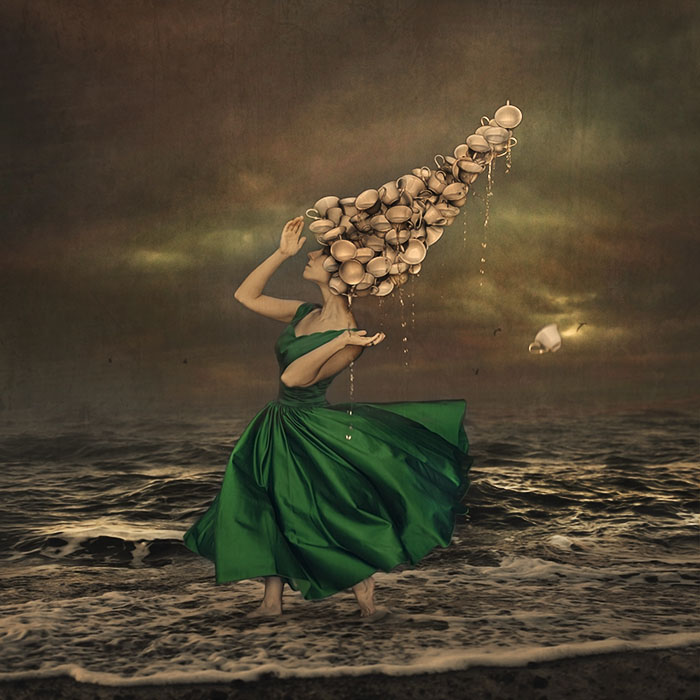 Promoting Passion Week 66: Balancing Act of Organization
Promoting Passion Week 66: Balancing Act of Organization
I am by far the messiest, disorganized person I know, and that is really saying something. I love making messes. I would rather have chocolate all over my face and hands than not, because come on, chocolate is fun! I make messes around my house and I can't seem to remember to do the simplest tasks, like washing dishes or folding my clothes. And quite honestly, I don't really see a problem with that a lot of the time…
Unless you can't function at your optimal level because of it. Disorganization is something I have challenged head on this year. I redesigned my office so that everything has a place. I organized my email so that I answer them quickly instead of waiting sometimes months in between. I have list apps on my phone and desktop to keep me on task, and I have a nightly and morning routine that keeps me organized as well.
Those have been huge changes for me, and the results have been spectacular. I no longer panic about missing emails or wonder as I fall asleep what I need to accomplish in the morning, and those small changes have been really big for my well being. Just by having my emails caught up on and always having clear goals planned, I have decreased my stress. I have more free time, I worry less, and I enjoy working more.
Here are all of the changes I made. The video also shows my new office, and I included some "extras" (re: ridiculous) clips at the very end. Apologies for the focus issues in this video. I think I need glasses.
1. Wake up early. When I am up early, I feel an odd sense of pride, as though I have already accomplished my first mission. I am taking advantage of my most productive hours, no one else is awake then, and I have time to fall into a routine.
2. Drink water. This is another one of those things that makes me feel motivated and healthy. I drink 3 liters of water a day. I drink one of those liters before I do much else in the morning. It energizes me and allows me to feel accomplished.
3. Stretch & meditate. I do this each morning in the open air and it makes me feel invigorated and alive. My body hurts less throughout the day (the Fibromyalgia can really make my joints hurt) and I feel inspired by the time I sit down to work.
4. ToDoist. This is an app that I have for my desktop that allows me to write out, per category, what I need to get done and then check it off the list when I finish. It also has tons of other features I haven't even tapped into yet. Absolutely adore this app to pieces.
5. Email organization. I have my email categorized into three main folders: My immediate folder. Anything I put in there needs to be dealt with within 24 hours. My pending folder, where emails that require follow-up go. And my assistant's folder, where emails that deal mostly with scheduling go. If I hit inbox 0 for my personal immediate inbox everyday, I feel significantly less stressed and I sleep better. I try to do this in the morning before any other tasks so that I am still excited to complete the other things on my to do list.
6. Happiness & resolution documents. I keep two text files on my desktop. One says "Happiness" and the other says "Resolutions". The happiness document lists all of the things that makes me feel healthy and happy on a regular basis so that I can always check in on it to make sure I am doing what makes me feel good. My resolutions document simply lists all of the things I want to accomplish this year. It is always in sight and I can keep on track that way.
7. Inspirational quotes. The image on my desktop background is always rotating through inspirational quotes that I've downloaded in image form. Mostly from Winnie the Pooh and Alice in Wonderland, these quotes remind me all the time of who I want to be and inspire me to reach for more.
8. Hard drives. I keep my work backed up on two hard drives that are almost always at my computer plugged in. One I travel with and the other stays put. Because I have them out in the open, often plugged in, I never have to worry about finding a document because they are all, essentially, already on my computer waiting to be found. I organize my images based on folders of: YEAR — TITLE.
9. Uniform password. For my passwords on my computer and social sites, I have a root word for my password. Take LANTERN, for example. And then I add on a signifying word to that for each website. Let's say we are signing up for Flickr, you would write LANTERNFLICKR so that you never forget your password and so that they are always different. I have two base passwords – one that my assistant and husband know, and one that is for personal use only.
10. Colornote. On my phone, just as I do with ToDoist on my desktop, I use a to-do list app. This allows me to write out a checklist or text document that I can later transfer to ToDoist if I am traveling.
11. Inspiring workspace. I have never had a space of my own that I have found inspirational, so this year I redecorated. I got new desks, a filing cabinet, and I even decorated my walls. I filled my office with props that I have used in photo shoots and hung my work on my walls (other artists coming soon). Everywhere I look there is a touch of something personal and special, and it makes me feel excited to sit down to work every day.
You can check out the video for what my new office looks like.
How do you keep organized? Any special tips that make you feel extra healthy, productive, or motivated?